Nepal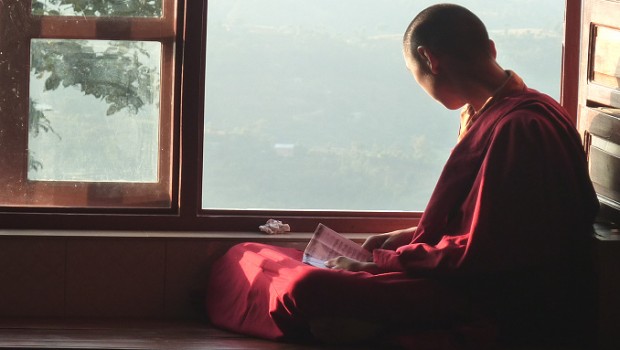 Published on January 17th, 2014
28
Catching up on Nepal: Sleeping With Monks
Well o.k. – not conjugally IN BED with them, of course. But do read on…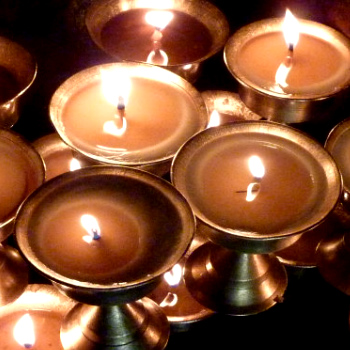 Goodness, but I need to get crackin' here and spit out my many remaining tales of Asia (stray Nepal, Borneo and boatloads of adventures in Myanmar) before…
I – uh, did I happen to mention?
MOVE TO ECUADOR!
(O.k. – settling back down to earth here, from over-the-MOON excitement!)
But seriously. In just 2 weeks, I'm headed first for a few days in Vietnam (to see my good chum Hang, as well as my dear friends in Dalat), then fly to D.C. (yup, OMG, imagine me – touching toes down on U.S. soil again after more than *800* days here in Asia) to visit my dear friend (30 years and counting!) Chuck, and then… (yet another) ONE-WAY ticket to el pais de Ecuador (just getting back into the hang of speaking Español!)
Ah but meanwhile… if you've not been following along here at TL lately (shame on you!) 😉 Do check out my preceding blather on my many adventures in "The Land of Everest":
Drizzly Nepal (a.k.a. All Is Not Always Rosy for We Wanderlusts)
Catching up on Nepal: Bhaktapur
Kathmandu: Sardine-fest with 20,000 Nepal Soccer Fans
And for these final chapters, I waded through my 1,000+ Nepal images and STILL ended up with more than *80* keepers that I've not yet posted, so… I'll just plop them all here among 4 remaining posts – each with a little gallery of its own.
Sleeping With Monks
Yep, among one of my most memorable single travel nights ever – was an overnight stay at the Namo Buddha monastery (one of three major Buddhist pilgrimage sites in Nepal). I wish I could share pics from the adrenaline-packed bus ride from Kathmandu to the monastery perched waaaaay up on the tippy-top of a mountain with the most AWESOME 360 degree views. But alas, I was too busy hanging on for dear life to even THINK about pulling out my camera.
As you can see from the pics – (but for the rising at 5 am for morning prayers!) my overnight at Namo Buddha was both amazing and incredibly serene. I opted for the "basic" accommodations (at just 500 rupees – about $5 per night including meals, and definitely most comfy!) There were a handful of other travelers there as well (mostly far more hard-core yoga/meditation devotees than yours truly) and we all enjoyed (?) morning prayers and meals with the monks. But that wasn't really the best part. The very BEST part of the adventure, was… hitchhiking back to Kathmandu in the back of a pick-up truck filled with MONKS!
(Click on any of the thumbnails to start the slide show)
Now don't go 'way 'cuz I still have a few more Nepal tales, plus of course plenty of Borneo and Myanmar adventures still to share. Not at all sure I'll get to them before my exodus out of Asia – likely I'll be pecking and posting them from some g-forsaken mountain top in ECUADOR!