Nepal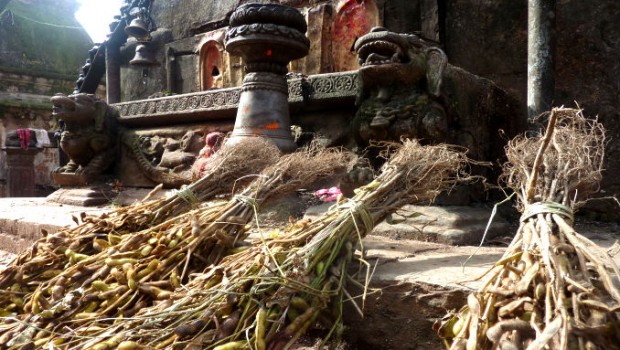 Published on December 29th, 2013
2
Catching up on Nepal: Bhaktapur
(Not to be confused with my majorly languishing Catching Up Series on my long ago adventures in Africa, but rather…)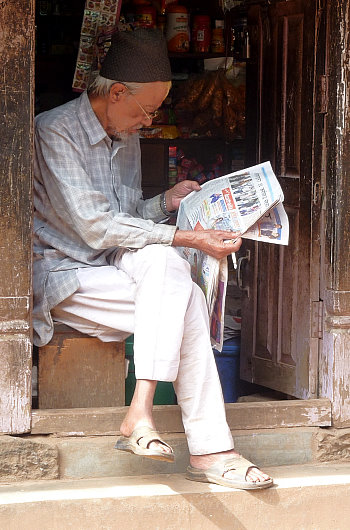 Goodness – LOTS of travels these past few months (Nepal, Borneo, Brunei, resettling in Thailand, plus a romp 'round Myanmar).  And while some bloggers may well be able to crank out posts as they wend their way 'round every bend in the road… Uh, I'm clearly not one of them.
Nope.  Apparently the TravelnLass just can't walk and chew-gum at the same time.  Just too busy experiencing the wonder of new places (even when I happen to have a digital connection, which I often don't in places like Myanmar).
Plus… to be honest, at my dodderin' age, I put every ounce of my (surprisingly/blessedly abundant, given my years) energy into bouncing on rickety buses and seriously reckless trains, hopping on/off motorbikes, squatting in dubious powder rooms, scarfing mysterious and questionable foods, scaling temples… you get the picture.
In short, I have all I can do to simply get through each day on the trail, and the very last thing on my mind at day's end is – oh, yeah, let's open the netbook and hammer out a blow-by-blow account.  Nope.  No way can I do that.
But what I CAN do is – evennntually catch up with my tales and pics of:  Today, let's reminisce on the ancient town of Bhaktapur in Nepal.
I've already posted a few pics of this incredibly picturesque haven on my Nepal: First Impressions post.  But Bhaktapur is often given scant attention by travelers (just a quick day-trip or worse, not even on their Nepal itinerary at all), and I think it's a shame.
Indeed, while Baktapur is easily reached on a day trip from Kathmandu, this amazing little town is chock-full of enchanting ambiance. The architecture alone will take your breath away, and the cobbled streets wind through scenes of daily life that will make you feel like you stepped back to medieval times.
I too, had originally planned to give Bhaktapur but a passing glance en route to Nagarkot, but ended up spending 2 nights and could easily have stayed longer.
Founded in the 12th century (and listed as a UNESCO World Heritage site), Bhaktapur is one of three ancient royal cities in the Kathmandu Valley. Arriving by local bus (2 bumpy hours and a grand total of 30 cents), my chariot dropped me off at the entry gate to the town – for not even tuk-tuks or rickshaws are allowed inside the city.  Peeking past the gate at the winding, cobble stoned lanes and ornate architecture stretching deep within, I was literally struck with awe, not unlike what Dorothy might have felt when she woke up in Oz.  I was also struck with a gentle request for rupees – for there is a somewhat hefty (for Nepal) entry fee to visit this city even for the day:  the rupee equivalent of US$11 and good for a 7 day stay.   The fee helps to support the preservation and restoration of the amazing crumbling stone walls and intricately carved wood architecture, and is well worth every rupee even if you have but a few hours to wander.
Stepping down the cobbled lanes, it took a bit of doing to locate a hotel (for there are few here), but I settled into a small, but cozy room at the Himalayan Guest House for just 1,300 rupees (about US$13).  Famous for pottery and a thick yogurt "curd" mixed with honey called "Juju-dhau" (literally the "King of all yogurt"), I swiftly tucked into a heaping bowl of the latter, and happily wandered the streets of this enchanting town for the next three days.  These are but a few of the many charms that filled my short stay in Bhaktapur.
(Click on any of the thumbnails to start the slide show…)
Still more to come from Nepal (not to mention Borneo and Myanmar) so stay tuned.
Meanwhile… What do you think?  Have you been to Bhaktapur?
If not, would you now consider a night or two there?