Eatn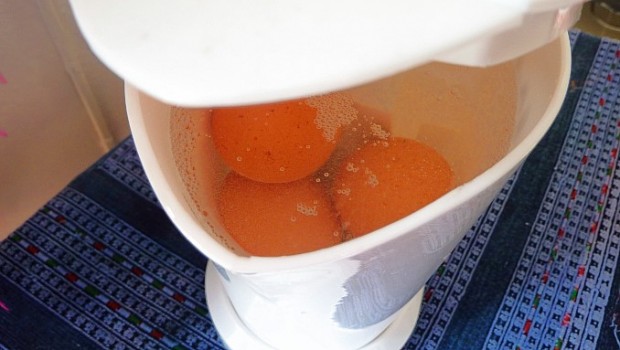 Published on December 12th, 2013
5
Travel Tip: Nomad Boiled Eggs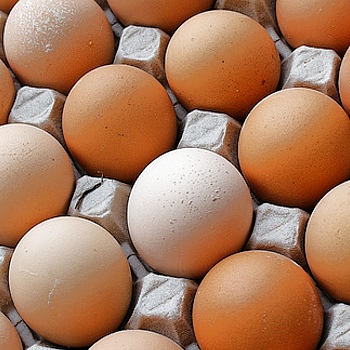 One of the downsides of perpetually wandering the globe at whim (and trust me – there are preciously FEW downsides) is…
Missing many of the comfort foods that more anchored folks can whip up easily in even the most simple of "kitchens". Kitchens that is, that at least offer a microwave and/or a single electric burner for scrambling a few eggs, and frying up a batch of hash brown taters (drool!)
And while I've enjoyed such simple kitchens both in my apartment in Ho Chi Minh City, as well as my beloved L'Auberge Ami garden apartment in Dalat, Vietnam – here in the land of "OMG Streetfood" (i.e. most any place in Asia) even a simple kitchen seems superfluous. Indeed, why bother to cook at home when there's a 24/7 BOATLOAD of amazingly delicious and insanely cheap streetfood kiosks right outside your door?
Nonetheless, when it comes to coffee in the morning – there's no way I'm going to get dressed and stumble out simply to inhale my requisite morning dose of caffeine (well, I mean I AM from Seattle after all, and we do have our priorities).  So I do have my trusty electric tea kettle to at least make myself a cup of "3 in 1" for my daily caffeine fix.
But making coffee has been pretty much the only use for my tea kettle, that is – until recently when a fellow expat shared a most extraordinary tip for…
Why BOILING EGGS in it!
Well duh! But of COURSE! Why not fill the kettle with water, drop in an egg or two, plug it in and – let 'er rip!
So that's what I've recently done – and it works like a charm!
Seems to work with up to three eggs at a time – just bring the water to a full boil, then let the eggs sit for 20 minutes. Drain and either chill in cold water from the tap, else tuck in the fridge.
Now it may sound a bit pathetic to live without a kitchen and resort to boiling eggs in your tea kettle, but for we nomads that are necessarily into "minimalism" (and actually loving it!) – it's great fun to be able to whip up a hard boiled egg for a snack or mix up a few deviled eggs!

(Click on any of the thumbnails to start the slide show…)
P.S. Interestingly, just days before this TL post went to press – I discovered an even more remarkable array of recipes for the nomad – using but a humble coffee-maker:
Coffee Maker Cooking: Brew Up Your Next Dinner
For more of my "Nomad Cuisine" experiments with but a simple electric tea kettle:
Travel tips: Nomad Mashed Taters
Travel Tips: Nomad Tomato Ravioli
Travel Tips: Nomad Boiled Eggs