Ecuador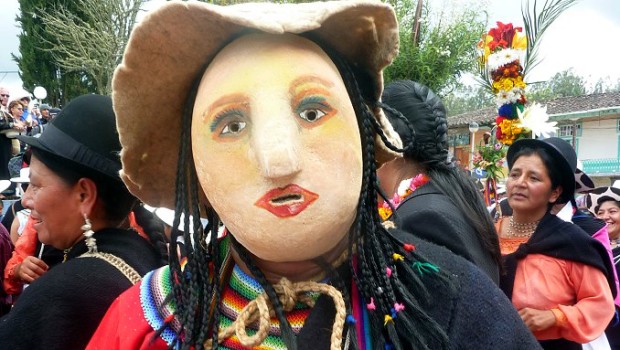 Published on March 25th, 2015
2
Saraguro Celebrates Pawkar Raymi
Goodness but what a rejuvenating delight a single weekend's mini-adventure can be. This past weekend was the festival of Pawkar Raymi – one of four ancient ceremonial festivals that take place annually in the Andes of Ecuador, Bolivia, Peru and other Latin American countries.

I'd celebrated a similar festival on the same date (March 21) last year here in Cuenca just after I arrived.  It was called "Hijas de Maiz" (Daughters of the Corn) – not sure if/how the two festivals might be related.  But this year I opted to head to the town of Saraguro (3 hours south by bus from Cuenca) to celebrate the Pawkar Raymi festival, and finally see the indigenous Sarguro culture first hand.

Saraguro is a canton amid the Ecuadorian Province of Loja, with a population of about 30,000.  This prosperous and proud indigenous group are noted for their unique style of traditional dress: Both men and women dress perpetually in black woolens with their onyx hair plaited into a single braid. Lasses wear long pleated skirts, ornate pins called tupus and elaborate beaded collars known as chakiras; and the lads wear black ponchos and black woolen knickers.  They may also don small white aprons over their pants and woven shoulder bags called alforjas.

And of course both men and women, young and old, are noted for wearing either a small black wool fedora hat, or the distinctive white felted hat with a wide brim, the underside of which is painted in black "cow" spots.  (More details on the making of these in a separate post coming soon).
The annual Pawkar Raymi festival is a joyous celebration of the bountiful provisions from "Pacha Mama", or Mother Earth.  The word "pawkar" means "blossoming", and raymi means a ritual, ceremony or festival.  Pawkar Raymi is also referred to as the "Festival of the Blooming" or "Fiesta of the Flowering of the Maize" (hence, methinks last year's smaller "Hijas de Maiz" romp with the corn stalks in Cuenca is likely related).
The Saturday festivities began (amazingly, precisely at 11 am) in the town center where long lines of fruit were carefully laid out around tables overflowing with more fruits and flowers. Soon a parade began with musicians and dancers and a bevy of men, women and children – all dressed in traditional clothing, and carrying flowers, incense, and jugs of a maize-based, fermented beverage called chicha (which of course I simply HAD to sample at a local restaurant later). As the troupe marched gaily through the cobbled streets of Saraguro, periodically loud fire crackers were set off, and the entire town seemed to come alive with the festivities.
Following a myriad of speeches in Spanish (natch!) which I could but only partially comprehend (next year I hope to hit 80%), the highlight of the ceremonies began. A priest led blessings to Pachamama whilst blowing a large shell, and guiding the crowd to face the four cardinal directions. He also sipped water from a bottle and then sprayed it from his mouth onto both the ritual participants and eventually we in the crowd (see upper left photo immediately below). And finally, the ceremony concluded with participants tossing the fruit willy-nilly to spectators, and we all danced 'round the square.
Of course I know nothing of the full significance of the event nor the many rituals involved, but it was fascinating to witness the festivities, and an honor to participate in the ceremony. Indeed, I foresee an annual March 21st visit to Saraguro in my future.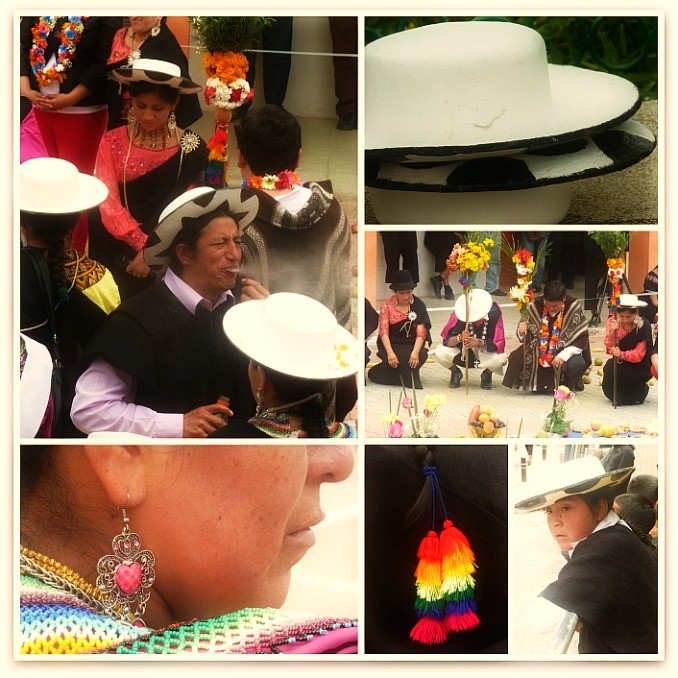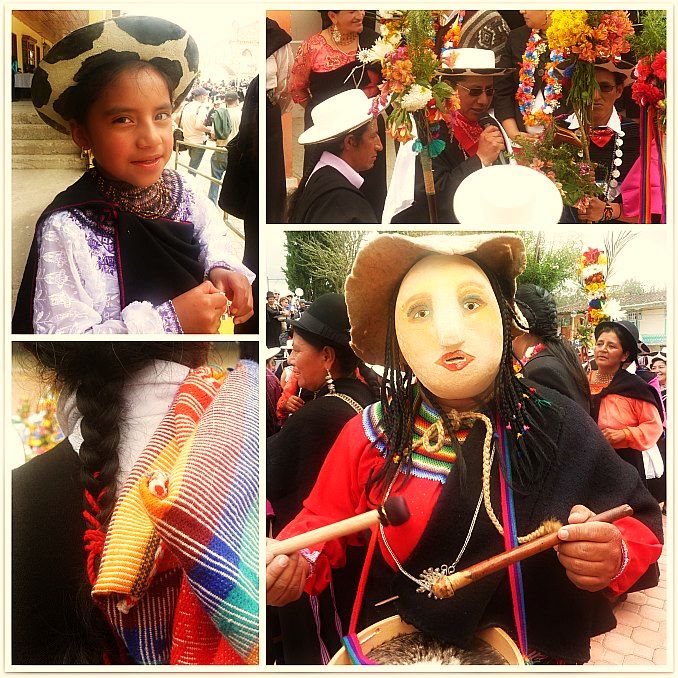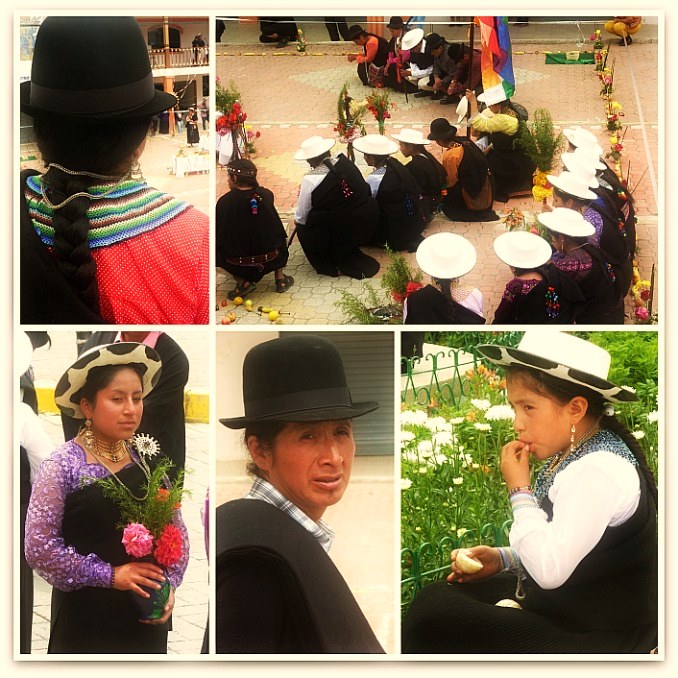 Coming SOON to a neighborhood TravelnLass t̶h̶e̶a̶t̶e̶r̶ computer near you:
– Details of how, how much, where I stayed, what else I did in Saraguro .
– Who/Howintheheck do they make those "cow" hats?