Peru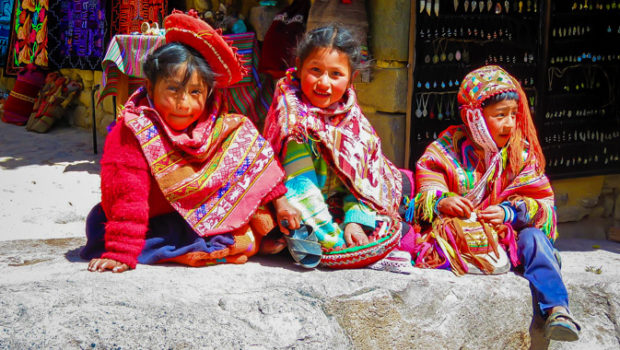 Published on September 24th, 2017
12
Prepping for Peru
First off, I hafta say…

Am I ONE.LUCKY.LADY or what?

I mean, seriously. Never in my wildest dreams did I imagine that I'd enjoy such a sublime life in my dodderin' years. I've been able to explore near *30* new countries just since turning 60. And most important – I found a fabulous place to live (with a perfect year-round "spring" climate) that graciously allows me not only permanent residency, but excellent medical care insurance for a pittance.. And even better – so economical that I can enjoy a most comfy (albeit not extravagant) life on my minimal U.S. pension, and have a good gob of money left over for feeding my passion: T.R.A.V.E.L. to ever new countries whenever I like.

Speaking of which…
Little more than a week til Blast-Off for Peru, and happily I have most all my trip research complete (which for me, is nearly as much fun as the trip itself).
Thanks to my initial research, I've hopefully chosen the best possible time to visit MP – the rainy season starts in November, and the height of the tourist season ends in August/September. So by going in early October I have the best chance of good weather coupled with hopefully, a waning of tourist hordes.
And while I normally don't pre-book anything but the 1st night or two in a new country, in the case of Machu Picchu, that might well prove foolish. Given the logistics of getting to the site (via only train, no road) plus new regulations on entering the park (more on this below), plus Machu Picchu's iconic popularity (more than 5,000 visit each and every day!) – a few key advance reservations were necessary. But I've narrowed my focus on this trip, and allowed myself plenty of time to see/do what I want to do, so a bit more structured itinerary doesn't feel oppressive.
But let's first step back a moment to review the original iteration of this little Peruvian adventure…
A 2 Year Distraction
This is not the first time I've spent a boatload of hours planning a Peru itinerary. Two years ago I was all but ready to buy an air ticket for a 30 day romp throughout Peru (including Lima, the Nasca Lines, Lake Titicaca et al – even a dash into Bolivia) when… I suddenly stumbled across an astoundingly cheapo airfare to an even more remote bucket list icon that was simply too good to pass up. So I shelved my plans for a month in Peru in favor of setting my baby-blues on the legendary isle of Pasquas (Easter Island).
Besides, given that I live in Ecuador, I figured that 500 year old Inca hillock in neighboring Peru wasn't going anywhere anytime soon, and I could always hop on a plane to grab a glimpse of Machu Picchu.
No, Not Another Marathon
Which is precisely what I plan to do a week from today. But this time – no, not a month's marathon to most every corner of a country three times the size of California. Rather, this time I wanted to focus on just the main event: Cusco and surrounds including an overnight at Machu Picchu. Well, that plus…
I originally had little interest in Lima, Peru's capital city. From all I could gather in my research, no doubt a nice enough place, but one with few attractions I was interested in. Little to attract me that is – until I learned the not insignificant fact that Lima boasts not one, not two, but THREE of the World's best restaurants: Central (ranked #5 on the list of "Top 50 Resaurants in the World" for 2017), Maido (ranked #8) and Astrid y Gastón (#33). And of the three, Central is also ranked as the numero UNO best restaurant in all of South America.
Long story short (I already wrote a post on it – including a rather snappy video if I do say so myself), I managed to find a very good airfare (just $311 rt.) to Cusco that allowed me a 2 night stay in Lima en route. Just enough time to dine at a World-class restaurant once in my life. Dine that is – IF I could get a reservation. Needless to say, reservations at such lauded restaurants are snapped up months in advance, so it was good that I started doing my research for this October Peru trip way back in June. Suffice, by staying up til midnight on the day before online reservations opened for October, I managed to snag a reservation for lunch at Central on 2 October! Thus, the "Plan" now looks something like this:
btw, the price for the Central tasting menu (510 Peruvian soles = about $157 + tax and tip) is the same for lunch as for dinner. So why did I opt for lunch instead of dinner? Two reasons:

1. *EIGHTEEN* courses. No way do I want to approach this epic dining experience (which could well last up to 4 hours) when I'm tired after a full day of walking 'round Lima. And…

2. L-I-G-H-T. So I won't be trying to take pics of each yummy dish in dim, artificial light. Indeed, if the pics posted by patrons on TripAdvisor are any indication of what's in store for me – the 18 course Central "Mater Elevations" tasting menu is a feast for the eyes as well as the palate.

The "Plan"
2 nights in Lima (Miraflores Guesthouse) – I arrive at 8pm on Sunday, Oct 1, and depart for Cusco at 3pm on Tuesday, Oct. 3. My *18* course lunch at Central (which will set me back at least $200!) will take more than 3 hours, so… that leaves me only 2 mornings and 1 evening to take a peek at Lima.
4 nights in Cusco (Kamila Lodge) – to acclimatize to Cusco's lofty *11,000 feet* of elevation (though I'm honestly not concerned as I presently live at 8,400 ft. and frequently head up to 10k here in the Ecuadorian Andes with no problem) before heading by train to Agua Caliente (i.e. Machu Picchu).

1 night in Agua Caliente (Catari's House) – with a morning entry ticket to Machu Picchu.
1 night in Ollantaytambo (Janaxpacha Hostel), the heart of the Sacred Valley (again taking a train from Agua Caliente) where I'll spend the next full day roaming the Sacred Valley along with (another of my top favored targets) the salt flats at Maras en route back to Cusco.
2 final nights in Cusco (Kamila Lodge) to catch up on anything I missed.

New Regs at Machu Picchu
Given the new regs at Machu Picchu which require choosing between a morning or an afternoon entry ticket, all my research sources (e.g. Trip Advisor, Lonely Planet Peru forums etc.) unanimously advised buying an entry ticket to Machu Picchu online in advance. From there, it was a domino effect – to likewise secure complementary train tickets in advance, along with accommodations at Agua Caliente and Ollyntaytambo. And while I was at it, I figured I may as well fill in all the blanks in Cusco – at a fine little place with private room and bath including breakfast for just $17 per night. Good thing too, as – I booked all this back in June, and the prices on all my hotel reservations have now gone up significantly.
The word on the street also warns that a guide is now required at Machu Picchu – apparently you can no longer roam the ruins at will (though allegedly, after the 2 hr. standard tour you can then wander freely). In my mind, while the new regs might seem a bit restrictive – given the delicate nature of such popular World icons – better a few reasonable regs (to keep i̶d̶i̶o̶t̶s̶ errr folks from clamoring heedlessly on ancient stones prone to crumble, in order to upload an umpteenth selfie to their Instagram account) than stand by while such precious historical treasures slowly turn to dust.
Stray Trip Prep Chores plus Some Fun Stuff
With the dreary practical logistics out of the way (i.e. air ticket, airport transfers and accommodations), as my Blast-off date draws near, it was time to ensure that mi gata (Dulce) is well taken care of while I'm away, along with a bit of discretionary trip research.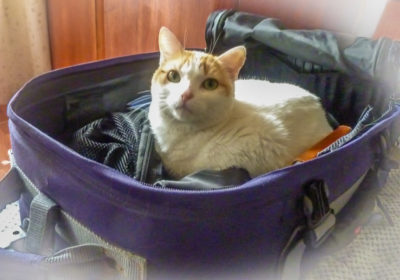 For Dulce, my Ecuadorian neighbor Olga (the sweet lass that taught me how to make Fanesca soup) will be dropping in every other day to tend to her needs and give her a snuggle.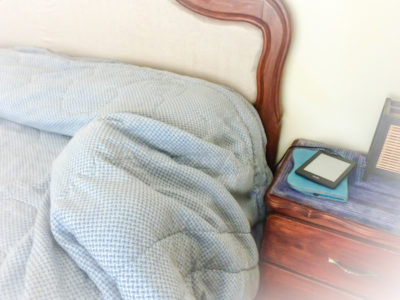 A snuggle that is, IF Dulce will deign to come out from under the quilt on my bed where she thinks that she's somehow "invisible" whenever strangers come to the door.






And for my once-in-a-lifetime swan-dive into the uber-foodie world (a.k.a. my lunch at Central), I of course had to rewatch (for the 7th time?) Netflix amazing "Chef's Table":
Netflix Chef's Table: CENTRAL – Season 3: Ep. 6 – Virgilio Martinez
Followed by pestering Google with a query of "How to take photos of food in restaurants", along with practicing the craft of foodie depth-of-field, etc. on my new (w/ manual controls – yay!) Sony RX 100 M2 camera. And all the better – it has an articulated (swivel) screen for easy-peasy overhead foodie shots.
And speaking of photography, I enjoyed a full morning of investigating my options for getting those iconic images of Machu Picchu: Tips for Taking Photos at Machu Picchu
Which led me to… this most handy Google Streetview of the ledge that universally serves as THE iconic selfie shot of MP: Google Street View of Machu Picchu Selfie Pinnicle
(and btw, how-on-earth does Google get these "street-view" shots???)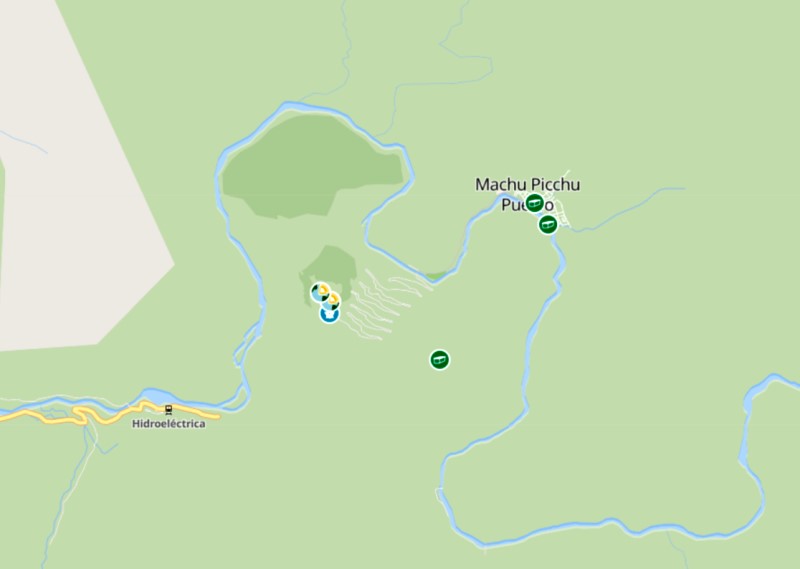 And then of course… I simply HAD to check for any and all geocaches along my route.






Oh and finally – there's the Packing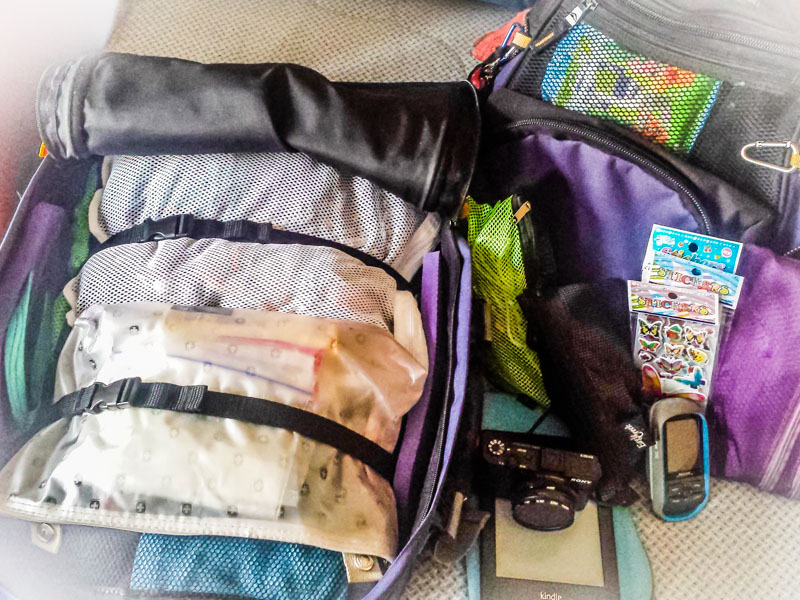 Suffice I've packed up my trusty rollie and rucksack so many times now, I barely even need a packing "list" to know what I need – be it for 11 days (this trip) or 6 weeks (Balkans marathon). Just a matter of picking up a few new packets of stickers for the kiddies, refilling my bitty containers of shampoo, etc., checking the flashlight batteries, and charging the electronics.
But this particular trip is a bit unique in that… for Machu Picchu, the train limits baggage to just 5kg (little more than 11 pounds), so… I'll leave my rollie at my hotel in Cusco, and just take my rucksack with p.j.'s and change of clothes for the 2 night (Machu Picchu followed by a night in the Sacred Valley) excursion before returning to Cusco. I even weighed the rucksack fully packed with snacks and a full liter of water – just 7 pounds, so I'm good ta go.
Look out Peru – HERE…I…COME!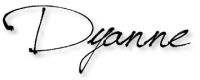 ---
Did you enjoy this post?
Then you might want to subscribe to my email list so you're sure to catch my next one.
(trust that I'll not clog your precious inbox – I generally only post but once a week.)