Morocco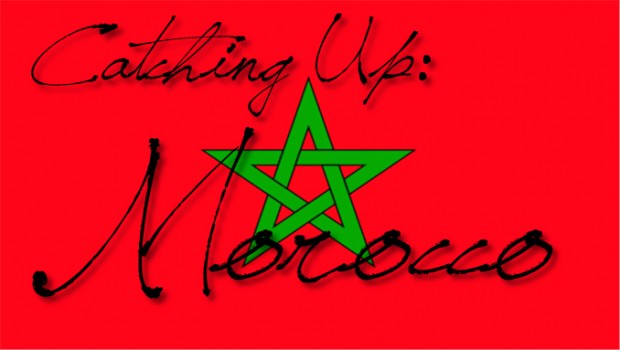 Published on April 4th, 2014
9
Catching Up: Morocco 1 of 8
Yes, yes, I know – you're no doubt thinking "Morocco??? WTF?" And YOU thought I'd moved to Ecuador – so you're probably thinking "What's with this green star thingy on a red flag?"
Yes, I've got p.l.e.n.t.y. to share about my new home here at the top of that "g-forsaken mountain in the Andes". Not to mention STILL hope to share the details of my Borneo adventures (can you spell P-Y-G-M-Yx E-L-E-P-H-A-N-T-S?), but… I seriously want to catch up on some of my early travels. Indeed, no less than *8* separate posts (including a VIDEO!) on yet another idyllic "Catching Up" destination.
This from my 2009 trip to – what turned out to be – perhaps by most FAVORITE country on earth: MOROCCO. Originally pecked in my ancient travelpod.com blog, here we have my first two entries as I prepped for the trip.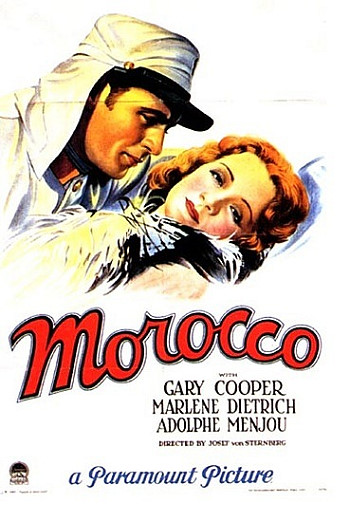 Date: 19 September 2009
Pecked from: Seattle
Desperately Seeking Gary Cooper
Though I surely ain't no Marlene Dietrich, nonetheless I'm soon off on another African adventure – this time to Morocco!
Yup, I've always dreamed of riding a camel in the Sahara and somewhere in Morocco there's bound to be a dromedary w/ my name on it.
And while I'm not at all sure I'll be able to diligently pop in here whilst skipping about Morocco, leastwise this little blog may serve as a handy place for me to jot down a trip diary as I go along.
---
Date: 19 September 2009
Pecked from: Seattle
Packing LIGHT!
As every intrepid off-the-beaten-path traveler knows: When it come to packing – LESS is BEST!!! And thus normally I travel with but one carry-on size pack. But for this 18 day trip to Morocco (including widely varying climates – from the Saharan desert to the High Atlas mountains to Medieval cities to a seaside village along the windswept Atlantic), I've challenge myself to take packing light to an even more minimalist level – it all fits into but a small rucksack!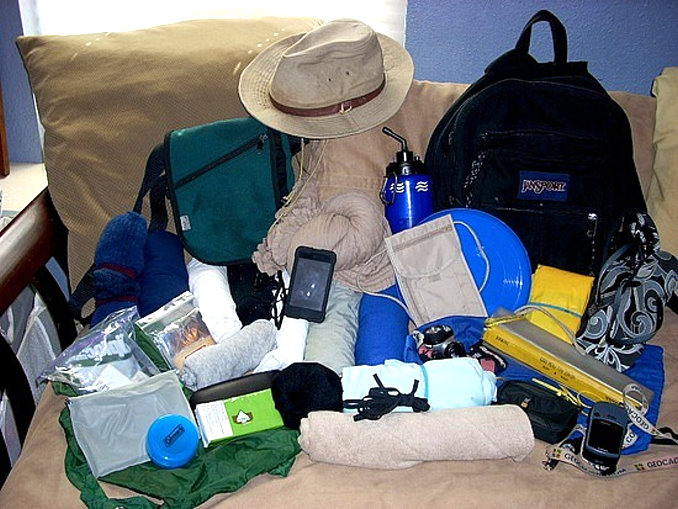 xxxxxx
Fast-forward 5 years:
I've since made camel encounters a quest in my travels to other lands (the two-humped variety in Mongolia springs to mind), but I will never forget the thrill of that first (painful!) galumphing meander deep amid the (surprisingly crismon) Saraha dunes.
Note also a few of the stray items in my (admittedly ultra light, even for me!) rucksack:
My beloved blue Sawyer filtered water bottle (you shall see it more prominently in the final video of this trip)
The (yellow topped) plastic submersible camera bag – clearly not so much for protection from water on this particular trip, but ever so handy for keeping blowing Sahara sand out of my technos.
The (omnipresent for all my travels) GPSr – yep, I did indeed go after a couple few geocaches in Morocco.
The (pale blue) rolled up sleep-sheet – generally recommended for dodgy hostels/hotels, but… I must say, I never used it.
The blue frisbee – handy for picnics and/or sharing a bit of rustic tangine over a camp fire in the desert
Precious few clothes – but a single long skirt, a couple of pairs of pants, and a fleece jacket.
btw, it seems many (both lads, but especially lasses) find Morocco to be a bit dicey to navigate, and complain of incessant pestering hawkers at every turn.  YMMV of course, but personally – skipping solo all over the country, I found little to no such ack. Perhaps 'cuz I'm a bit of a veteran in the simple and subtle ways to avoid such harassment, else… maybe my snow-white dodderin' locks?   Not sure, but again – I absolutely L.O.V.E.D. every moment in Morocco.
How 'bout you?  Have you visited Morocco?  Were you pestered?  How did you handle it?