Morocco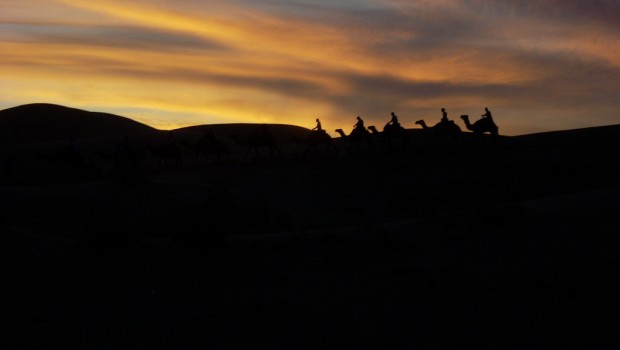 Published on May 7th, 2013
5
Random Photo Memory: Sahara Memories…
A fellow blogger is presently "chilling" here at L'Auberge Ami for a couple of weeks, and he and his son recently spent a good bit of time on an oasis in Morocco. Over gobs-of-cheese pizza and beers here in Dalat we both agreed that Morocco is among our most favorite corners of the globe.
Indeed, my time there (in dear, dear Chefchaouen, amazing Fez, idyllic Essaouira and not-so-much Marrakech, was utterly enchanting.  Not to mention… a camel trek and a single magical night sleeping under the stars in the Sahara.
Oh so much diversity (the Mediterranean Sea, the Atlantic, the Atlas Mountains and the Sahara desert) all jumbled delightfully together into an area not much bigger than the state of California. Furthermore, Morocco's endearment to we U.S. of A. Yanks goes a bit further – for it holds the honor of being the first nation to recognize the fledgling United States as an independent nation in 1777!