Eatn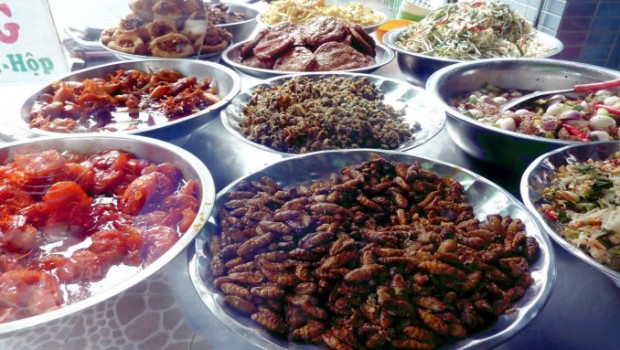 Published on January 30th, 2013
14
Might I Offer You a Spot of Grubs, My Dear?
After more than a year here in Vietnam,  such sights have become somewhat commonplace. Nonetheless, I can't help but smile and share a typical view of the streeteats that abound amid my neighborhood here in Dalat.
And btw, if you're wondering – nope, I have NOT sampled the plump, juicy morsels in the above pic.
But I DID once try SILKWORMS, along with MOPANE WORMS in South Africa (a quest which curiously, eventually took me to the very BEST restaurant in all of South Africa).