EFL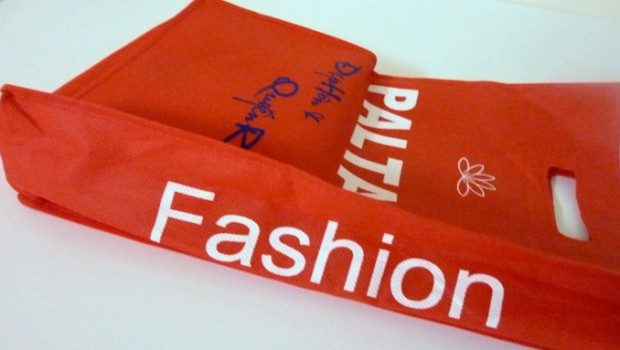 Published on July 1st, 2012
9
Only In Asia: Well Gosh, a Present… for MEEE???
Life here in Asia is nothing if not a perpetual barrage of oddball, outlandish, bizarre and uniquely charming happenstance.  Indeed.  It seems that every blessed minute here, it's something.  Some weird scene, sign, label or whatnot.
So many strange and peculiar sights and sounds (not to mention the motorbike near-misses) in fact, that I've grown a bit blasé.
The swarm of street locust, errr traffic proffers daily anecdotes  of course (that is, IF you survive the ride to tell the story).  Among my favorites was the Salvador Dali vision one morning of a gleaming white porcelain toilet strapped to the back of a motorbike.  Not remarkable in and of itself mind you, but the toddler perched atop – with derriere wedged appropriately within the bowl, feet dangling over the edge above the spinning back wheel, now THAT caught my attention.
And just yesterday, a passing bike (wheel spokes spinning at a gazillion rpms no more than an INCH from my ankle) whizzed by – the driver, reading an open TEXTBOOK!
No doubt noteworthy tales all, in more conventional circles.  But among my fellow expats sipping our morning brew 'round the equivalent of the office water-cooler (but in our case, a bitty street cart serving up 300% caffeine encrusted cà phê đá) such daily anecdotes raise nary an eyebrow, producing but a round of indifferent shrugs.
Thus fearful that some of the more remarkable such sights and experiences might be forever lost from (my increasingly dodderin') memory, I've opted to start a whole new series here on TravelnLass, affectionately dubbed "Only In Asia".
Yup, a new "OIA" procession of stray anecdotes (coincidentally the acronym sounds a bit like "Oy!" – as it rightly should) that embellish daily life here in the rice paddy.
I mean, there are just sooo many little things about living here in Asia that boggle the mind. Like…
The garbage truck in my alley that – instead of the usual screeching "dee-dee-dee" warning sound one might otherwise expect as it backs-up to the building next door – merrily blasts Disney's unmistakable "It's a Small World After All".
Then there's the stacks of men's deodorant piled next to the check-out stand at my local wannabe Costco market – each plastic push-up tub emblazened with the scent of "lentils".  Seriously, "LENTILS"???
See what I mean?  Oy! Only in Asia!
But this… THIS most recent such "OIA" moment has GOT to be THE most hilarious, nutso, bizarre, but nonetheless incredibly endearing… "Only In Asia" tale of the them ALL:
O.k. so – I recently started teaching a new EFL class at ILA – a summer school session of Juniors (12 adorable 9 year olds).  ILA summer school is a bit different than my normal weekend classes (each 2 hrs. long, meeting twice per week).  Summer school classes meet 5 days per week (M-F) and are each 3 hours long.  Furthermore, the classes are often divided between two different teachers.  Thus I teach the class on Thursdays and Fridays, while my colleague handles them Monday – Wednesday.
Even better, for the first 5 weeks on Thursdays (one of the days I teach the class) the entire lesson is devoted to "Culture Day".  Each Thursday a different English-speaking country is featured, with games, food, coloring the country's flag, etc.  On the first Thursday the focus was on my own homeland, the U.S. of A.  Apparently the ILA admins (predominantly British) were especially impressed with our little "One small step for man, one giant leap for mankind" back in '69 (a.k.a. Neil Armstrong's firsties step on the moon)  So that event was featured as the American theme for the class.
The festivities proved to be great fun.  The TAs (Teacher's Assistants) decorated one of the empty classrooms with glow-in-the-dark painted stars, planets, etc., and the kids made nifty (and most hilarious) "space helmets" with paper gift bags and paper plates. We all wandered around the pitch-black classroom pointing out the planets, spaceship, etc. in the dark.
Ah but the very BEST in my book:  for eats we all had good ol' American HOT DOGS!  With MUSTARD AND KETCHUP even!!!  Seriously.  I was in HEAVEN.  I've always loved the humble hot dog (especially if they're "Chicago Redhots" but that's a whole 'nuther story), and I've not had a hot dog in nearly 8 long months.  So needless to say I ate my fair share with great relish!  (well actually, alas there was no "relish" really, but I use the term loosely here as an adverb.) 😉
ANYWAY… enough preamble – on to the incredible "Only in Asia" of it:
So after but the first two days of teaching the class, the next Thursday as I was prepping for the 2nd "Culture Day" (this time, the U.K., natch) – my TA comes up to me with a bright red bag, and informs me that "One of your student's parents bought you a present."  Whaaaaa?  A present?  For me?  Whaaaaa?  Which student?  Apparently it was "Wendy" (a new lass in the class with a "Wheh-woo-knee" or some such Vietnamese name that I swiftly changed to Peter Pan's girl-pal – she even LOOKED a bit like Peter's "Wendy")
ANYWAY…  here's this bright red cloth-bag-wrapped PRESENT – for ME!
So of course I swiftly peeked inside and found…
A great big ol' package of…
A dozen pairs of UNDERWEAR!!!
White cotton panties.  In size XL no less!
(actually XL – and even XXL are the only sizes in Asian standards that fit over my knees)
Needless to say, I was utterly DUMBFOUNDED!
Underwear.
From the parents of one of my students.
What can I say?  Firstly, "Bless their hearts."  And secondly… ONLY.IN.ASIA!
---