Expatn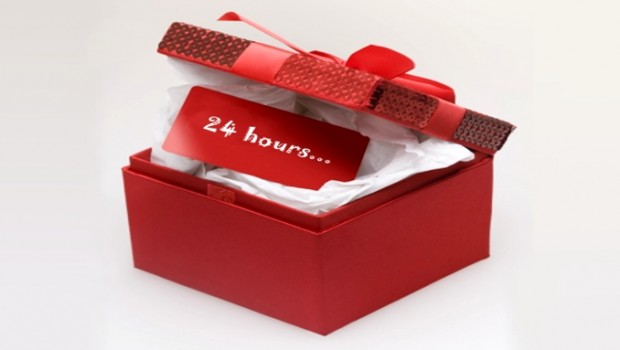 Published on February 29th, 2012
13
The Gift of an Extra Day
From the wee date/time in the lower right corner of my laptop, it's still February 28th (ok, so – even after 4 months, I still have my laptop set to Seattle time just so I know if my friends and family are awake or in bed!).
But here on the other side of the international dateline it's already the 29th – an EXTRA day this Leap Year.  A gift of 24 blessed hours that we only get every four years.  Question is… what are YOU going to do with yours?
Sure, we can just go about our daily chores, business-as-usual.  Plodding through an ordinary day of work, and frittering away the evening watching Idol (which, btw – I just recently discovered I can tune into here in Saigon!)  Or…
We can treat this day as the GIFT that it is, and do something EXTRAORDINARY with it.
Nope, not likely you can fly to the moon and back by midnight.  Nor scale Mt. Kilimanjaro (though… you COULD buy that plane ticket to Tanzania, Africa – ensuring that you'll at least gaze at its splendor in your lifetime).
I'm just sayin'….
The point is, it's up to YOU to grab this gift of an extra day and do something a tad DIFFERENT with it.  Something you don't usually do, something you've never tried.  Stretch a little.  Mix it up.
Better yet – just take a mere HOUR out of this extra day – to nudge your own dreams a wee bit closer to reality.
Like I keep harping:  This surely ain't a dress rehearsal, folks.  And trust that nobody's going to step in and hand over a fabulously thrilling life for you.  It's up to YOU to make things happen.  To make your life interesting, filled with at least a smidge of fun and adventure.
So take a chance today.  Use this gift as an excuse to do something you wouldn't normally do.
Me?  OK, I'm a bit ahead of the game having already jumped off a cliff last October and moved lock, stock 'n barrel to this g-forsakin' rice paddy (affectionately known as "Ho Chi Minh").  For me EVERY BLESSED MINUTE these days is an exercise in DIFFERENT.  Each and every morning offers a new challenge (usually, but not always, involving a large dose of frustration and confusion.)  Shoot, just stepping off a curb, dodging a swarm of zooming motorbikes, buses and taxis to get across a Saigon street is an adrenalin rush not unlike jumping out of a plane at 15,000 feet!
But even here amid my wholly new life in Southeast Asia, it's easy to get bogged down with the same ol', same ol'.  Scribbling lesson plans, sweating at the gym, stopping at the ATM for a new batch of dong, and picking up some fresh beansprouts at the market.  Yep.  Even the (not so) glamorous life of an expat can easily lapse into boring.
So today I'm off to explore a new area of this wacko city.  It's the 29th after all, and I'm off to grab the final two geocaches hidden here in Saigon.  One is reportedly "M.I.A." (as noted in THIS recent cache log).  But hey – ya never know, the last cacher might've missed it, so I'll at least give it a try.
And after that, this evening I plan to seriously look into a couple of wee get-aways here in Vietnam.  I only teach on the weekends after all, so I have 5 days each week free to start exploring my new adopted home.  The floating markets of the Mekong in the south are apparently but a 4 hr. bus ride away, so I could manage a couple nights there during the week.  And for my birthday – I'm toying with the idea of flying to Phu Quoc Island – just $100 round trip – for a birthday treat.
In any case, I've squandered enough minutes of my precious "extra day" here at this stupid laptop.  Time to unplug and make the best of the "gift".
I hope you'll do the same.  Just for today, think outside the box for a change.  Take this blessed gift of an extra day, and do something a tad reckless.  Uncharacteristic of your usual self.  And do please note in the comments what little "extra" something different you did.