Sumatra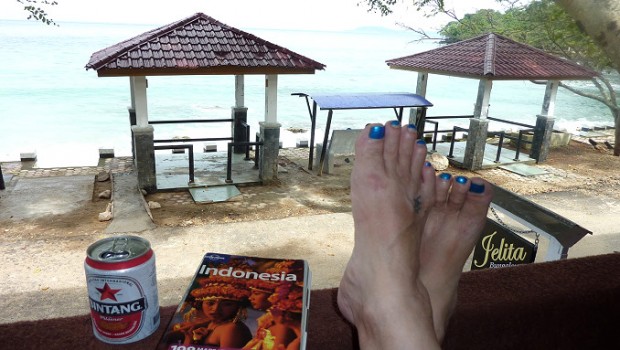 Published on January 4th, 2012
2
Pulau Weh, Sumatra – at the tippy-top of Indonesia
Goodness but I could peck 1,000 words for every blessed HOUR of my little holiday here in Sumatra. It seems each day there's a myriad of little interactions and misadventures that could easily fill a tome.
Ah but I'm now dangerously behind in my tales here (already post-Indonesian hospital stay, New Year's Eve Sumatran-style at the KFC, the-ride-from-hell mini-bus on New Year's Day, and now happily settled in for 9 days in J. R. R. Tolkien Land – Lake Toba), so will merely post some pics and peck a few mots so you can see for yourself what my 7 day stay on this tropical isle was like.
Quick flight from Medan to Banda Aceh, where I shared a tuk-tuk to the ferry with new Aussie pals Marcus and Alicia.
Ah yes, Santa DID come to Sumatra!
(leastwise one of his elves managed to smuggle my original childhood Christmas stocking into Indonesia – along with a 40 year-old Christmas card from my parents, and a postcard of my beloved Seattle)
Hey!  There was even a single tangerine (my childhood tradition) in the stocking on Christmas morn!
(mighty diligent little elf!)  😉
xxx
xxx




"Charming" rustic sugar-shacks all well 'n good for a desperate Christmas Eve, but after 2 days I found a much nicer place for just $7 more per night – right on the water.
(Click on any of the thumbnails to start the slide show…)
---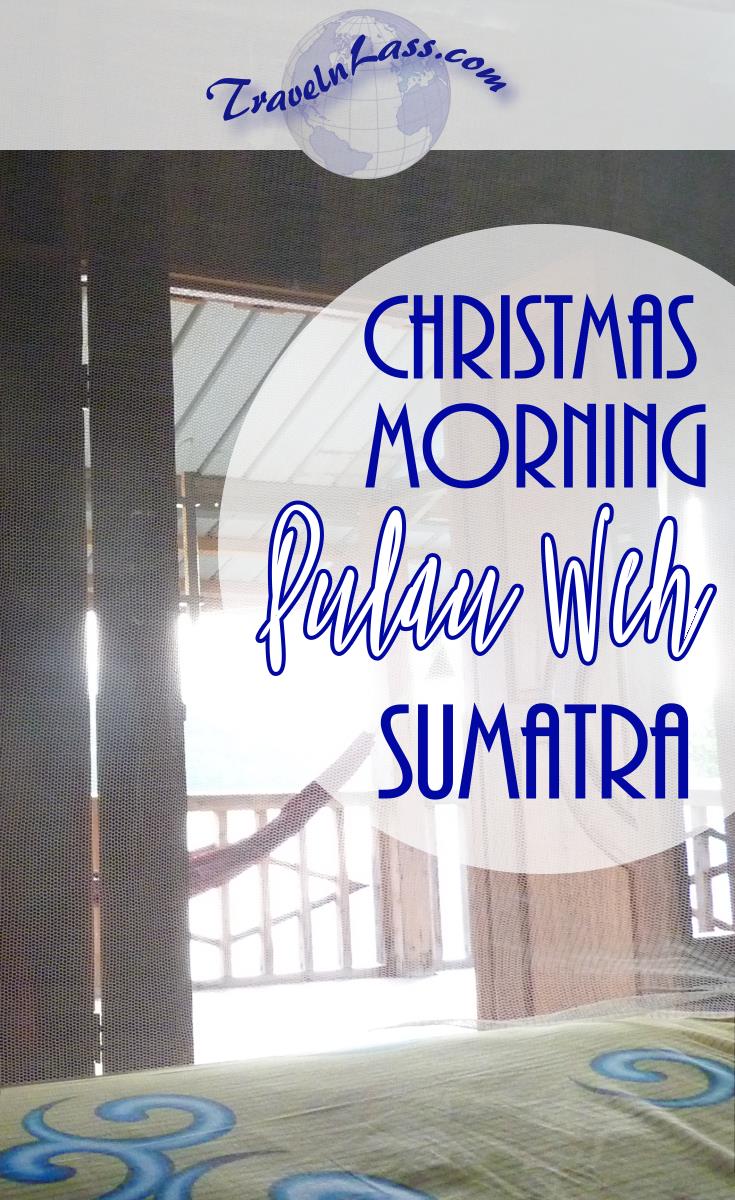 Did you enjoy this post?
Then you might want to subscribe to my email list so you're sure to catch my next one.
(trust that I'll not clog your precious inbox – I generally only post but once a week.)