NYC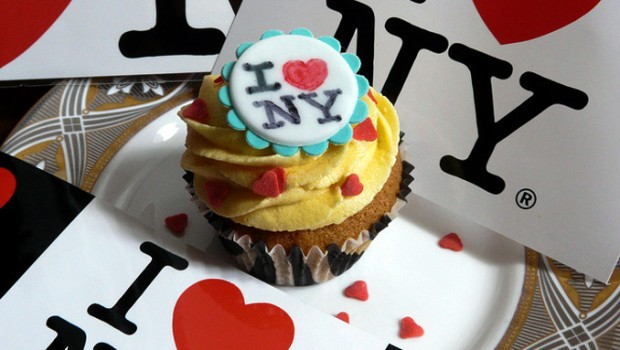 Published on March 12th, 2011
1
Last Fling In The Big Apple…
…before I jump off the U.S. of A. for good! (or leastwise give it a go as an expat in some g-forsaken rice paddy in Asia).  'Tis my birthday this weekend so I decided to treat myself to a last fling in NYC. The fares were low (just $300 rt. from Seattle) and originally I'd planned to go solo, enjoy a birthday dinner and fly home the next day (a perfectly viable plan imho, but of course my friends think I'm crazy to go all that way JUST FOR DINNER!)
But then it occurred to me… I have a good chum in D.C. so – I called him to see if he wanted to "take me to dinner for my birthday" in errr… NYC? Easy for him to take the train up, but he (being the far more sensible one) gently suggested that I extend my stay from just 24 hrs. to… we agreed that 3 nts. would be best.
So that's that's the plan, and I'm now happy I took his advice 'cuz g-knows NYC has TONS of great stuff to offer, and we've got a fine assortment of things to do:
Broadway plays – as many as possible 'cuz I ADORE live theater!  Thus, we've now got tickets for "Jersey Boys" (breathtakingly pricey, but my chum says it's my "birthday present".)  Plus I rummaged 'round the www and found tickets to "Phantom of the Opera" for just $40 each (albeit, they're in the nose-bleed balcony of course, but hey!)
Ice skate at Rockefeller Center.  A bit silly I know, but it's a childhood dream and arguably an iconic thing to do in NYC.  So (though my friend isn't nearly as keen as I about it) we'll  be strapping on some skates and fulfilling one of my lifelong dreams.
Ferry around the "Lady" of course – though I've been to NYC a few times before, I've never gotten a glimspe of her up-close.  That and, a walk across the Brooklyn Bridge (mainly to take photos, esp. after dark of all the twinkly skyscrapers)
EAT, EAT, EAT… my way through every blessed street cart I can get to!  Seriously, I verily could eat slices of that delectible (thin-crust) NYC style pizza for breakfast, lunch and dinner every blessed day I'm there (and this, from an original Chi-town "deep-dish" a.k.a. "Uno's" kinda pizza lass.)
Actually I've been debating if I should take my netbook (to perchance blog daily of my NYC shenanigans).  But naw – it's just 4 days after all, and it might be healthy to be "unplugged" for a spell.  Then again, I can still post to Facebook and Twitter via my iPod Touch.  So I shan't have to go through utter digital withdrawal. 😉
In any case, trust that when I return next week, I'll detail all – with plenty of pics!