Eatn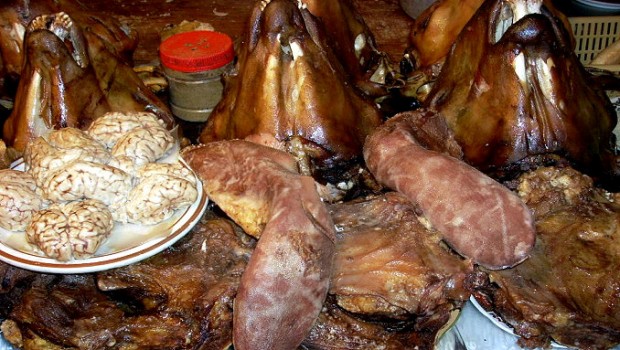 Published on December 13th, 2010
0
Sheep's Head Anyone?
Then there was the legendary Djemaa el Fna night market in Marrakesh, Morocco.  An astounding array of strange foods.  How I ended up with a plate of chopped sheep's head (we're talking bones, nostrils, eyeballs, younameit, I watched them chop it!) I'll never know.
Oh yeah, with a side of sheep's brain.
Suffice, While I'm a most adventuresome eater, when they served me the plate of noggin vittles, I barely tasted it and had to stop.
But the best part was – the waiter who took away my plate gave the leftovers to a passing beggar.  So at least it didn't go to waste!