NOW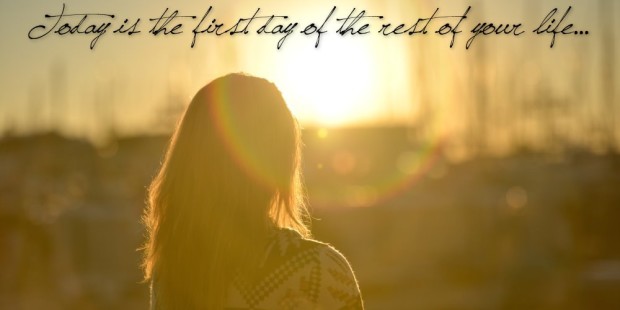 What am I up to today?
As my TravelnLass site rarely reflects real time, this page is the most up-to-date snapshot of where I currently am on the Planet – usually in my beloved Cuenca, Ecuador these days, but at any given moment, I may well hop off to (most recently) Cuba, or Easter Island, or, or, or…
Here too, I shall post my latest plans for future travels, which – at the moment include:
Note, just within the past 2 months, alas (again) Peru has been scooted to the back burner – in favor of moving up a MAJOR (minimum 1 month, possibly 2 months adventure) to:

Eastern Europe (hopefully September/October) – Croatia in particular, but I keep adding nearby countries like Albania, Romania, Slovenia et al, so it may well turn out to be quite a lengthy affair.  Indeed, though I'm utterly in LOVE with my present "home" here in Cuenca (I mean, who gets to *live* in a UNESCO World Heritage site, for heaven's sake?) there's a tiny buzz in my brain that's curious about resettling somewhere in Eastern Europe for a spell – so as to have all of Europe, along with the entire African continent at my fingertips.

Peru – the Nazca Lines and Machu Picchu of course – ever on my mind as the latter's one of the 7 Wonders of the modern World after all. And now that I live in Ecuador – it's practically on my back doorstep!
Projects & Passions
And here too – mostly for salving my own sanity and nailing down my many interests into some sort of PRI-OR-ITY – here I shall scribble my current gotta-do's and wanna-do's. Which presently include:
I've now started a new EFL teaching gig (with a tad better pay than most such gigs here in Cuenca) – primarily prepping Ecuadorian teachers for the FCE test ("First Certificate of English" – mandatory if they hope to keep their present EC teach jobs – yikes!). They already speak English nearly as good as me but suffice the FCE test is seriously h.a.r.d. and includes tricky English idioms, along with reading and listening comprehension, writing and speaking. And while I still teach a couple of private tutorials (handily right here in my apartment), nonetheless I especially favor a classroom with (in this case) 8+ students.

A bazillion tweaks to this here bundle of TravelnLass pixels. Seriously – good thing it's a labor of love as keeping up on posts and fiddling with the technicals is truly never-ending.



I did manage to peck a (quite robust) post on my visit to Playa Larga (a.k.a. infamous "The Bay of Pigs"). It's the *7th* in my many Cuba tales, but I have at least 1 more tale to tell (Trinidad, Playa Boca and Playa Ancon). Plus hopefully a final wrap-up of the overall nitty-gritty of costs, etc. for the whole Cuba trip. So stay tuned…

Plus I'm eager to put together a new freebie (like my present "30 Best Travel Tips") to reward those who h̶a̶v̶e̶ ̶t̶h̶e̶ ̶g̶o̶o̶d̶ ̶s̶e̶n̶s̶e̶ ̶t̶o̶ err… join my TravelnLass mailing list.

Oh and I've become pretty much ob-SESSED with Pinterest lately. It's such a sweetly visual sharing outlet, I'm surprised I'm only now discovering the fun of it. Do check out my new boards like Expat Life, Frugal Travel, Global Citizen and Ain't Got No Stinkin' "Bucket List"

¿Hablas español? Ever striving to add new vocabulary and hone my grammar (which is still pathetically limited to but 1.6 tenses with an occasional future progressive tossed in). I hired a private tutor for awhile, and took one intermediate level class, but I found that neither added significantly to my progress, and I learned far more simply by avoiding perpetually hanging out with my fellow gringos, and instead speaking with locals every chance I get. Indeed, after all – that's the beauty of living in a Spanish-speaking country like Ecuador: full immersion is right there for the taking.

After nearly 3 years without a kitchen, I'm swiftly becoming quite the foodie "cocinera" here. I still don't have an oven, but my new crockpot is cranking out tons of yummy "comfort foods" from my native land – like lasagna, stuffed cabbage rolls, stuffed green peppers and spaghetti carbonara. But I'm also trying new exotics here – smoothies made from strange fruits that I can't even pronounce, and just yesterday I bought a couple of wee pans for molding "flan de caramelo". So stay tuned – there's no doubt a few foodie posts coming to your TravelnLass feed soon.

And finally, in the "really wanna-do" department – I'm DEE-termined to hone my video editing skills and eventually (someday, one day waaay dowwwn the road) spin together a webinar or two.
Get in Touch?
As always, if you have a question – shoot me a note from my contact page, or join me on social media:
Oh and, if you want to stay up-to-date on my every new word (and why wouldn't you?) 🙂 :