NOW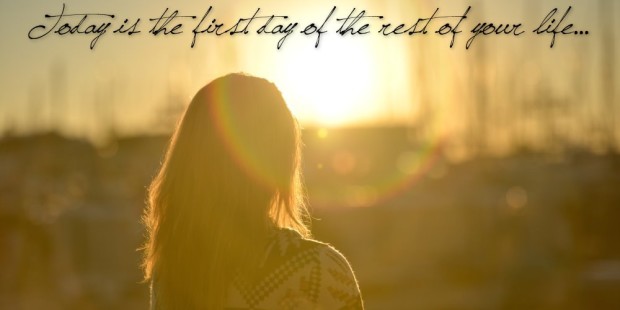 What am I up to today?
As my TravelnLass site rarely reflects real time, this page is the most up-to-date snapshot of where I currently am on the Planet – usually in my beloved Cuenca, Ecuador these days, but at any given moment, I may well hop off to (most recently) Cuba, or Easter Island or Mexcio or Turkey, or, or, or…
Here I shall post my latest plans for future travels, which – at the moment include:
Note, just within the past 2 months, alas (again) Peru has been scooted to the back burner – in favor of moving up a MAJOR (minimum 1 month, possibly 2 months adventure) to:

Update: Don't look now, but Peru is back on the front burner. With any luck, I'll (finally!) gaze at that little hillock called "Machu Picchu" this coming October.

Eastern Europe (hopefully September/October) – Croatia in particular, but I keep adding nearby countries like Albania, Romania, Slovenia et al, so it may well turn out to be quite a lengthy affair.  Indeed, though I'm utterly in LOVE with my present "home" here in Cuenca (I mean, who gets to *live* in a UNESCO World Heritage site, for heaven's sake?) there's a tiny buzz in my brain that's curious about resettling somewhere in Eastern Europe for a spell – so as to have all of Europe, along with the entire African continent at my fingertips.

Update: DONE! Indeed, a full 6-week marathon skip to Germany, Austria, Slovenia, Croatia,
Bosnia-Herzagovina, Montengro, Turkey and Greece. Read all about it HERE (plus more details still to come.)

Most recent travel adventure: As if 43 days solo backpacking around 8 different countries in Eastern Europe wasn't enough… Just 4 months later I couldn't resist – those wondrous Monarch butterflies were dripping from the trees amid the mountains of Michoacán, Mexico, and I was suddenly overcome with the desire to (finally!) witness the migration spectacle with my own baby-blues.

As those dainty orange and black jewels flutter off north to the U.S. and Canada in early March (and return – 4 generations later – each November), I simply HAD to hop on a plane to Mexico City this past February. And OH MY – it was among the most remarkable sights I've ever witnessed! You can read about it all HERE
Projects & Passions
And here too – mostly for salving my own sanity and nailing down my many interests into some sort of PRI-OR-ITY – here I shall scribble my current gotta-do's and wanna-do's. Which presently include:
Teaching English: I've been teaching EFL off and on ever since I left my native land more than 6 years ago. And while I've loved all of my classroom teaching assignments (students of all ages and English levels in both Ho Chi Minh City and Dalat, Vietnam, as well as at several schools here in Cuenca, Ecuador), such formal teaching gigs tend to cramp my wanderlust style (i.e. continuous set terms with but a week's break between terms – how's a lass s'pose to explore new lands on THAT schedule?)

Furthermore, the pay scale here in Ecuador (even for folks like me with a CELTA, a Masters and years of EFL teaching experience) is woefully pathetic compared to the $22/hour I earned in Vietnam. Thus… I've now gone totally freelance, and only teach small private classes in my home. The good news is that with just 3 students (the max. I have room for in my tiny apartment), I can charge each student as little as $4 per hour (i.e. very affordable for most Ecuadorians) – and still make nearly twice what the local private English schools pay.

In short, it's a win-win for all, and with private classes, I can easily rearrange my teaching schedule should I want to skip off to some new far-away land.

¿Hablas español? Ever striving to add new vocabulary and hone my grammar (which is still pathetically limited to but 1.6 tenses with an occasional future progressive tossed in). I hired a private tutor for awhile, and took one intermediate level class, but I found that neither added significantly to my progress. Indeed, I've learned far more simply by avoiding perpetually hanging out with my fellow gringos, and instead speaking with locals every chance I get. After all – that's the beauty of living in a Spanish-speaking country like Ecuador: full immersion is right there for the taking.

New Passion: My "BUJO"! The cute nickname for my "Bullet Journal". It's a super simple ANALOG system of organizing your life. Supremely customizable, great fun, and amazingly handy for keeping (even) this dodderin' retired lass on her toes with events, appointments, my teaching schedule, tracking my Spanish practice, lists, collections and goals.

My big Sis would laugh (as teens, she was always making fun of me for my "lists"), but I must say, the fact that's it's ANALOG (i.e. not digital but rather, all recorded by h.a.n.d. with paper and pen) seems to be the ticket for me. BJ'ing is quite the rage these days, and you'll no doubt find many who make it more of an uber-artistic, calligraphy, fancy-pansy thing (e.g. try searching for "bullet journal" on Pinterest and you'll see what I mean.) But for me (much like my lifestyle in general) it's all about minimalism. Just enough structure to Get.The.Job.Done. So if you've tried (and failed) with a myriad of digital To Do systems, you might give the Bullet Journal a try.
And finally, after more than 3 years based here in my beloved Cuenca – there's still plenty to keep me perpetually fascinated. Ever so many little restaurants to try (some, little bigger than a broom closet!), I swear – if I try a different one every night for the next 10 years, I'll still have missed many.

And then there's the never-ending stream of festivals and religious traditions. We recently celebrated the annual week-long "Semana Santa", with processions and other religious activities.

This year, I again helped my Cuencano neighbor Olga cook up a humongous pot (enough to feed *80*!) of the 12 bean (signifying the 12 apostles) "fanesca" soup. And I finally made it to all 7 of the "Visitación de las Siete Iglesias" churches (easy to do here, with more than a dozen churches within walking distance of my front door), as well as taking part in the Good Friday candle-lit evening procession through the cobbled streets of El Centro, marking the 14 stations of the crucifiction. Plenty of pics of all – stay tuned for a new TL post soon.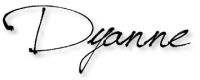 Get in Touch?
As always, if you have a question – shoot me a note from my contact page, or join me on social media:
Oh and, if you want to stay up-to-date on my every new word (and why wouldn't you?) 🙂 do subscribe below: