Peru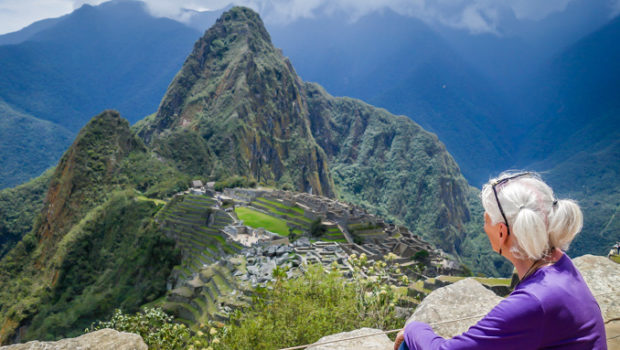 Published on January 12th, 2018
0
Machu Picchu Photos, Photos, Photos!
Previously, I pecked a 4,000 word tome with my best "…Tips for Your Machu Picchu Trip". But I of course have a boatload of pics still to share, so this TL post will be mot-light and photo-heavy.
That said, the total number of photos for my 11 day Peru trip originally numbered over a THOUSAND! But you'll be happy to know that I kindly edited them down, down, down… to less than 200 just for Machu Picchu, plus a handful of Aguas Calientes (i.e. the – profoundly touristy – gateway to Machu Picchu, and clearly not anything to write-home-about, much less photograph).
Furthermore, I sifted these 183 images down, down, down yet again to offer you but a digestible taste of some of my best shots.
First up – a collage of my fun Vistadome train ride from Cusco to Aguas Calientes (see my previous "9 Tips for Your Machu Picchu Trip" post for details on the various train options).

Click on any pic to enlarge the image and view a slideshow of ALL the pics on this page.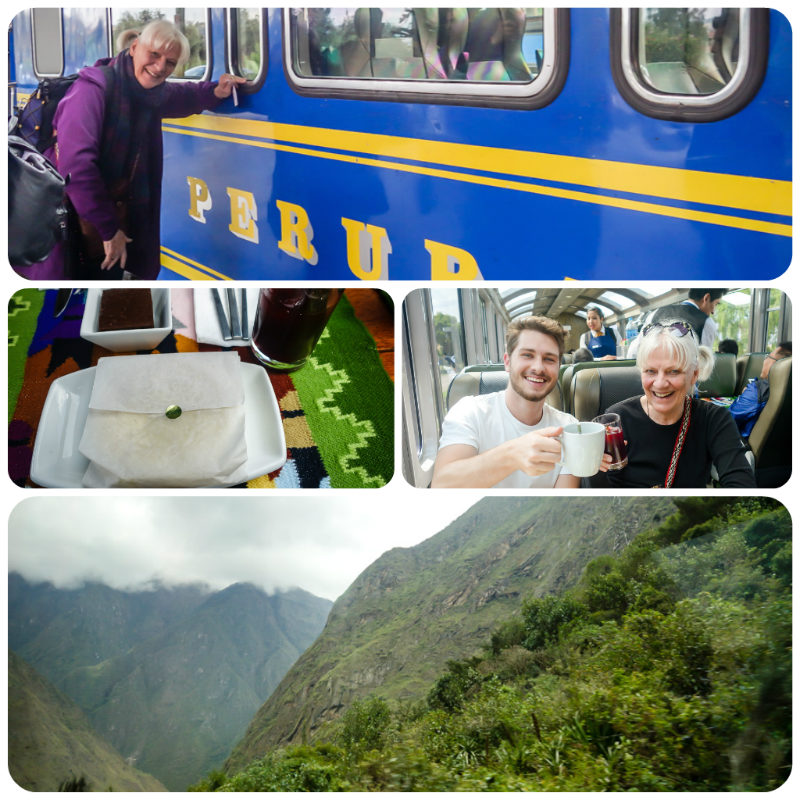 Plus another collage that pretty much sums up Aguas Calientes: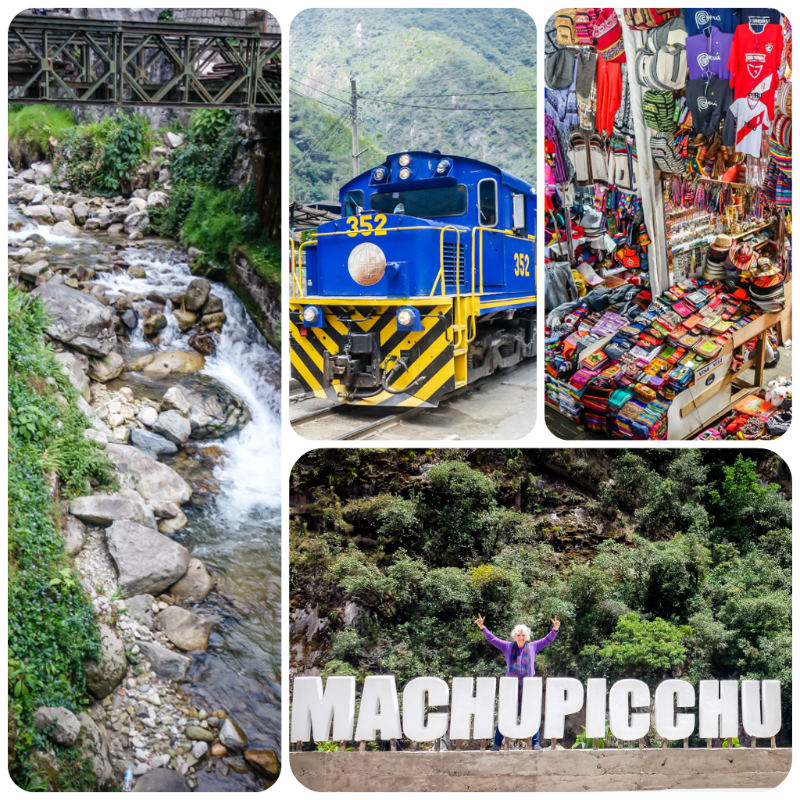 Then there was the pre-dawn skip to catch a bus up to the entrance to the Machu Picchu site (note, this pic snapped *after* I'd already inched my way in line for an hour):
And finally – a truly Woo-HOOO, once-in-a-lifetime moment!: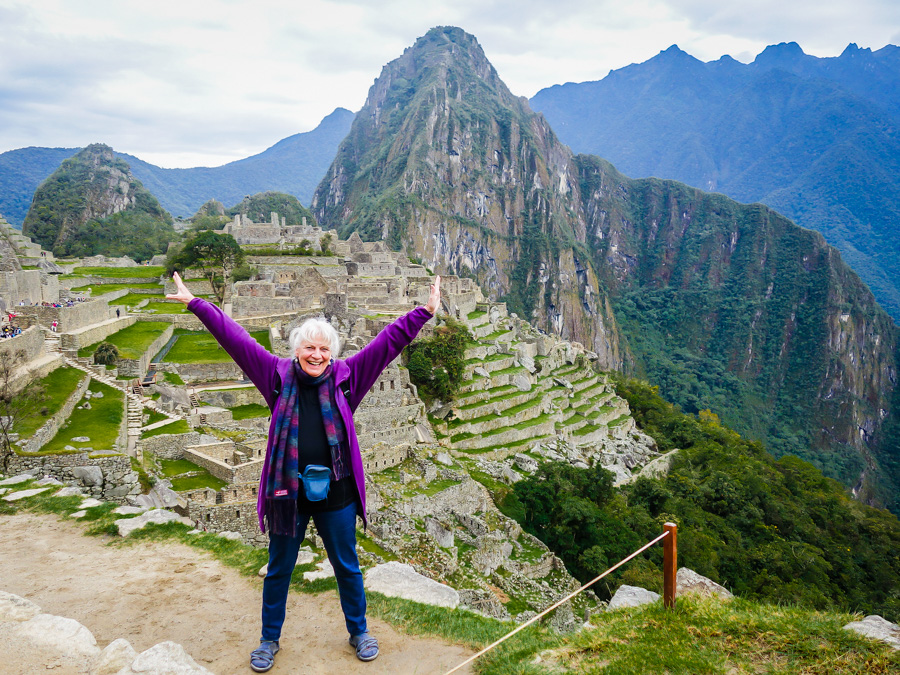 I also managed to snap a couple of pretty panoramic pics…

(don't forget – you can click to view enlargements)


Plus my requisite "The TravelnLass' Toes in Situ":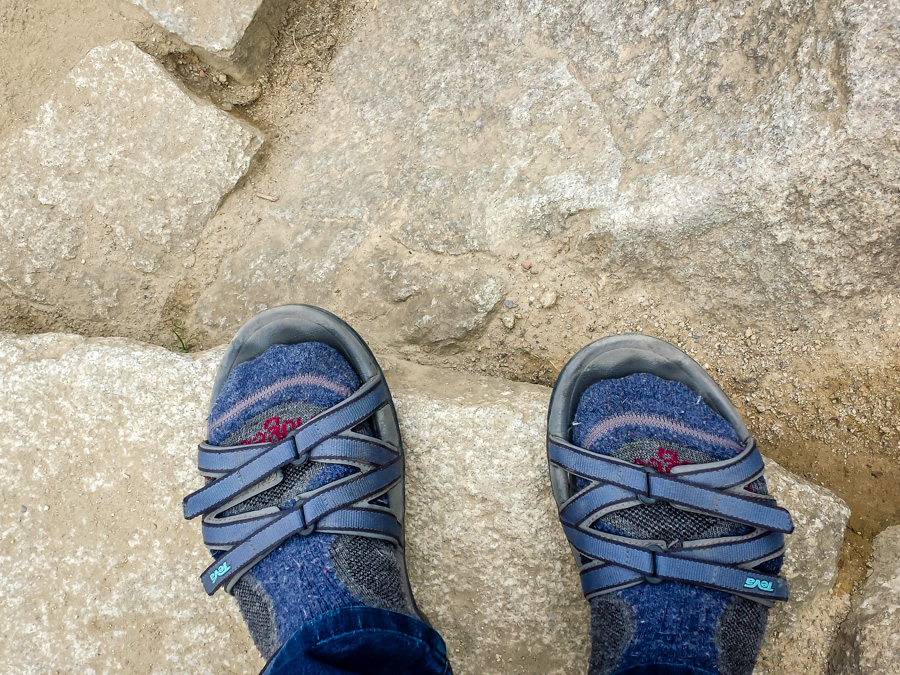 And finally, a slideshow of some of my best Machu Picchu pics:
Stay tuned – for yet another photo-heavy post of my adventures in Cusco and the Sacred Valley…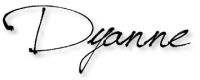 ---
Did you enjoy this post?
Then you might want to subscribe to my email list so you're sure to catch my next one.
(trust that I'll not clog your precious inbox – I generally only post but once a week.)