Peru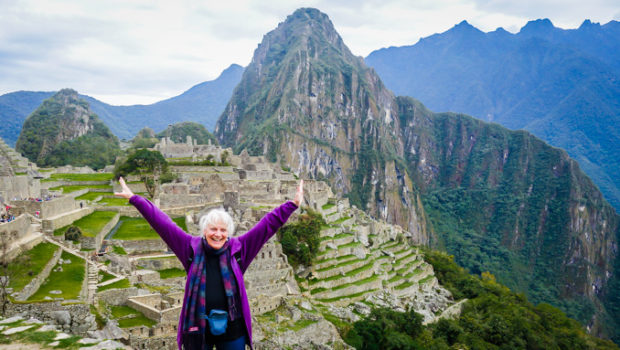 Published on January 1st, 2018
6
9 Tips for Your Machu Picchu Trip
To be sure – there's pleee-enty of fodder out there in the blog-O-sphere on "How to Visit Machu Picchu". And g-knows my own tales here on TravelnLass have never been heavy on details of the "how to", "how much" etc. of my adventures (though if you're headed for those luscious Galapagos Islands, then you really would be wise to read my "Cheap Galapagos? Yep, Youbetcha!" post).
Indeed, I freely admit that I'm not much of a "how to" kinda travel blogger. I do TONS of research for each of my trips of course. But while traveling I pay little attention to precisely each and every turn I make, how much I negotiated that collectivo to Pisac for (well o.k. 3 bucks), which restaurants I found fab vs. meh, etc. IOW, I (happily) research my brains out for weeks/months on end prior to my travels, and then pretty much toss most all those details to the wind the moment my plane lands on the tarmac. Indeed, I much prefer to "go with the flow" in my exploration of a new place, unhampered by any set itinerary and/or expectations.
But while I'm generally "not-big-on-the-details" here as I relate my TravelnLass tales, suffice – I recently was invited to lunch by a couple of gringa lasses here in Cuenca that are planning a trip to Peru come May. As I've been um, a little slow in pecking the details of my Machu Picchu experience, they were anxious to pick-my-brain on just how to best tackle the legendary Machu Picchu, along with tips for exploring Cusco and surrounds.
All of which is a long way of saying – likely many of you here too, might well appreciate a few specific pointers on what I did right (and one thing I'd do differently) in my recent quest to set my baby-blues on that magnificent Peruvian icon: Machu Picchu.
1. Grabbing the Cheapest Airfare
I have no significantly different tips for snagging a good airfare to Peru, than for any other corner of the Planet. Just a matter of: A. Start looking early; B. Search using an "incognito" window in your browser, and C. (most importantly) BE.FLEXIBLE.
IOW, if at all possible, be flexible in both your travel dates, as well as your flight schedule. Search via "month" or even "cheapest month" if you don't have a particular window when you HAVE to travel. And likewise, be a little flexible with the duration of your trip. Often, by extending your ideal trip length by a day or two (or likewise – either nipping off a day, else moving your entire trip window forward/backwards a day or a week), can often save you quite a bundle of dineros.
Also, look at both direct flights to your final destination as well as a flight schedule that allows you to spend a night or two en route. Often, by searching via "multiple cities", you can enjoy a peek at two destinations for the same or little more than flying directly to your main destination. Case in point: for my Machu Picchu trip, most all flights from Ecuador are routed through Lima. But instead of searching only for flights from Guayaquil to Cusco (the closest airport base for visiting Machu Picchu), I also checked out round trip fares to Cusco with a 2 night stop in Lima on the inbound or the outbound. Happily, I found one for just $311 round trip – less than the lowest direct GYE-CUZ fare!
And while few of us are keen on hanging out in airports for hours on end, do bear two things in mind: 1. never schedule an international flight with less than a *3 hour* connection, and 2. even for a domestic connection, ideally allow no less that 1.5 – 2 hours between flights. Let me put it this way: more often than not planes.are.late. and many airports are.HUGE. (thus requiring a race down looong corridors to your distant connecting gate and/or hopping on a shuttle to some far-off terminal). In short, risking a heart attack whilst scrambling to catch your onward flight (or worse, missing it completely) is no way to start off an otherwise splendid new adventure.
I should also add – personally I have no problem with longish layovers when I travel. Often I can save some serious bucks by opting for a longer layover between flights – and it needn't be unpleasant at all. Just a matter of planning ahead, reading my Kindle, chatting with a fellow traveler over coffee, and/or enjoying a fantastic dinner at my destination with the rubles I saved!
Of course if dineros are no object for you, then feel free to disregard my advice above. Book the most direct flight (still, allowing for those minimum connection times I noted above of course) – heck opt for first-class if comfort is your priority. But for me – I try to save wherever I can as each and every dollar saved – means I can travel to that many more new countries!
2. Machu Picchu Overland Transport
But let's get specific here on my recent trip primarily to finally set eyes on Machu Picchu. My original "Plan" ("Prepping for Peru") proved quite good. While some might opt to hike their way into the MP site via the famous "Inca Trail", the word on the street (i.e. my preliminary research) was that this dodderin' lass with a fickle knee might not do so well – especially on Day 2 which was unanimously labeled "steep" and "tough" by travelers far younger than moi. Thus, your only other choice for getting to Machu Picchu is via train. But the good news is, click-clacking your way to Aguas Calientes (the small – profoundly touristy – town at the base of Machu Picchu) is purely delightful.
There are two train companies that service Aguas Calientes (PeruRail and IncaRail) and 3 classes of service to choose from. Again, unless your travel piggy bank is extremely chubby (to the tune of $500 one-way vs. ~$90) I'd steer clear of the luxury class "Hiram Bingham" (named after the lad who rediscovered Machu Picchu back in 1911), and consider either the "Expedition" or the Vistadome" class. I opted for the latter on my trip to Machu Picchu from Cusco (actually from the – remarkably beautiful – train station in Poroy, a 20 min. taxi from central Cusco) as it has larger windows that extend to the ceiling of the carriage. That turned out to be important as – the route up through the mountains is both scenic and narrow. The surrounding landscape so lofty, the high windows proved very advantageous. The difference in price between the Vistadome vs. Expedition class is ~$40 for the 3.5 hour trip, and you also get a nice little box lunch as you wend your way through the Peruvian countryside to Aguas Calientes.
In any case, do bear in mind that nearly 5,000 folks a day visit Machu Picchu during high season (from May to October). Indeed, close to 1 million people visit the iconic hillock annually (and most of those get there and back via train). Thus, um… I strongly recommend that you book your round trip train tickets online in advance.
EXTRA (muy importante) TIP!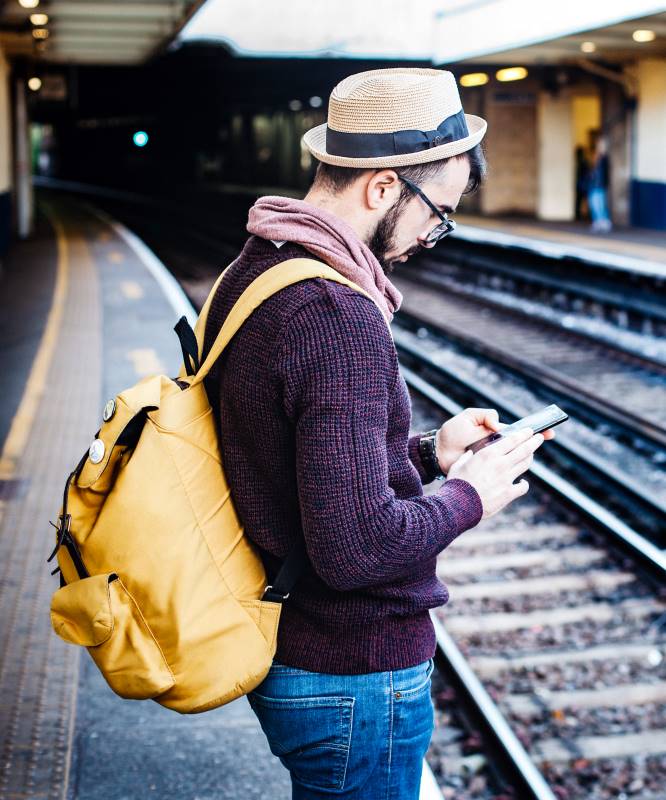 After publishing these "9 Tips", it occurs to me that I neglected to mention/stress that there is a rather severe baggage limit on the trains to/from Machu Picchu. Though I *ever* travel with carry-on baggage only (but a small rollie and a rucksack – no matter if I'm traveling for a week or a month) – even that exceeds the diminutive limit of just *5 kgs* (~ 11 pounds) for the trains to Aguas Calientes.
Thus, do store your main luggage at your hotel in Cusco, and pack a separate small rucksack with p.j's and a change of clothes for your overnight excursion to Machu Picchu. Indeed, I also recommend packing another small bag to stash your p.j's etc. at your hotel in Aguas Calientes, and use your rucksack for day trip essentials (lunch, water, camera, etc.) when you head up to Machu Picchu. You'll necessarily need to check out of your AC hotel, but most will store your excess overnight things for the day, and you can retrieve them before hopping back on the train for your trip back to Cusco (or on to Ollyantetambo).
3. One Thing I'd Do Differently
Now there are two options for getting by train either to or from Aguas Calientes: 1. as mentioned above from Cusco (Poroy), or 2. alternately from Ollantaytambo (i.e. the base for visiting the Sacred Valley)*.
*btw, it took me no less than a full month to figure out how to pronounce "Ollantaytambo" correctly. It's quite the mouthful, but actually easily pronounced: "oh-yan-tay-tombo". You're welcome. Now go forth and mutter all five syllables near and far with smug confidence. 🙂
As I favored taking a peek at some of the sights around the Sacred Valley, I opted to take the train from Cusco to Aguas Calientes, spend the night, get up um… before dawn the next morning to catch a bus up to Machu Picchu (please see Tip #6), and – after gawking to my heart's content at the wonder of MP – hop on a train to Ollantaytambo (~2 hrs). That way, I figured I could spend the night in Ollantaytambo, and the next day visit the ruins there, and make my way back to Cusco via collectivo stopping at the salt flats at Maras, etc. along the way.
WRONG.
Not only is the town of Ollantaytambo itself, a tad less than something to write-home-about, but (as I learned later in crystal-clear hindsight)… While there are TONS of cheapo tours originating in Cusco (just 30 bucks for a full day round-trip run to Ollantaytambo with stops at most all the sites – Pisac, Moray, Maras, etc. along the way) – alas the reverse is not the case. No such tours exist from Ollantaytambo, and the only alternative is to hire a (much pricier) taxi to take you back to Cusco. Luckily I chanced upon a couple of lasses at breakfast at my Ollantaytambo hotel that had already arranged for a $65 taxi to take them back to Cusco with stops along the way. Split three ways, the cost was only $22 for each of us.
Do bear in mind however, that neither the $65 taxi, nor the $30 tours out of Cusco include any entry fees for the sites they take you too. These are fairly pricey and can add up. But you can choose to buy a "BTC" touristo ticket (several to choose from ranging in price from $25 – $40 depending on the number of sites included). Purchasing such is probably a good idea for most folks who aim to visit a lot of museums and ruins around the Cusco/Sacred Valley area. But for me, I was really only fixed (and adamantly so) on seeing those salt pools at Maras. Happily, I got lucky, as Maras was the only place we stopped where you could buy a single entry ticket for just 10 soles (~$3) – yay!
So what exactly would I have done differently? Heading to Ollyantaytambo after visiting Machu Picchu turned out fine for me in the end. But were I to visit MP again, I'd likely just buy a round-trip train ticket from Cusco (Poroy station) to Aguas Calientes, and then do one of the many $30 day tours of the Sacred Valley from Cusco on a separate day.
4. Morning vs. Afternoon Machu Picchu Entry Ticket?
If you're planning a trip to Machu Picchu, then you probably already know that the regs for exploring the site have changed significantly in the past 6 months. And though some of the new regs (e.g. *required* guides) have yet to be enforced, one of the new regs issued last July (2017) is definitely now in full force: you MUST choose either a Morning, or an Afternoon entry ticket (1er Torno vs. 2do Turno)
Though there are pros and cons to each, I opted for a morning entry for primarily two reasons: 1. While Machu Picchu can often be wrapped in clouds in the morning, to me such clouds wisping around the peaks only adds to the allure and actually makes for better photographs than full mid-day sun. And 2. I feared that by afternoon, the day-trippers and tour groups would descend in earnest. Thus getting an early start would be (hopefully) a tad more tranquil with fewer selfie-sticks to wade through.
And my latter hunch proved most definitely RIGHT!
Suffice, I arrived at the MP entry gate at 7am, enjoyed a guided tour til about 10am, exited the park for a potty-break (note: there are NO facilities for such inside the MP site itself), had a bite to eat (note: there is likewise NO food whatsoever – neither inside nor outside the entry gate – so I was thankful that I'd thought to bring a nice assortment of salami, cheese, and fruit for lunch), and headed back into the site around 11-ish – at which point…
The HERD HAD ARRIVED! Droves of tourists clamoring over verily every square inch of Machu Picchu. My personal favorite: the packs of (30+) school kids scampering wildly up and down MP's ancient steps – fun.

Stray fun anecdote: Even amid the scramble of tourists and selfie sticks, I enjoyed a most special bit of serendipity. As I traipsed up yet another level of MP's many staircases, I turned the bend just in time to see a young couple ahead of me – he on bended-knee with ring-in-hand – PROPOSING to his love there in view of the magnificence of Machu Picchu!
YMMV of course, but in any case, I was mighty glad I'd opted for a morning MP entry ticket. Also, as I said for the train tickets – likewise I strongly recommend that you purchase your Machu Picchu entry ticket in advance. And don't be fooled – with a mild tolerance for a little Spanish you can easily do it online at the official MP government site (as I did, for just 153 soles, ~$46) slicing $24 off the price that a zillion third party sites charge.
5. Speaking of Guides…
While a guide at Machu Picchu wasn't (yet?) required when I was there last October, it's easy to pick one up at the entrance and I highly recommend it. The site of Machu Picchu is vast, and a guide can provide details and a fascinating perspective of it all. When I arrived at the entrance at 7am, there were plenty of guides gathering groups in all languages. I quickly hooked up with a vivacious Peruvian woman that spoke excellent English, and we soon had a fine little group of 6 for a 2.5 hr. tour at just $10 each.
6. Catching the First Bus Up to Machu Picchu
Yeah right. Like most every other traveler headed to this legendary icon, I wanted to (hopefully) avoid the crush of tourists and be on the very first (5:30 am) bus headed out for the 25 minute drive up to the entrance to Machu Picchu. As noted above, I'd opted for a morning entry ticket so I went to bed early and set my alarm for pre-dawn-O-Clock.
I opened my eyes at 4:15, and swiftly skipped on down the short way to where the buses load in Aguas Calientes (btw, I bought my bus ticket in AC the night before: $24 round trip). I figured if I arrived at the bus stop before 5am, I'd have no trouble getting on one of the first buses departing for Machu Picchu. Um… not. As I neared the bus stop at 4:45am – a stream of folks were already tightly lined up along the cobbled street AS FAR AS THE EYE COULD SEE!!!
Three words: GET.THERE.EARLY
Then again, there were a gazillion buses (I saw at least 33 with consecutive numbers on them) that continually make the run from 5:30am onward. And though it took me a bit of time to wend my way to the end of the line at 4:45, once in line things moved quite efficiently and I only had to wait an hour or so to board a bus.
Still… I can only repeat: get there early, and expect a looooong line.
7. Breathtaking Heights
A.k.a. Potential Altitude Adjustment. First of all, there is absolutely no way to predict who will have a difficult adjustment to higher altitudes. Even the most fit athlete can be gutted at 7,000 feet, while your grandmother might not feel any ill-effect at all. If you're coming from 8,000+ feet to begin with (as I was), Cusco's 11,000+ feet would likely be no problem (leastwise I felt no ill-effect whatsoever – even though it DID take me several weeks to fully catch my breath when I first arrived in Cuenca from Vietnam). So if you're planning a trip to Machu Picchu directly from sea level – you might want to allow a few extra days to acclimatize to the elevation.
Note too, that both Aguas Calientes and Machu Picchu itself are a lot LOWER than Cusco (~6,700 and 8,000 feet respectively vs. 11,000+ in Cusco), so some may find it better to fly into Cusco and immediately head to Machu Picchu. Else head to Ollantaytambo for a few days at 9,000 ft. to explore the Sacred Valley while acclimatizing. After, you can take the train down to Machu Picchu, then return to Cusco with a bit of altitude acclimatization under your belt. All that said however, most folks have little problem even in Cusco, save for needing to take it easy, drink lots of water, etc. the first few days. There's also plenty of places that sell cans of oxygen if need be.
8. My (10 night) Itinerary
Clearly we each have our druthers when it comes to cobbling together an itinerary for exploring any given new corner of the globe. No doubt there's LOTS more to explore in Peru, but as I live so close (in neighboring Ecuador), I will certainly be making another journey there (to see those Nasca Lines, Lake Titicaca, etc) – likely combined with a dash into Bolivia to gaze at those wondrous salt flats. But for this, my first Peruvian foray, my 11 day itinerary (primarily to gawk at Machu Picchu) proved perfect. My brief drop into Lima en route solely to discover what a $200 lunch at one of the World's best restaurants was like proved amazing, and my fabulous Barranco street art tour was just frosting on the cake.
That left 8 nights for Cusco/Machu Picchu, and again – for me (as Goldilocks would say) that was "Just right". I spent 4 nights in Cusco before heading to an overnight in Aguas Calientes by train (you *definitely* need to overnight so as to get ahead of the day-tripper herds at Machu Picchu – see my remarks in #4 above), followed by another single night in Ollyantaytambo (which, in retrospect I'd better have spent returning directly to Cusco – see #3 above). And finally I ended my trip with 2 more nights in Cusco.
A total of six nights in Cusco was perfect for me to see all I wanted to see. I did a DIY day trip (via $3 collectivo) to Pisac, (bonus tip: do your souvenir shopping at the huge Pisac market, much cheaper than in Cusco, especially if you bargain), and otherwise just enjoyed wandering the streets of Cusco as is my preferred wont in every place I visit.
Among my favorite memories: popping into the Museo Maximo Laura textile gallery (free, and not.to.be.missed!); enjoying an after dark fútbol game telecast whilst dining on a balcony overlooking the twinkly magic of the Plaza Mayor; sampling Peru's version of "cuy" (guinea pig, vs. Ecuador's version) as well as "anticuchos de corazón" (Google it – lol, likely not everybody's cuppa tea); and one morning I did a (3.5 hr.) free walking tour that was most comprehensive and interesting (several to choose from – do tip your guide well).
Oh, and perhaps the sweetest bit of serendipity: do be sure to visit the (large!) main Cusco Mercado Central de San Pedro – it's chock full of all manner of local eats, fresh produce, and cheap souvenirs (including… a most gruesome desiccated llama fetus or three hanging from the rafters!)
BUT – the very BEST was actually just outside of the market. Luckily I happened to approach the market from the SOUTH (Calle "Trinitaris", I believe, just around the corner from my Cusco hotel) and stumbled upon a full street of Peruvian lasses selling a bounty of medicinal flowers, herbs etc. Ever so enchantingly picturesque – though quick to add, they're (understandably) not too keen on posing for gringo photographs, so do be discreet. Go in the morning as they pack up their wares by noon, I think.
9. And finally… The Tab
As noted above, I generally approach all my travels with a heavy dose of free-spirit and zero expectations – much preferring to "play it by ear" as far as my daily activities go. My one exception to this approach is tracking my spending as I skip along. Given that I'm (both necessarily and by emphatic *choice*) a budget traveler (i.e. I much prefer traveling low-to-the-ground over staying in luxury hotels etc. as the latter invariably isolates you from – imo, experiencing the authentic local culture which, um… is why I travel to ever new lands to begin with!)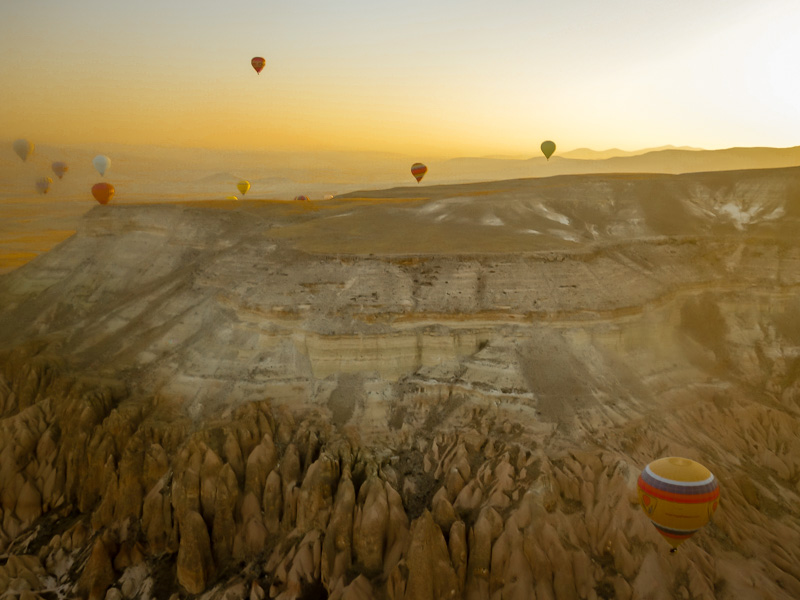 ANYWAY, the point is, while I'm not above splurging when a "once-in-a-lifetime" opportunity falls into my lap (e.g. here, and here, oh and… there was that magical balloon ride above the fairy-tale landscape at Cappadocia, Turkey…), I generally try to stick to a semblance of a budget wherever I roam. To me, every dollar saved eventually adds up to – why another air ticket to yet another new country, of course!
Thus I DO keep track of most every penny I spend as I skip from place to place. But that's easy to do with the array of handy trip expense apps out there these days. My own favorite digital budget travel app is pretty simple (handtrip) – just a matter of setting up categories and handtrip kindly allows me to input expenses as I go along – in (and this is the important part) – in both u$d, as well as calculating Peruvian soles exchanges on the fly.
Of course YMM well V, but thanks to my handy little "handtrip" here's a quick snapshot of most every penny I spent:
Note: I've necessarily factored out my over-the-top, 17 course $200 lunch at Central in Lima (um, yeah – that would be the perfect example of a s-p-l-u-r-g-e). Clearly not something you/most need budget for (though I can *highly* recommend it!)
Total Trip Costs (11 Days/10 Nights) Lima, Cusco and Machu Picchu – Door to Door: $1,163
Deducting my round trip air of $311, my land costs (incl. travel insurance) totaled: $852
Land Transport (e.g. taxis, trains, colectivos): $301
– Clearly the rt. train to Aguas Calientes is a big chunk of any Machu Picchu quest (unless you hike in independently). But it bears notice here that the myriad of airport transfers, taxis, buses, etc. can swiftly add up, and I believe we often fail to budget enough for them.
Hotel (all private rooms with a mix of shared/private bath): $186
– No doubt some would choose fancier digs, but all mine were quiet, very conveniently located, clean and comfy. Likewise, no doubt you could go even cheaper sharing a room or opting for a dorm.
Food: $122
– lol, among my favorite memories: Eating a 17 course $200 lunch in Lima one day, followed by a *5 soles* dinner (~$1.50) at a little hole-in-the-wall around the corner from my hotel in Cusco the next night. Now I ask ya – am I an adaptable traveler or what? 😀
Admissions/Tours: $98
$46 Machu Picchu entry, $25 fabulous Lima Street Art Tour, plus a few stray site entries.
Souvenirs: $75
– I'm astounded that I spent that much on Peruvian pretties (including my usual souvenir suspects: 2 purses, 2 scarves, a fabulous hand-embroidered bracelet, and my beloved 3 pillow covers). That said, I could well have spent oh so much more on the beautiful alpaca woolens, etc. – at inflated tourist prices all over Cusco.
Travel Insurance: $50
– Cuz ya never know…
Miscellany: $20
– stray baños, sun hat, cheapo raincoat (never needed, but still…), photo donation, etc.

---
Whew! Nearly 4,000 mots pecked here!
Hopefully you'll find these tips helpful when (not "IF") you too, head to one of the globe's most amazing ancient icons.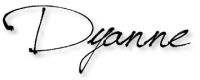 P.S. New here and curious who I am? Check my bio to learn more!   Better yet, subscribe to my email list (so you never miss a single post) and get a pdf of my 30+ Best Travel Tips (trust me, at least one is sure to be a revelation).