Peru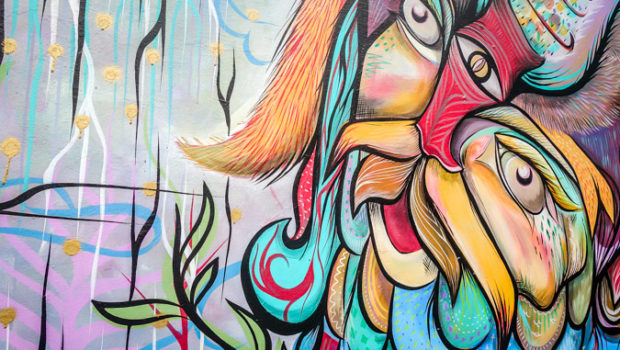 Published on December 1st, 2017
4
Lima's Magical Barranco Street Art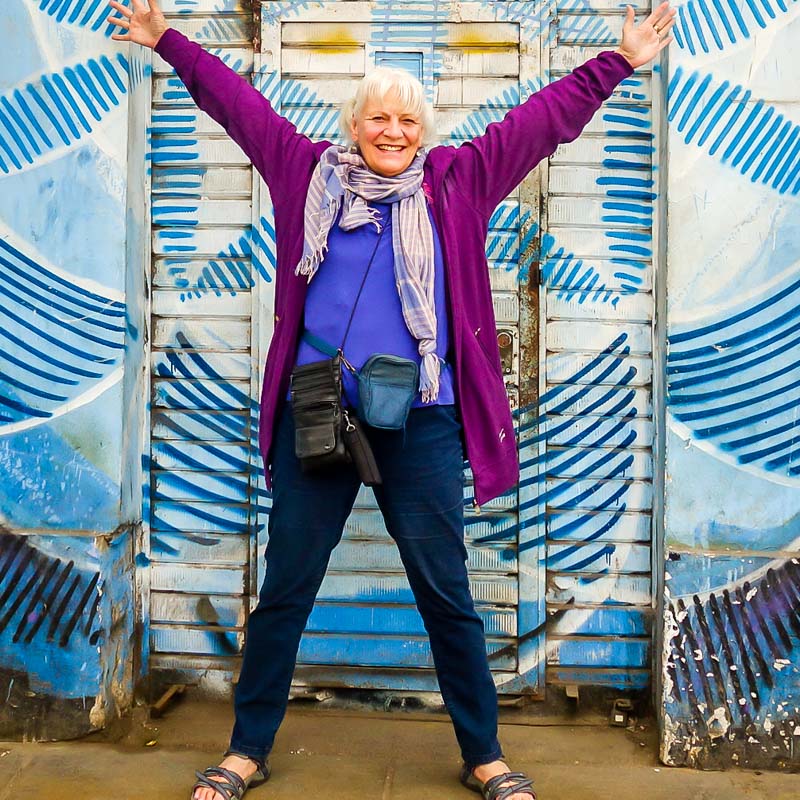 Lima is known for its street art, and the bohemian Barranco district has the most colorful streets in the entire capital. Situated adjacent to Miraflores (where both Central restaurant and my Lima hotel were located) I initially thought I'd just wander over there on foot (a couple miles along the malecon) and have a look around, but…
Given that my time in Lima was so limited (beyond my 4 hour Central lunch, just a single evening, and a tight morning before my flight to Cusco), at the last minute, I stumbled across a Barranco Street Art tour offered by Tailored Tours Peru for just $25. Even more fortunate – they were able to fit a short private tour into my last morning in Lima.
Note: I seldom do "tours" in my travels (and would think looong and hard about opting for even a short, multi-day tour – far too structured/crowded for this diehard DIY Indy lass). Nonetheless, selective day tours can prove just the ticket in a new foreign land especially if you're strapped for time (perfect example: my utterly decadent foodie tour in Mexico City last year)
But before we get to the amazing neighborhood art on my tour of Barranco, Peru, I must say – my beloved adopted home here in Cuenca, Ecuador is surely no slouch when it comes to street art. Indeed, while researching this post, I found no less than *60* images of Cuenca street art right here on my computer – pics that I've collected over the near 4 years since I arrived.

(Click on any pic to enlarge the image and initiate a slideshow)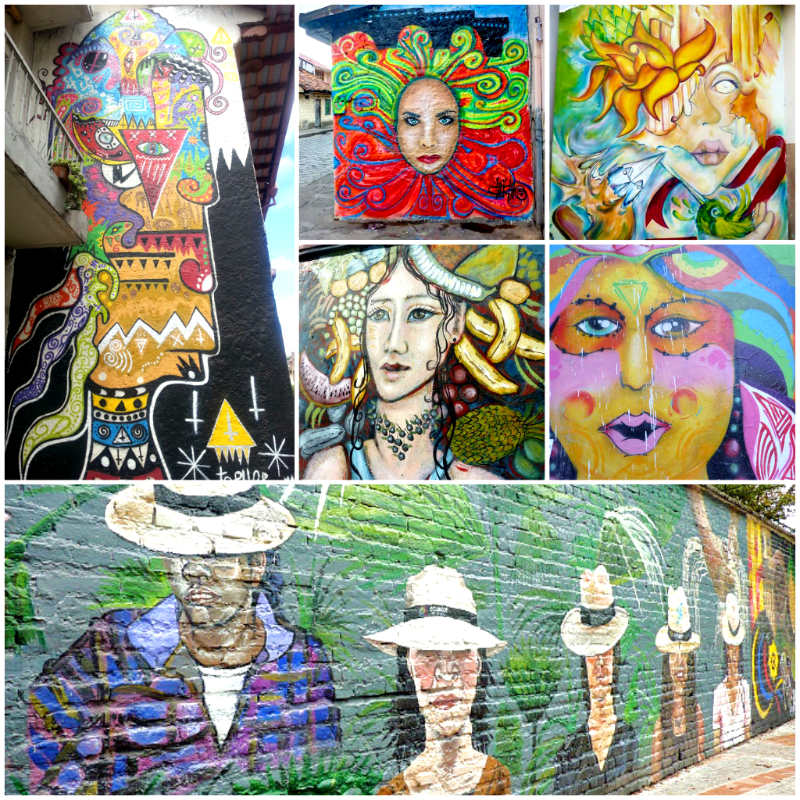 Thus I've now adopted a keen interest in street art of all flavors wherever I roam. And I must say – Barranco's neighborhood art proved especially impressive. Many of the artists are rising stars in the international art world, with their works displayed prominently (often many stories high) in cities all over the globe.
And while the art I enjoyed on my final morning in Lima was truly magnificent, my appreciation of it was greatly enhanced by my Tailored Tours Peru guide, Brenda. An expert in the Lima art scene, she personally knows many of the most eminent street artists. Indeed, this charismatic lass is so well-versed in the history and idiosyncrasies of each and every artist – she's pretty much a walking Wikipedia on the fascinating details behind each of the wondrous urban paintings we visited.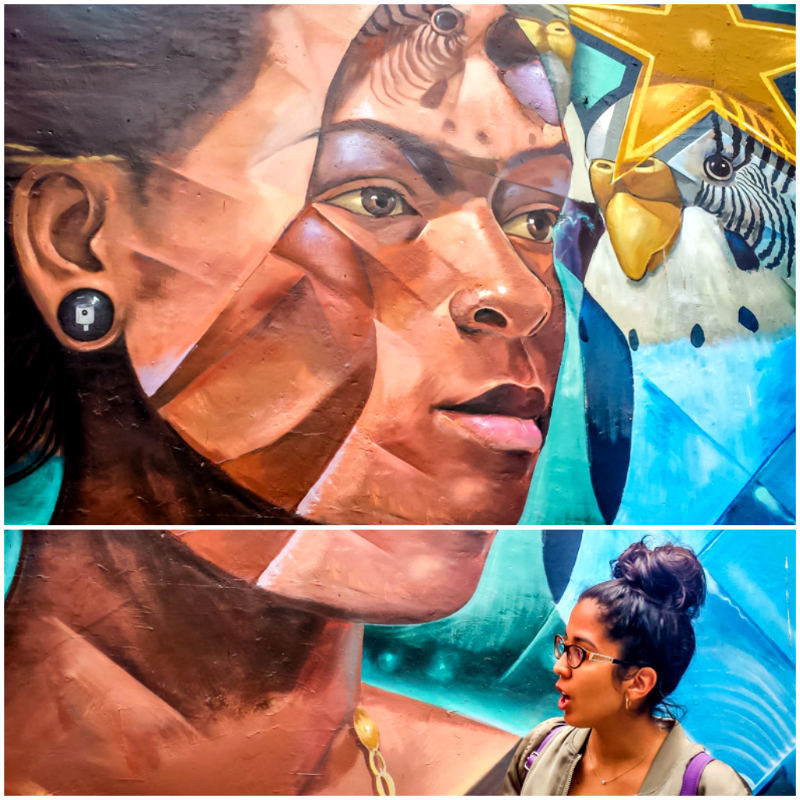 But even more so than that – as it was just the two of us – Brenda is so upbeat and fun, skipping to mural after colorful mural with her was like wandering the streets of Lima with a long-time girlfriend! My only regret is that I had an (ever impatient!) silver cigar-tube waiting to fly me to Cusco that afternoon, so our tour was necessarily a bit more rushed than either of us would have liked. Indeed, as it was – rushing by taxi back to Miraflores to pick up my rollie after the tour, I missed my pre-arranged airport transfer, and had to instead grab a (far more pricey) taxi to the airport!
Nonetheless, the tour was well worth it. And at the end of our wander around the back streets of Barranco (at the "Puente de los Suspiros" – the Bridge of Sighs) we both managed to honor the bridge's long tradition: each holding our breath, we made a wish – and raced across the bridge without breathing!

"They erased one, we will paint a thousand."
First, a bit of history.
For years, the street art in Barranco was humming along nicely, if not notably, when it hit a most dreadful snag. One day in March of 2015 a terrible travesty took place. Fearing that the murals didn't match Lima's Historic Center character and could eventually lead to removal of its UNESCO World Heritage Site designation, the new mayor of Lima ordered the city's street art to be painted over in bright yellow paint (coincidentally… the brand color of his political party). In a single night 60 murals were destroyed!
Needless to say, many Lima street artists were outraged and they decided to take action. (um, note to pompous, self-serving authority figures: don't mess with scrappy street kids, especially artistic ones.) They formed a collective to replace Lima's lost murals and held a Muraliza el Barrio Festival with a motto of "They erased one, we will paint a thousand." Furthermore, a few months later the local government of Barranco announced a contest called "Las Paredes Hablan" (The Walls Speak) and designated fifteen walls in different areas of the district to be painted by the winners.
In short? Happily, Barranco is now chock-full of street art at every turn – on the facades of bars, museums, cultural centers, and bridges. On trendy boutiques and cafes, humble tire shops, down quiet, leafy backstreets – even enlivening the otherwise dreary gray of parking lots.
But enough banter by yours truly – onward to what you really came here to see: a sample of the wondrous assortment of street art I skipped past on my final morning in the Barranco neighborhood of Lima, Peru.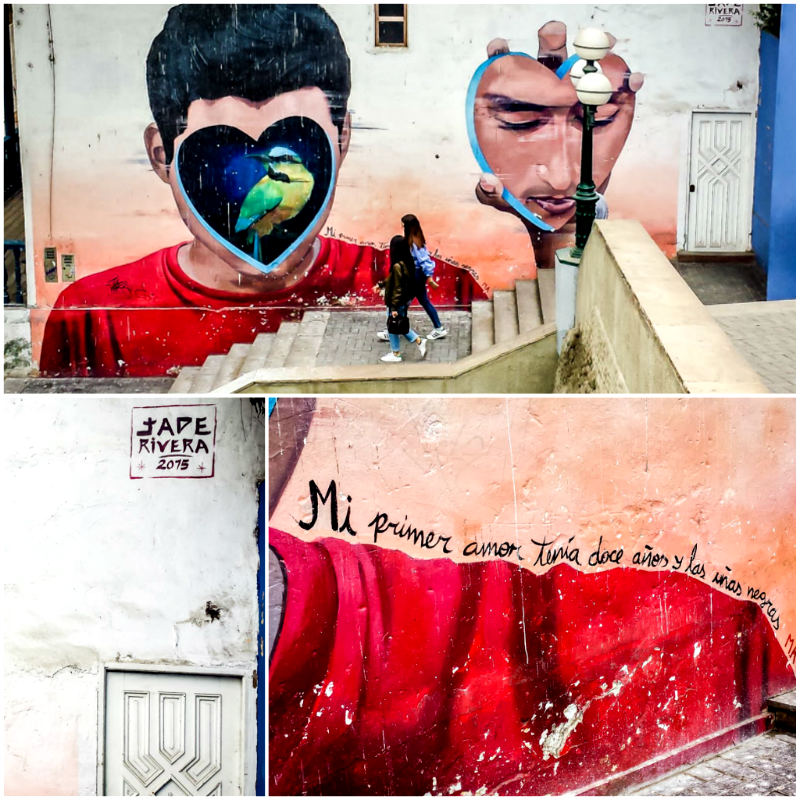 "The Home Of Sigh" by Jade Rivera. Situated near the Bridge Of Sighs, one of the main tourist sights in Barranco. Note the inscription in the lower right corner "Mi primer amor tenía doce años y las uñas negras" ("My first love was 12 years old and had dirty fingernails.") The mural symbolizes the love in the neighborhood.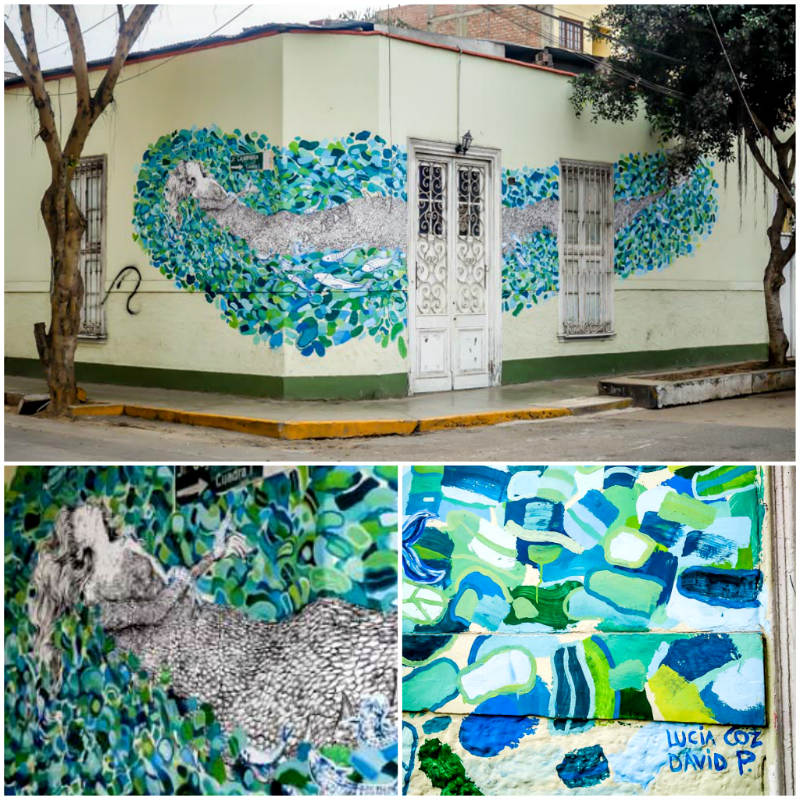 This one is simply signed "Lucia Coz" and "David P." and I couldn't find anything about them via Google. Note especially how the upper full pic of the entire corner – the two (likewise) leafy trees seem to frame the mural.


Oh so vividly colored! For more Faniart – @faniartperu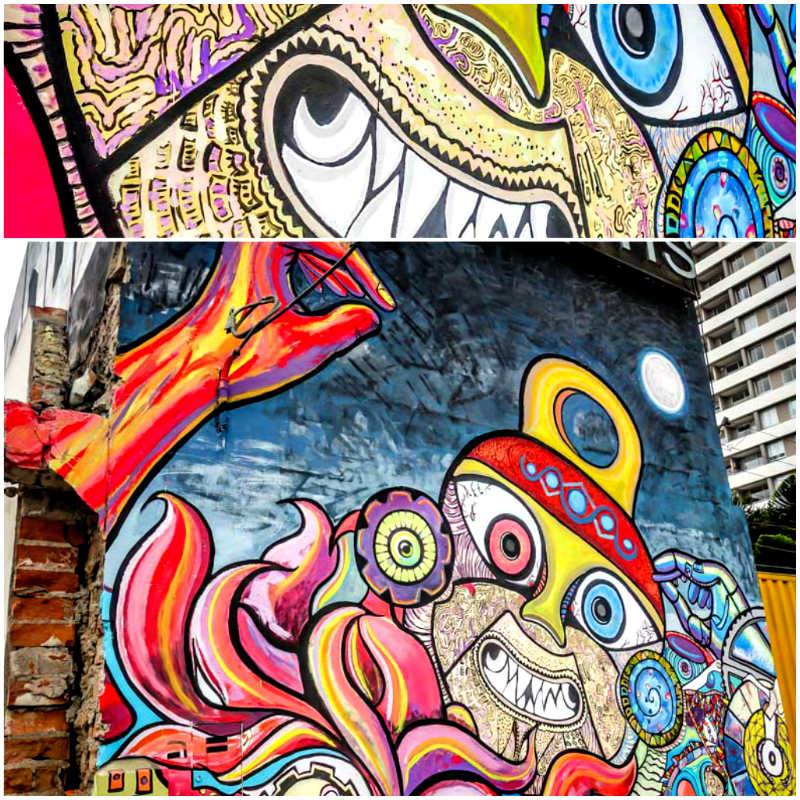 Artists: Edith Sachs Art students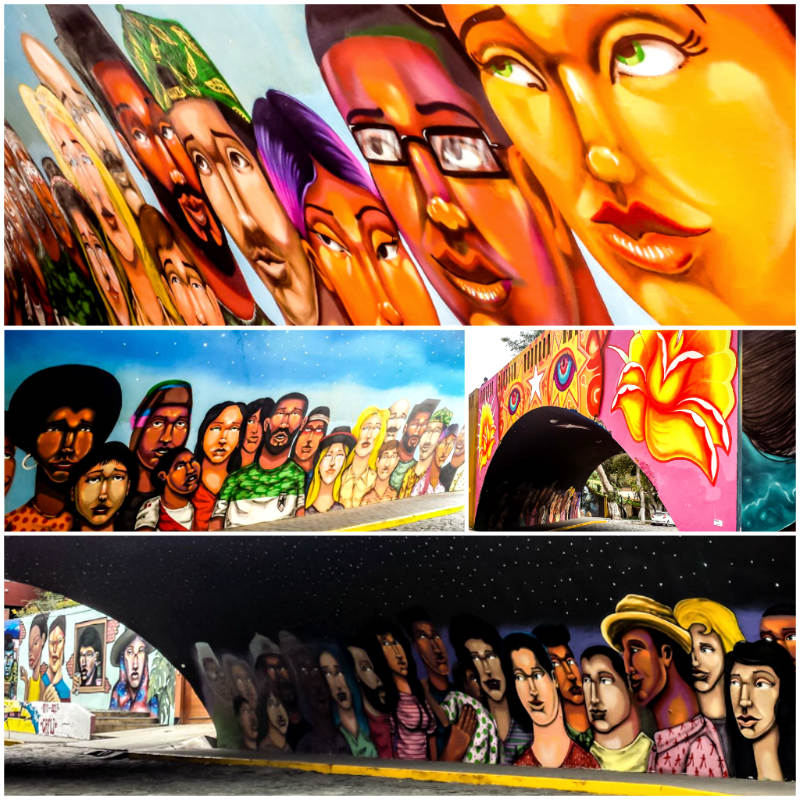 Artists: Entes and Ruta Mare Collective

And below we have an especially fun one with mirrors by the artist "NAF"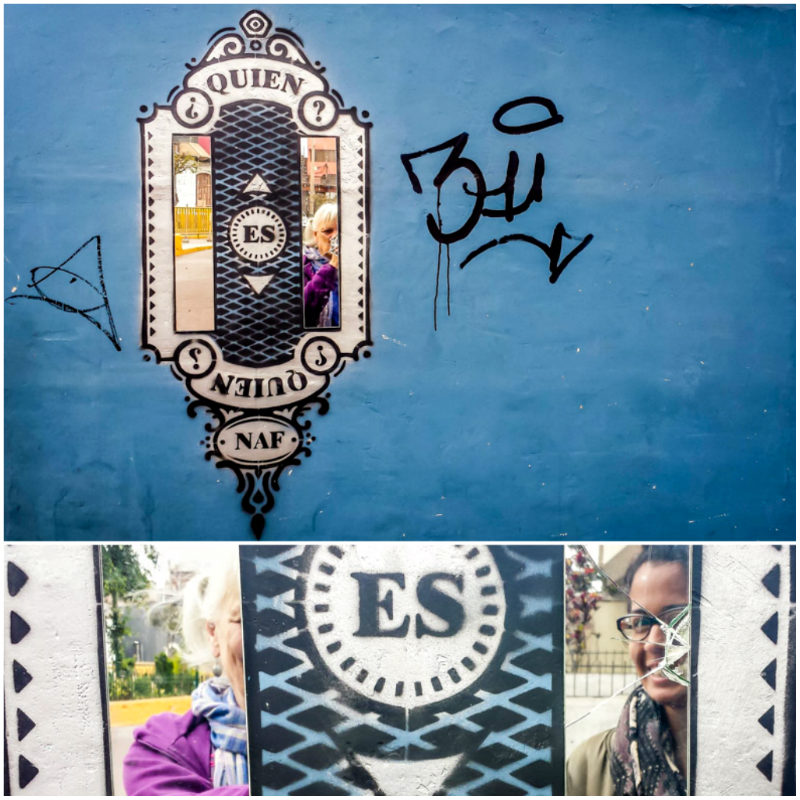 NAF often creates interactive street art with mirrors asking questions like this one asking "¿QUIEN?" (WHO?)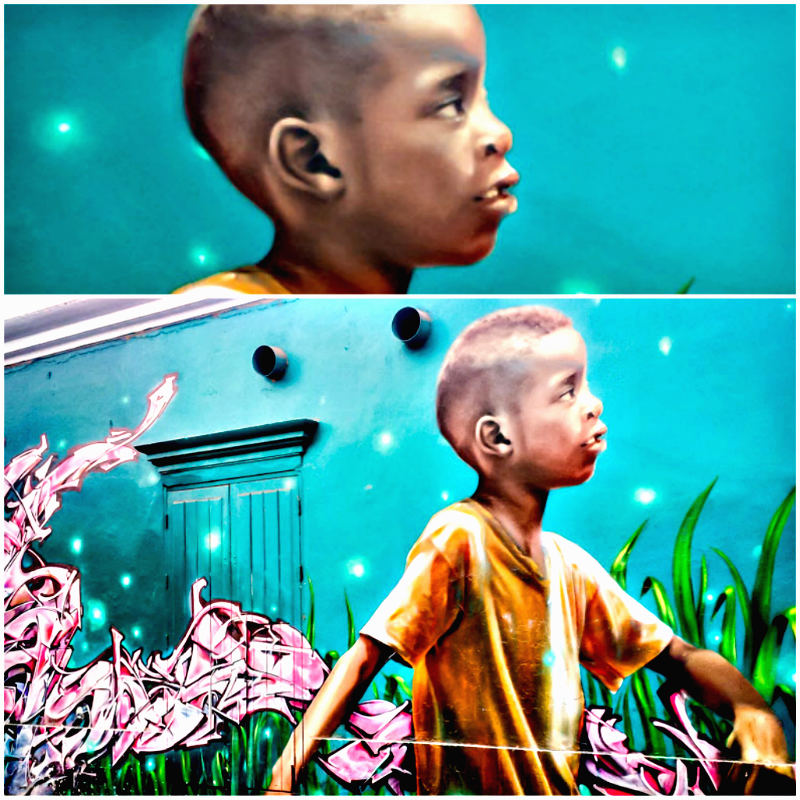 Amazing realism. Artist: Hadok + Sef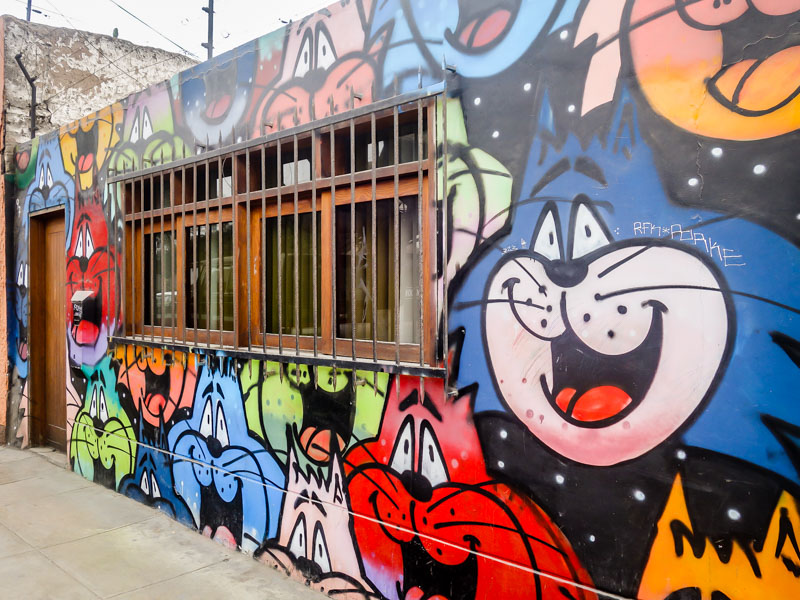 Artist: Lima Love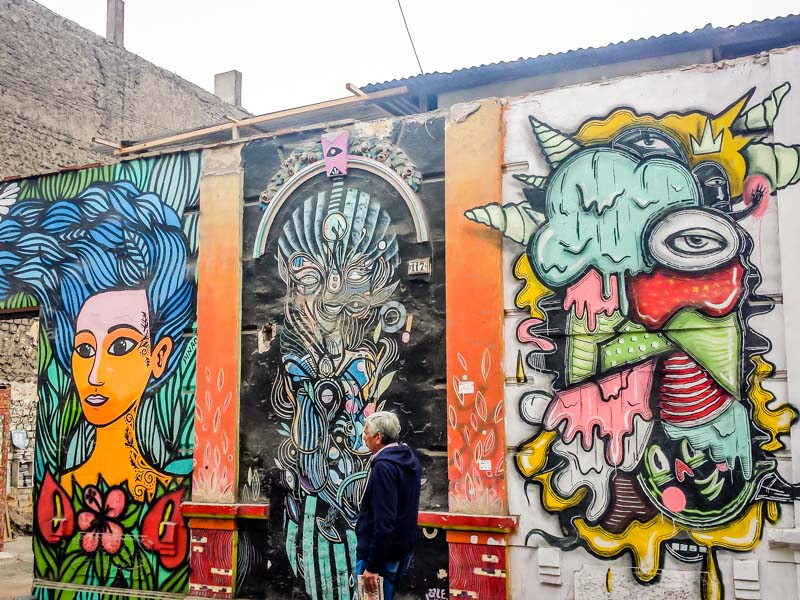 Artists L to R: PINAO, Al Wendorff, MUCHO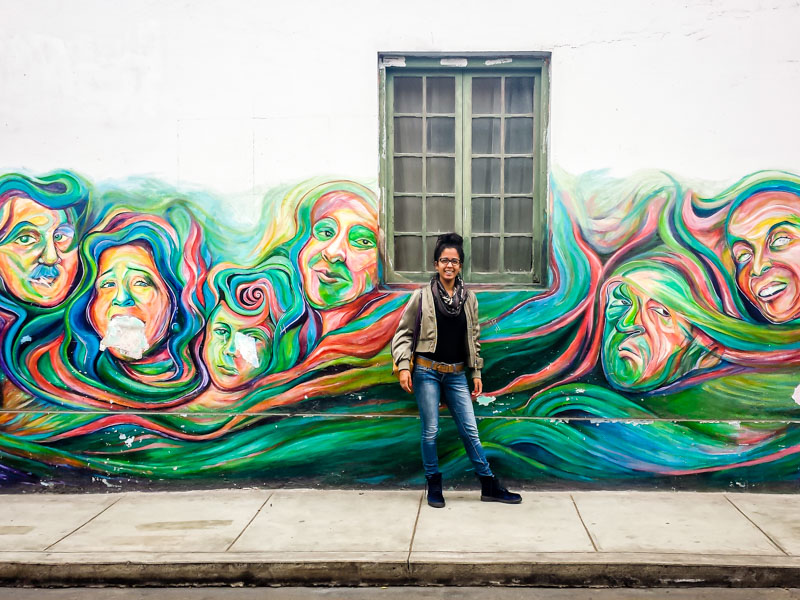 Brenda with 6 faces. I only wish I could recall all the historical/personal details of each painted face that Brenda shared. With only a couple of hours before my onward flight to Cusco, we had to swiftly move along to ever more murals – and I'm afraid my dodderin' brain left many of the details behind.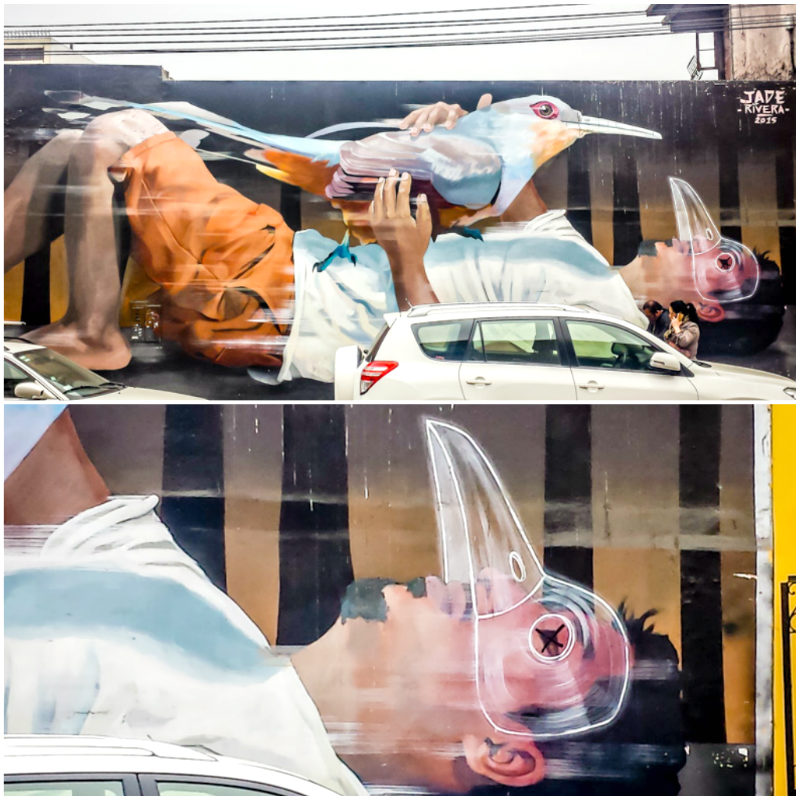 Another by my favorite Peruvian street artist, JADE Rivera. His artistic fame extends internationally – my chums in the Pacific Northwest can enjoy a JADE mural way up there in Portland, Oregon
With a little post-trip research, I found that JADE now also does tiny miniatures when he travels – bitty creations hidden in stray corners. Here's a great video on how his inspiration for such miniatures came to be:

And finally…
I leave you with a quote from JADE, that seems to sum up what every street artist must feel:
"…and at the end, you paint whatever the street wants you to paint."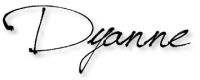 P.S. Speaking of "street art" – given my new-found affection for seeking it out wherever I now wander – I of course, have already begun to research such urban art in my next (my 50th!) new land: Japan. At first glance, it appears that – "…in a culture that views graffiti as vandalism and has few social systems in place to foster the arts, it's not a surprise that Tokyo lags behind in the street-art scene."
Oh dear, not very encouraging. Nonetheless, with a bit more Googling, it seems there is indeed a good bit of neighborhood art in Tokyo (right click the page to translate to English) – and trust that I shall try my level best to seek some of it out when I land there next April.
---
Did you enjoy this post?
Then you might want to subscribe to my email list so you're sure to catch my next one.
(trust that I'll not clog your precious inbox – I generally only post but once a week.)