Simply Strays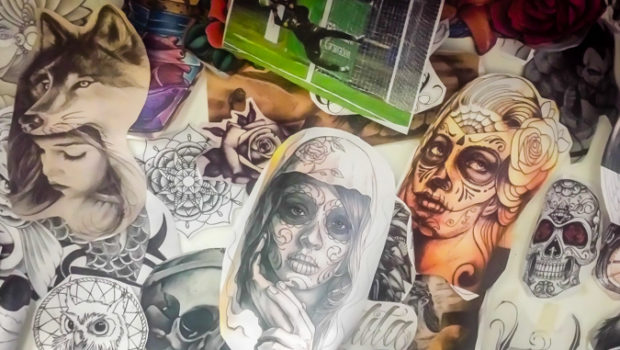 Published on March 17th, 2017
10
A Birthday TATTOO!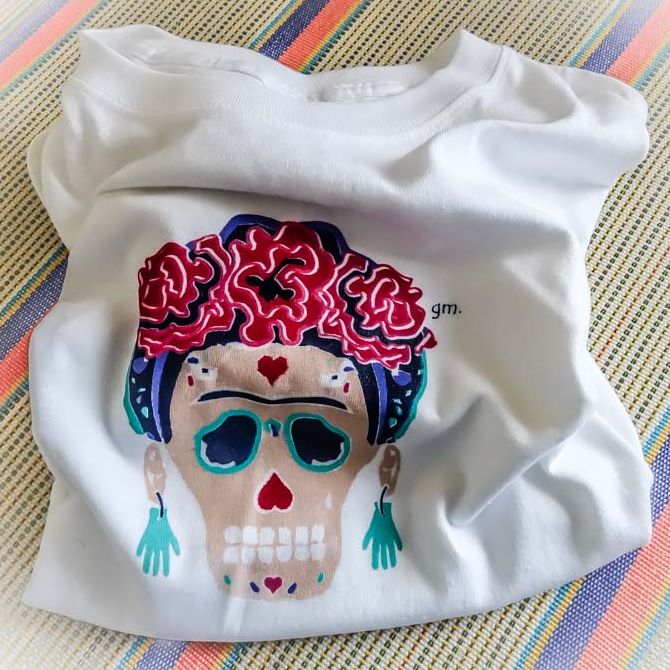 Yep, I did it again.
Nope, (though from that pic above, it might seem…) trust that I did NOT ink a skull on my chest, nor tattoo my entire face with a Frida Kahlo Day-of-the-Dead sugar skull (though I did buy a most nifty t-shirt in Mexico emblazoned with the latter).
But what I did do is – get my *5th* tat – yet again in remembrance of a foreign land I visited. Actually, in this case – in part as a permanent souvenir of witnessing those wondrous Monarch butterflies dripping from the trees in Michoacán, Mexcio. But even more than that…
The design for this particular tat was never in question. Not only did I want a memento of those butterflies, but more importantly – I wanted a permanent reminder of my unbounded GRATITUDE for this wonderful life I've been given. For my amazing good health at this dodderin' age, for my (most privileged) ability to explore so many corners of this incredible globe (near 50 countries and counting!), and for the immense good fortune to be able to live such a sweet life here on this beautiful and tranquil mountain top in Cuenca, Ecuador.
But before we get into the details of this new birthday tattoo – let's first take a look back at my older tattoos (a.k.a. Yes Virginia, tats do tend to be a bit addictive):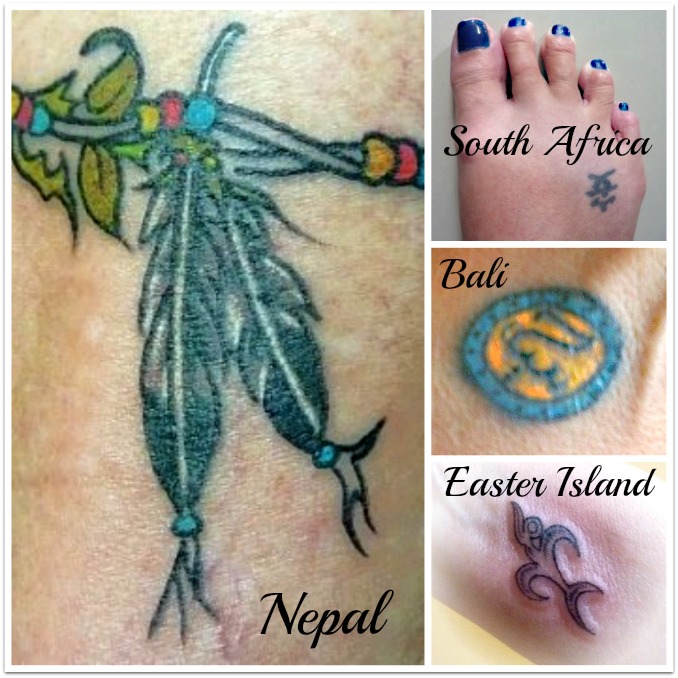 Clockwise from upper right: My first ever tattoo (at age 59!), a tiny "tranquility" kanji inked on my right foot while still loopy from jet-lag after 20+ hours in the air en route to Johannesburg, South Africa; the Hindu "om" symbol, my memento of Bali. Though I wanted it on my other foot, the tattoo artist gently explained that as a sacred symbol, it had to be somewhere "above the waist" – thus, I chose the underside of my left wrist; my sacred "Manutara" bird tat – a souvenir to forever remember that I once rose before dawn to witness sunrise behind those legendary moai on Easter Island; and finally, my beloved Nepal ankle bracelet.
And for this new one? As I said: GRATITUDE. I wanted this one to express my supreme thankfulness for my many blessings. But of course, given that my adopted home is now Ecuador – I opted to get the tat inscribed with the Spanish word for Gratitude:

Agradecido
(ah-grah-day-see-doh)
So a custom design: a sprinkle of butterflies to remind me of a life-long dream-come-true, plus a single word that I honestly murmur at the end of each and every day.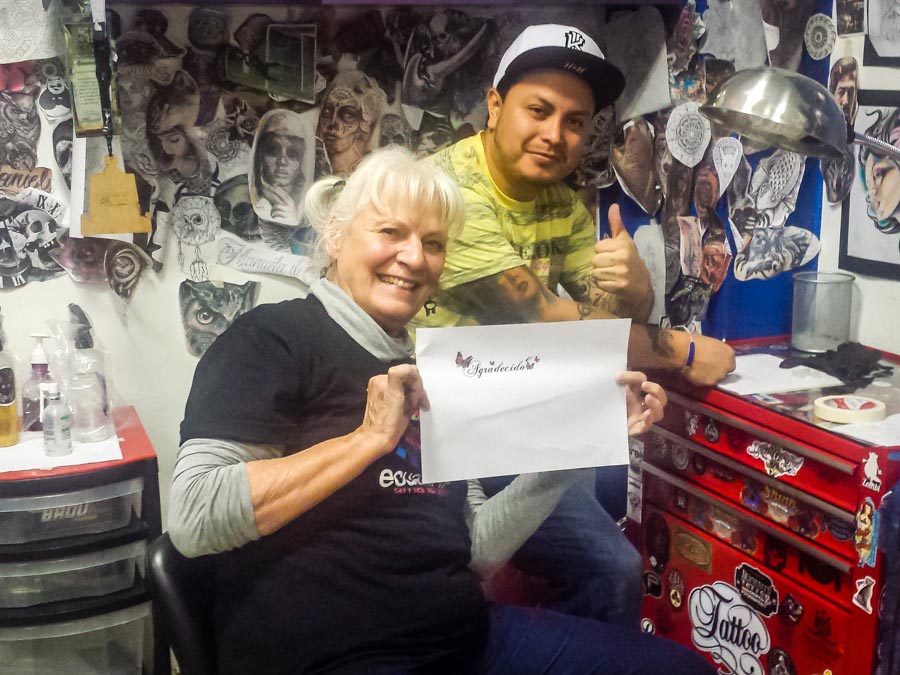 The only thing left was deciding where to put it. At first I thought it would look great splayed across the top of my left foot from the ankle to the toes. But then… I've been somewhat timid in my prior tattoo choices, tucking them demurely here and there where mostly only I can see them. For this expression of thankfulness, I wanted to be a bit more bold – so I opted to trail it along the side of my right forearm.
And um yes – that bitty needle hurt a smidge…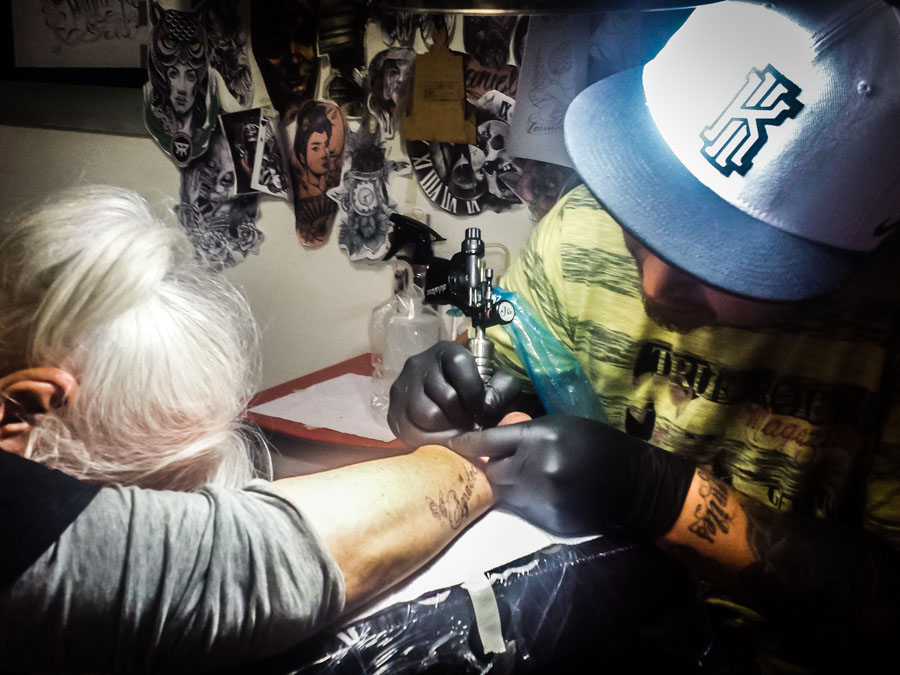 But hey – when it comes to tats, no-pain, no-gain, yes? And the result is PERFECT!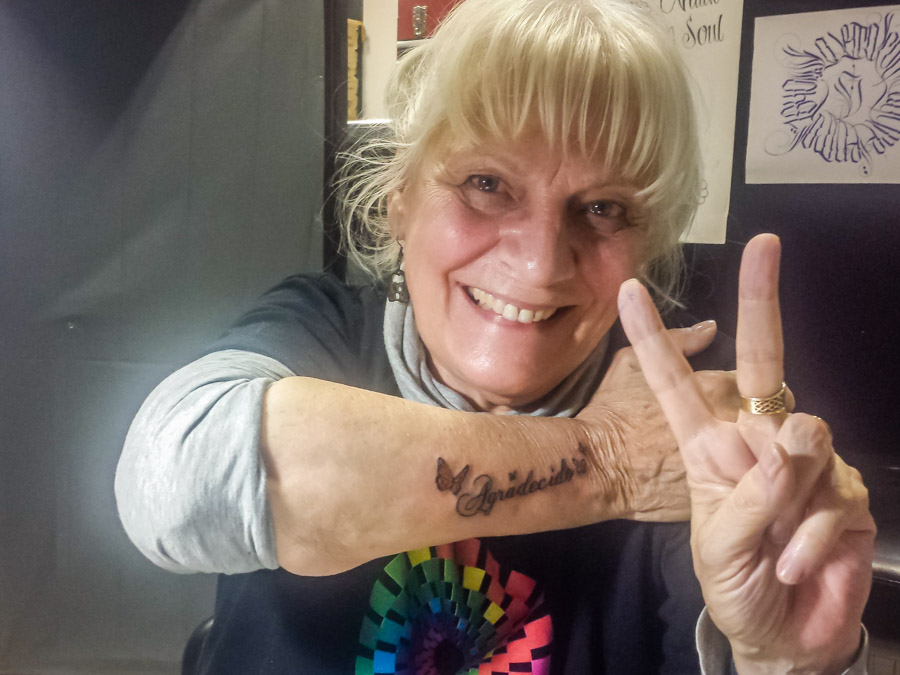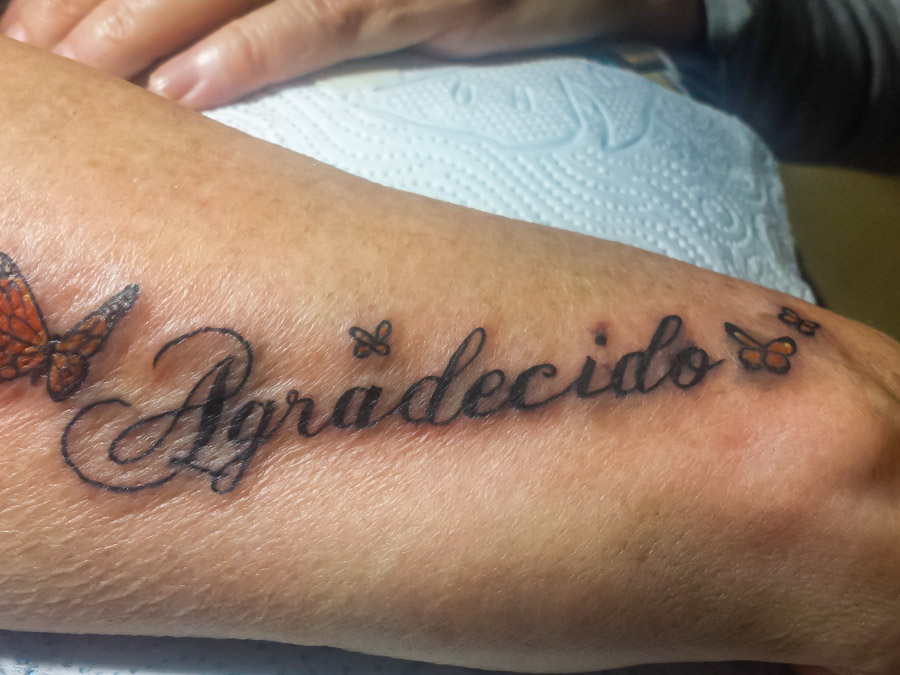 A fitting reminder of my many blessings.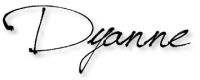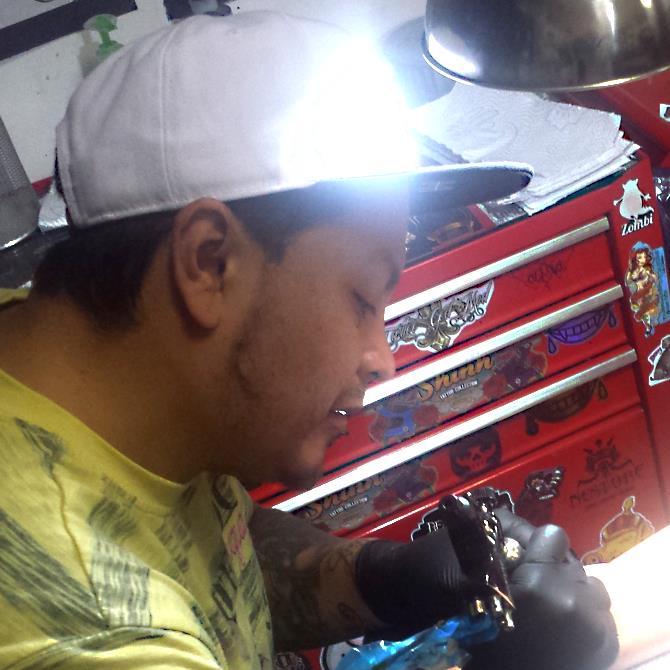 Oh, and for those here in Cuenca who might likewise fancy an ink, I can highly recommend "Pat" at Path Custom Art Tattoo Studio. He's very creative and his work is impeccable.
The shop is located in a small indoor mall hidden away at the corner of Padre Aquirre and Gran Columbia in El Centro. There's two entrances to the mall – one on Gran Columbia and the other on Padre Aguirre. The latter is what you want – Pat's shop is just inside the Padre Aquirre entrance. Tell him the TravelnLass sent you!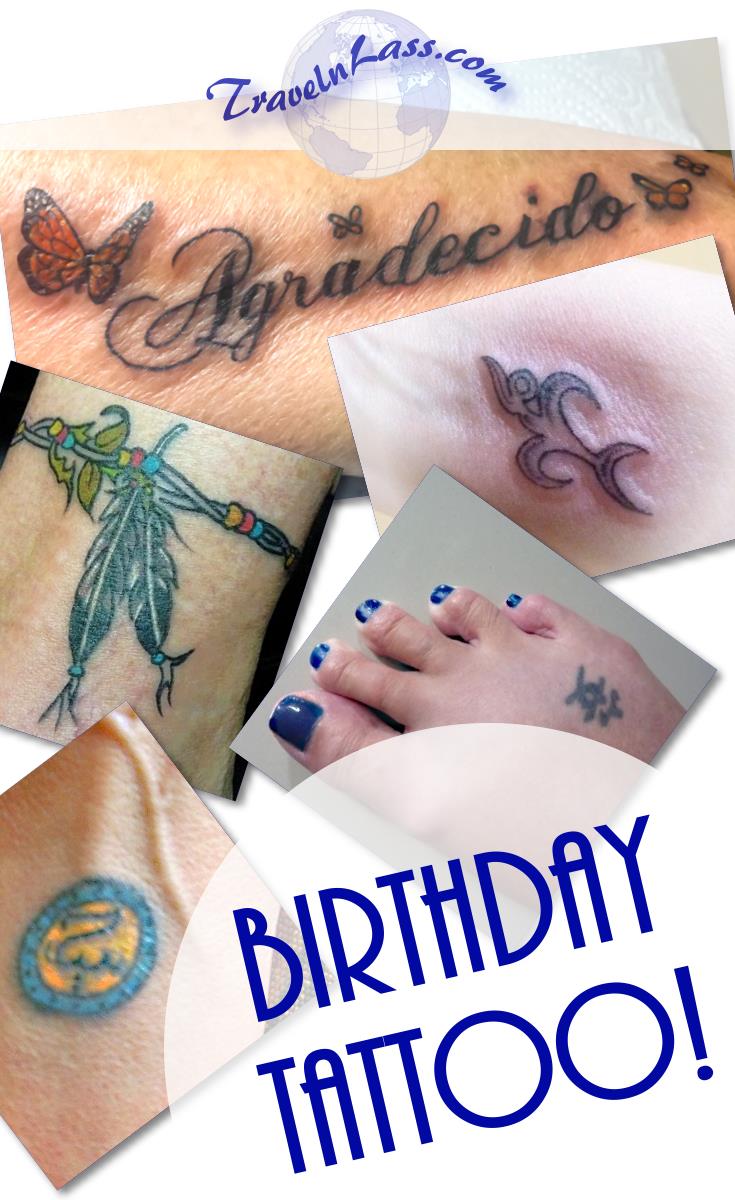 ---
Did you enjoy this post?
Then you might want to subscribe to my email list so you're sure to catch my next one.
(trust that I'll not clog your precious inbox – I generally only post but once a week.)