Mexico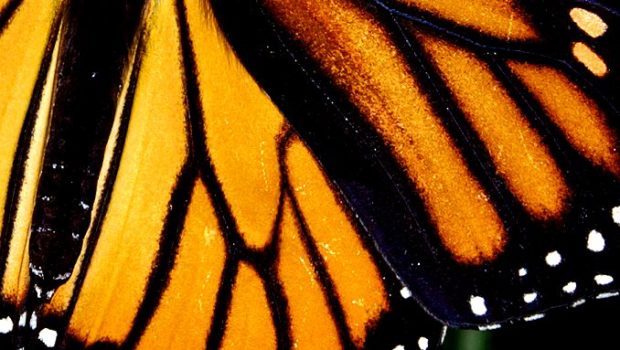 Published on February 11th, 2017
6
Operation "Mariposas"
Woo-hoo! Just a couple more days and I'll be (hopefully) surrounded by a bazillion Monarch butterflies fluttering amid the forests of Michoacán, Mexico (or at least huddled together in clumps on tree branches).
Indeed, apparently weather is a critical factor in just how magnificent the spectacle might prove to be, because on wet cloudy days those dainty fluffs of orange 'n black fold up their wings and cluster together for warmth. But the good news is – I just checked the weather prediction for the days I'll be up there (13 February through the 16th) and it's looking like plenty of sunshine – yay!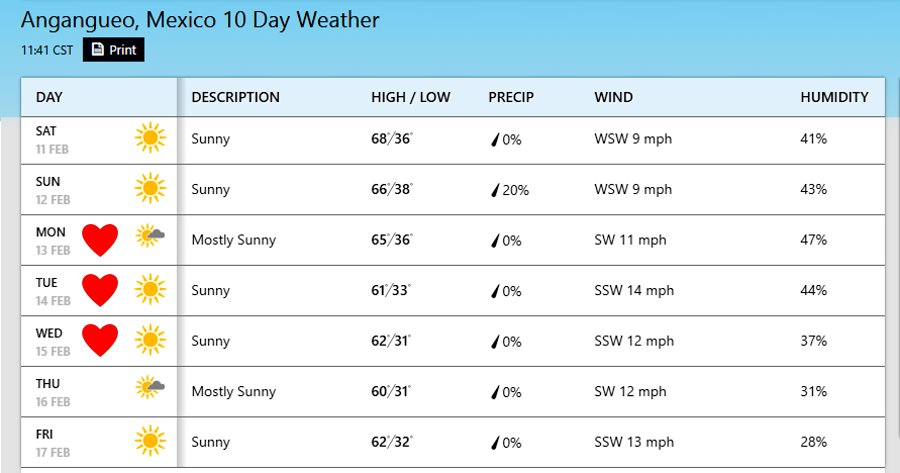 Also, while plenty of folks visit the El Rosario sanctuary on but a day trip from either Mexico City or Morelia (each about a 3-4 hr. ride to the sanctuary), my entire raison d'etre for this whiz to Mexico is first and foremost to witness those butterflies. Thus for added insurance that this once-in-a-lifetime opportunity has the best possible outcome, I've deliberately planned on a 3 night stay in Angangueo – to give me a wider window of hope for sunny skies.
Then again… those near-freezing nights noted above loom a bit daunting – as apparently none of the (few) hotels up there at 9,000+ feet are HEATED! The word on the street (read: TripAdvisor reviews) is that it gets miiighty cold at night. So trust that I shall be toting my beloved wool long-underwear, along with wool socks and bountiful LAYERS to keep warm both on the mountain and in my hotel bedroom.
I'm also hoping to visit at least two different mariposa sanctuaries (there's at least four in the general vicinity) so as to gain a different perspective from variant terrains (e.g. I understand that Cerro Pelon may offer closer proximity to low-hanging branches laden with roosting butterflies than at the El Rosario sanctuary).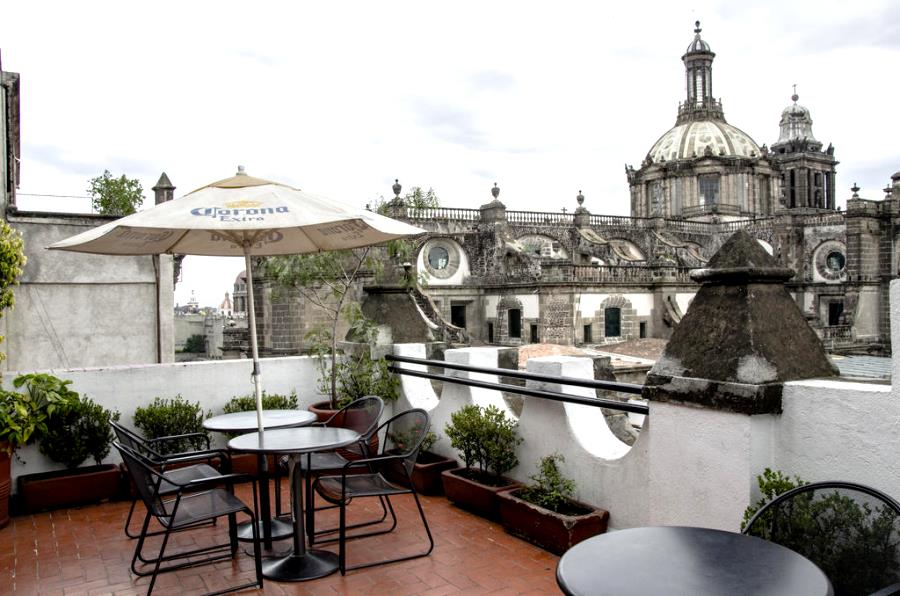 As I arrive at 10 pm tomorrow night (Sunday, 12 February), I've reserved a private room at a hostel practically ON TOP OF the Metropolitan Cathedral in Mexico City (the largest cathedral in the Americas). I've also reserved a room in the mountain village of Angangueo for 3 nights as prices were rising and there's few hotels there (indeed, my hotel is now SOLD OUT!) I'll be hopping on a public bus from Mexico City to Angangueo Monday morning, and on the return I'll have but 2 final nights in Mexico City. Just enough time to do a (free) tour of the Central Historic District through my hostal, and…
Obviously I can't possibly leave CDMX without some serious sampling of the city's famous sips and eats. Though I rarely pre-book any activities when I travel, this trip is so tight (with but 1.5 days for playing in the renowned city of CDMX), I've already booked an evening of "Mariachi and Mezcal Tasting" the day I return from the forests back to Mexico City.
There also seems to be a boatload of CDMX food tours to choose from, and for my final (and only full) day, I'm presently favoring either the "Roma Foodie Walking Tour or "Historic Center Food Tour" offered by Sabores Mexico Food Tours (ranked #2 on TripAdvisor). Both tours are offered on my final day in Mexico City (whew!) The latter seems to feature more in the way of food markets and traditional Mexican fare, while the former leans more towards the more contemporary "New" Mexican cuisine popular in the trendy Ramo district (apparently a.k.a. "Foodie Heaven"). Decisions, decisions. Such delicious decisions.
Clearly I'll be busy playing in Mexico next week (and likely catching up the week after, editing what I hope will be some half-way decent butterfly pics and videos, etc.) So don't be surprised if the lights here at TravelnLass HQ lie dimmed awhile.
But meanwhile – here's a little something to keep you spell-bound (leastwise for 6 minutes!) 😉

btw – if you're ever going to watch a video full-screen, NOW would be the time to click that little white arrow icon at the base of the video,and enjoy this honey nice and "bigly"!
Now I ask you – does that not convince you to likewise hop on a plane to see this once-in-a-lifetime spectacle?
---
Did you enjoy this post?
Then you might want to subscribe to my email list so you're sure to catch my next one.
(trust that I'll not clog your precious inbox – I generally only post but once a week.)