Cuba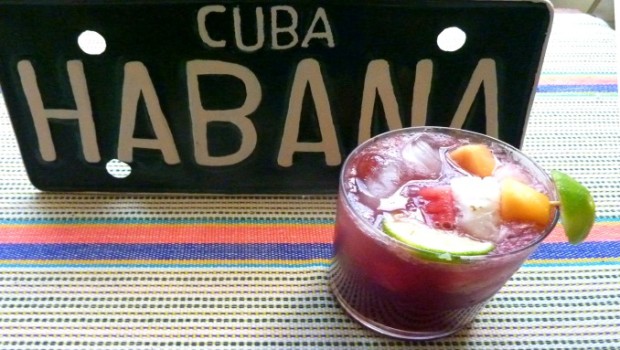 Published on November 15th, 2015
6
I'm Drunk on Cuba!
First of all – I'm BAAAAACK! Back from "The Forbidden Isle", with many tales to tell. But meanwhile…
Second of all – I'm NOT a "drinker". Never have been. My idea of a drunken binge is a glass of wine with dinner, or – when truly reckless: a gin and tonic once a year.
Nonetheless…
I have to say – my 2 weeks in Cuba may well have changed all that. Indeed, my only excuse is that it was sooo freekin' H.O.T. in Cuba, I was tossin' down mohitos, piña coladas and sangrias with both fists (well o.k. – at least 2 per day which for me is some serious drinking!)
Which brings me to my compulsion to quickly peck this stray initial (for I have many more to share) post on my adventures in Cuba.
I've only been back a few days, but suffice that – though I'm utterly THRILLED to be back amid the cooooool temps of this lovely Cuenca mountaintop, I nonetheless keep dreaming of mojitos and sangria. So…
Tonight I made myself a nice little pitcher of sangria. The recipe? My own random concoction: red wine, Cuban rum, a trio of fruit juices (mango, strawberry and orange), a bit of sugar, and a splash of lemon-lime soda. Plus of course the requisite chopped fruit: pineapple, melon and watermelon chunks.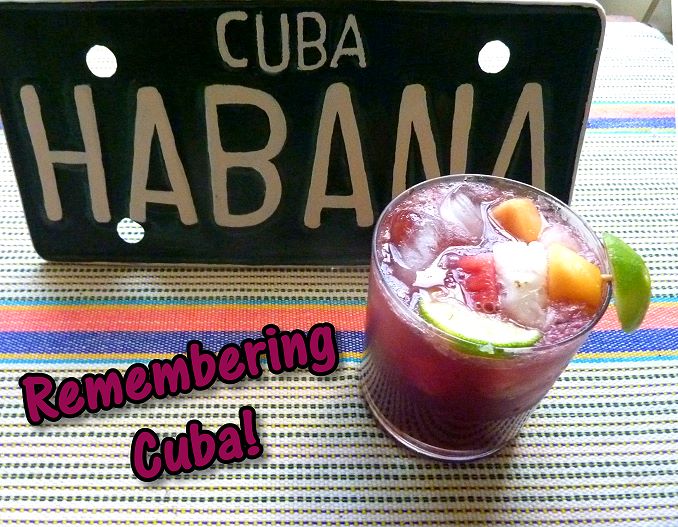 In short – I'm sitting here sipping a bit of Cuba while I edit the 1,000+ pics I'll be sharing with you all soon.
P.S. Oh and the "Habana" license plate? Just one of a handful of small souvenirs that I managed to tuck into my backpack.