Cuenca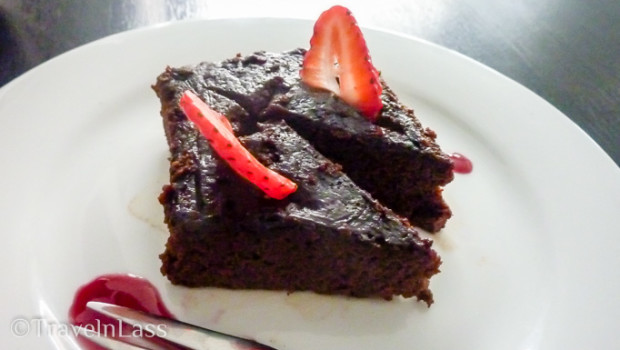 Published on September 6th, 2015
2
Ever a New Tasty Surprise Here in Cuenca
I've moved (again – my 4th place here in El Centro, and my best, most economical yet). But a few blocks from Parque Calderon and just around the corner from (the legendary) "Fabiano's" (favored by expats and Cuencanos alike for their delish Italian food and seriously economical prices).
So I'm getting to know my new neighborhood – a perfect little lavandería (laundry) within steps of my front door (.60/pound, washed, dried and sweetly folded), and Fabiano's of course tempting just about any night for dinner. Coral just 4 blocks east (and the Supermercado but two); The Rio Tomebamba gurgling it's merry way just four blocks (plus a bazillion steps) to the south, and my favorite mercado (9 de Octubre) the same distance north.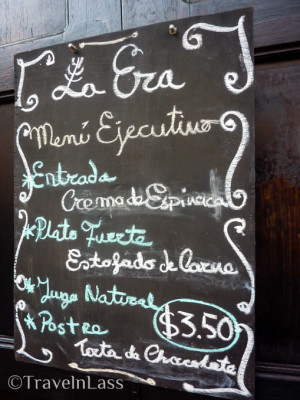 Lots of almuerzo (lunch special) joints scattered all about El Centro of course, but just recently I noticed a new place right around the corner (just off the NW corner of Presidente Córdova y Mariano Cuerva) dubbed "La Era". Peeking through the window I could see prim little tables in black/white decor with bright red accent napkins. And the daily specials ("Menu Ejecutivo") $3.50. So last week I skipped 'round the corner to try their almuerzo.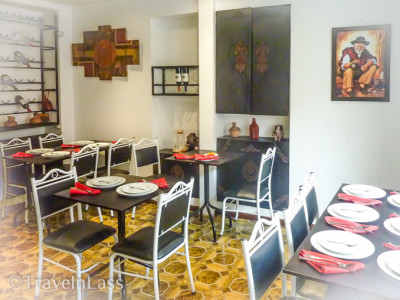 And oh my, what a delight it was! The decor so refined – not at all like the many other spartan almuerzo cafes that abound. The almuerzo menu fairly typical with soup and a small plate of carbs (natch!) to start. But here, the soup was a delicious cream of spinach with a most attentive presentation. The "plato fuerte" (main course), likewise typical (and a tad on the scant side), but presented beautifully and accompanied by a small mixed salad, plus a tall glass of fresh pineapple juice.
But it was the dessert that surpassed all: two dainty triangles of (surprisingly moist, for Ecuador) chocolate cake, again artfully presented with thin slices of strawberries along with a swirl of raspberry syrup.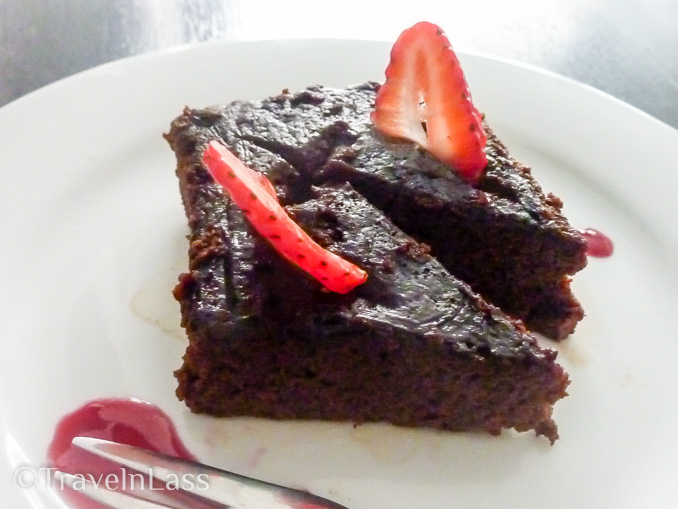 All this (plus a background of soft jazz) for but $3.50 – and just steps from front door!