Foto Flip Friday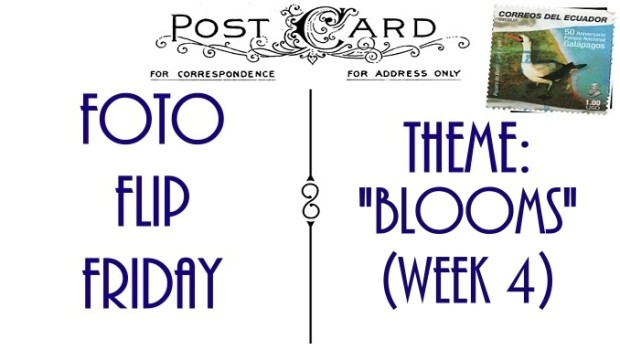 Published on April 24th, 2015
0
Foto Flip Friday – April Theme: "BLOOMS" (Week 4)
Welcome to a brand new edition of Foto Flip Friday – a selected showcase of photos dredged up from my bountiful photo archives and whittled into pretty little "flip/flop" postcards each Friday.  And to add to the fun, each month I'll challenge myself to unearth a series of images that meet a monthly theme.
Though we here beneath the Equator are heading into winter, nonetheless in honor of all those sweet buds – the daffodils, the flowering cherry trees, the tulips, and those sweet bitty crocus just popping up their dear lavender heads right about now in my native land…
April's FFF theme is: BLOOMS
For our final week of posies – we find a youngster peeking out from behind a bevy of ivory blossoms:
(Do mouseover to see a short message on the back of each postcard.
Simply mouseover the image and watch the *magic!)
* Well o.k. for those viewing in IE, not so much a magical "flip" as a fading change. If you want to see the flip/flop, try viewing in Chrome or Firefox.

And from – of all places – the Changi airport (among the world's best!):
And finally, an extra bundle of "Blooms" to share – among my favorite memories, a scene from my beloved (and much missed) Dalat, Vietnam:
Th-th-that's a wrap for "Blooms"!
Tune in next Friday to see what new Foto Flip theme I've chosen for May.