Eatn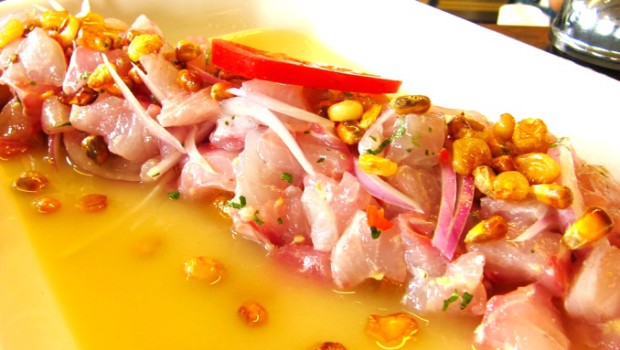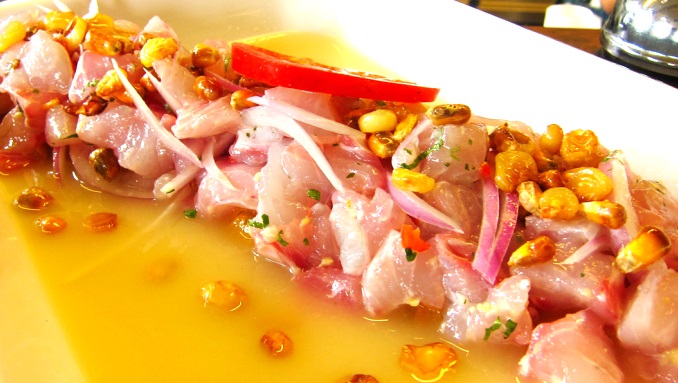 Published on January 24th, 2015
3
Homemade Cancha – Toasted Chulpe Corn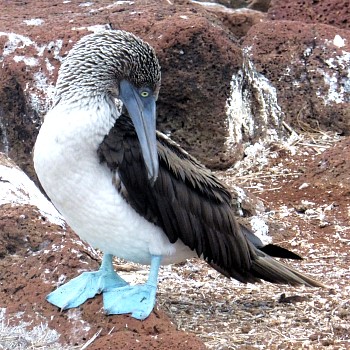 Having so recently returned from a most wondrous visit to the legendary Galapagos, I slurped no end of delicious fresh seafood "ceviche" and returned here to my mountain-top home in Cuenca, with a determination to replicate – not only a variety of ceviches, but those crunchy little "corn nuts" that are so often tossed on top.
By definition, those little corn nut impersonators are:
"Cancha is a popular snack in the Andean countries, often served alongside ceviche. It's a popcorn made from a special variety of corn called maiz chulpe. The pointy kernels pop when heated, and will even jump right out of the skillet, but the inside of the kernel doesn't burst out and puff up like regular popcorn. Instead, cancha corn gets slightly puffy and toasted, like corn nuts, and it has a starchy crunchy taste that is quite addictive."
My 9 de Octubre market lady defines it even more simply:  maíz tostado.
Thus armed with "una media libra" (a half pound) of the raw chulpe (about .15), this morning I set about rustling up my own toasted chulpe goodness.  Not inclined to follow some silly recipe, I simply dropped a hefty dollop of vegetable oil into my "sartén" (frying pan), heated it up via a goodly flame, dumped in the chulpe and stirred.  For seasoning I randomly grabbed whatever spice was handy in my kitchen – with a nod to what seemed halfway appropriate:  a generous dash of garlic salt, pepper, a dollop of soy sauce, a pinch or two of whole cumin (I dunno, it just seemed "right") and a sprinkle of a mystery spice I happend to have on hand called "comino molido" (uh, which later dawned on me was the same "cumin" spice just "molidoed" a.k.a. ground – well, du-uh!)
And this is the (decidedly yummerish) result:
I must say, toasting them proved a bit daunting as they tended to pop right out of the pan!  Nonetheless, I braved the chulpe fireworks, by stirring with a looong wooden spoon, and shaking the pan whilst dodging the poppers with a pan lid.
Stay tuned for a future post on making the ceviche!