Morocco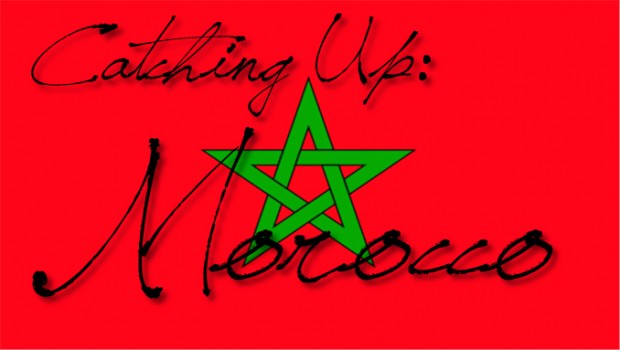 Published on December 28th, 2014
6
Catching Up Series: Morocco 7 of 8
While I'd originally planned on starting my Morocco itinerary in Marrakech, my little MISSED PLANE IN MADRID fiasco forced me to reverse my circuitous loop around this astoundingly diverse country, and instead visit "The Red City" at the tail end of my trip.
I also anticipated that Marrakech would be among the highlights of my trip, but…  as it turned out, I'm glad I only spent 2 nights there. The maze of shops in Marrakesh's Medina were most interesting, and the legendary "Djemaa el Fna" Square was purely magical after dark.  But… I must say, Marrakech turned out to be my least favorite locale that I visited in Morocco – by far the most "touristy" and thus, it fell short of tickling this TravelnLass' toes.   Nonetheless, I did manage to have some fun there…
Date: 6 October 2009
Pecked from: Marrakech, Morocco
"The Red City", Marrakech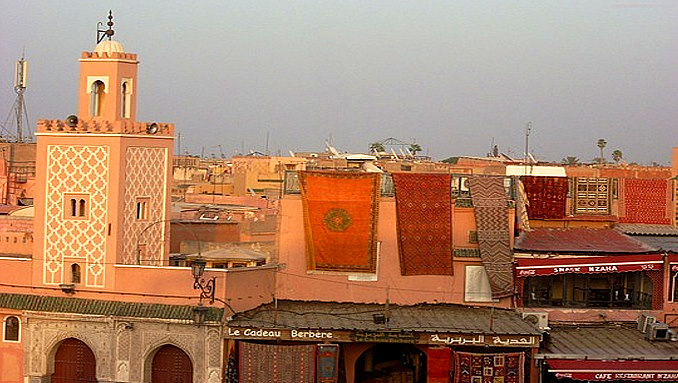 Met a fine fellow from Wales as I hopped off the bus in Marrakech (from Essaouira). He was looking for an economical riad to stay and I knew just the place – the riad I'd dumped my rugs at when I'd passed through Marrakech a few days prior en route to Essaouira.
After settling in, I invited him to tag along with me to grab a geocache at Menara Gardens. LOL, after stepping daintily around a dead chèvre (goat), we found the little sucker (a micro hidden in a cubby hole in a clay/straw wall) and… I do believe Wales now has a new geoaddict! ;D
That night (alas, my last in dear Morocco!), we headed for the legendary "Djemaa el Fna" Square for a sunset dinner. And oh my, we had the best balcony seats in the house as the sun turned the scene to a rosy glow and the square came alive with smokey food stalls, snake charmers, jugglers, magicians, et al as darkness descended.
All in all, a most magical night to top off my fantastic adventures in Morocco.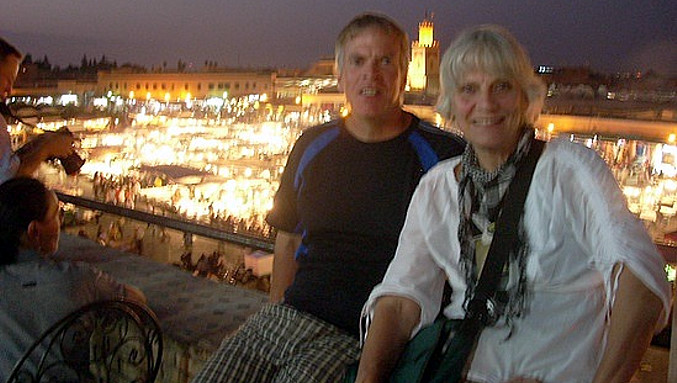 xxxxxx
Fast-forward 5 years:
Seriously. If I live to be 100, I shall never forget that magical night in Djemma el Fna Square.
Whew! That about wraps up the diary of my long ago adventures backpacking around what turned out to be one of my most favorite countries on earth. But do stay tuned 'cuz I've saved the best til last – a near 12 minute video I cobbled together of my entire Moroccan odyssey!