Travel Tips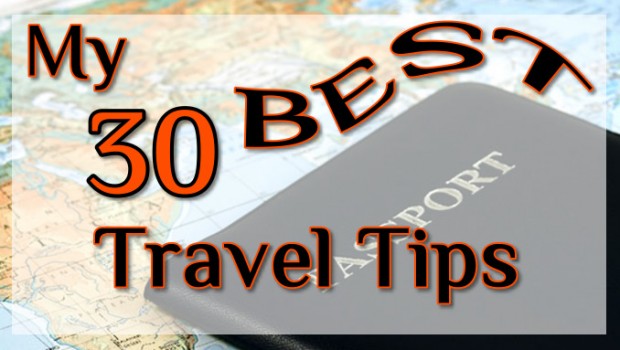 Published on September 15th, 2014
29
> My 30 Best Travel Tips <
(1 for nearly each 30+ year of travel)
Enough of this perpetual dredging up of the past here lately.  The Foto Flip Friday pics are mighty pretty and I love whittling them.  And my long ago blather from my early travelpod.com blogs (i.e. the "Catching Up" Morocco, etc. series) is nice to, well… "catch up" on.  Then there's the new "Once Upon a Time" old post revival which – given we're up to a potpourri of more than 250 posts here now – is a nice way to showcase some of the TL posts you might have missed.   BUT…
I know you – what you reeeeealy want is some FRESH new stuff here – specifically some juicy details of my new life here at the tippy-top of this 8,000+ foot mountain in the Ecuadorian Andes, yes?
Sí, sí, errr… I mean: Yes, yes, I hear ya.  And trust that I've got quite the not-so-little "Cuenca Update" (including pics of my new "gatita" Dulce as well as my new – 2 BR and an O.V.E.N! – apartment) nearly polished, and waiting in the wings.
But today, how 'bout I offer up a snippet of my latest brainstorm: A peek at my very best all-time travel tips?  Yup, 30+ years of travel and nearly 40 countries, no surprise I'd have a few handy tidbits of advice to share.
So I pondered all the tricks I've learned over the years (both as a traveler and an expat), and managed to stop myself at a nice round chunk of 30 (one tip for nearly every year I've been skipping 'round the globe).  And I'm now offering to send the full list of 30 tips – free – to all new TravelnLass subscribers as a little "thank you" for so graciously allowing me into your precious inbox.
And if you're already a true-blue TL fan (already subscribed by email or RSS)? Simple, just remind me of your undying loyalty in the comments below, and I'll be happy to shoot you the full list.
The 30 tips range widely across the full spectrum of travel advice – from packing to air travel, to safety, to techno gadgets, to how to bargain like a haggle pro.   No matter if you're a short or long-term traveler, a slowpoke traveler (like me) or a travel sprinter who thrills to but an annual week of wiggling your toes in the sugar-white sands of some Caribbean isle – I'm betting that at least ONE of these tips will prompt at least a lower-case mutter of "omg!". More importantly, I sincerely hope that a few will prove helpful on your next skip down the wanderlust trail.
To give you an idea of what bits of of travel wisdom you'll find in the full list – here's a sample of just a few of the tricks that I've gleaned from 30+ years of bouncing to nearly 40 countries: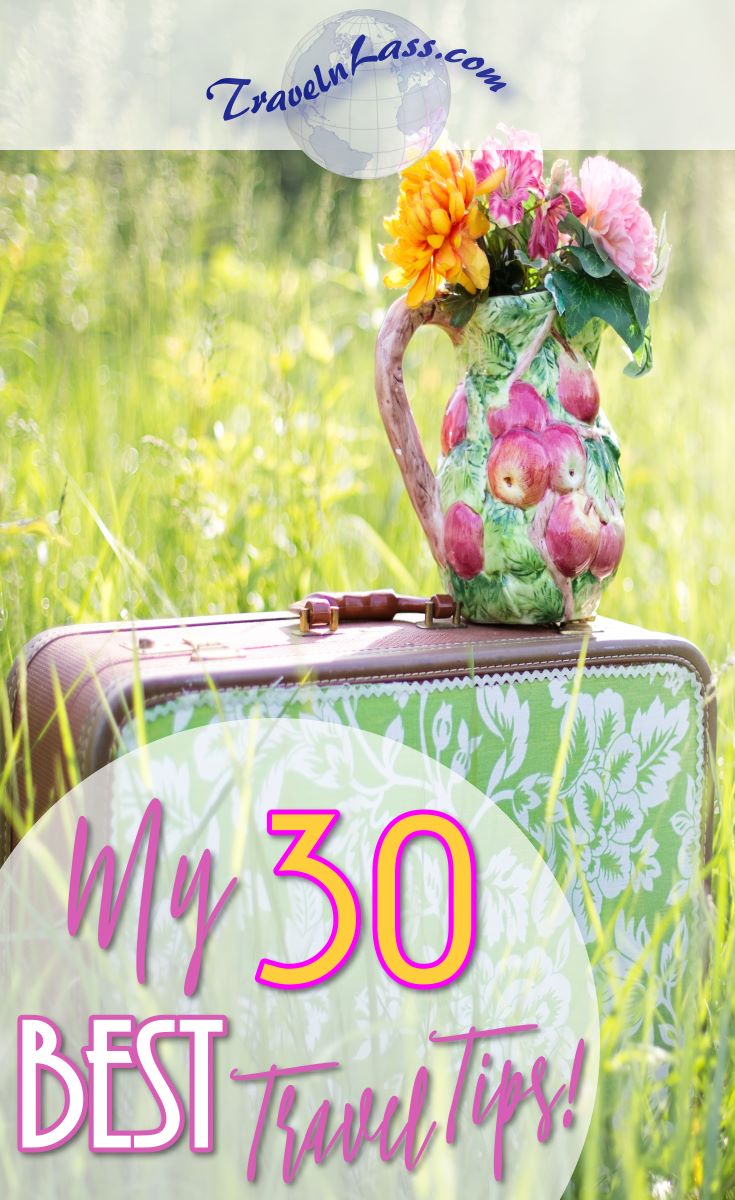 So what are you waiting for?