Foto Flip Friday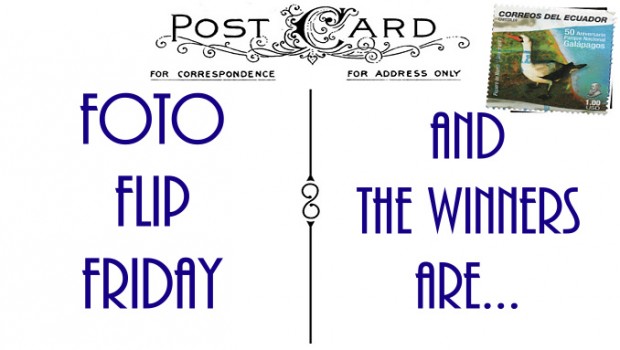 Published on June 27th, 2014
13
Foto Flip Friday: Follow Your Dreams (The WINNERS!!!)

Yipeee! The results of June's Foto Flip Friday "Follow Your Dreams" theme are IN!
And I must say, I was especially delighted with the wide variety of interpretations of "Follow Your Dreams". Everything from discovering the first strawberry in your garden with your toddler, to getting your "kicks" on good ol' Route 66, to ziplining in Mexico, to meandering the dusty roads of Africa from stem to stern.
Just goes to show that following your dreams needn't require the grandiose fantasy of being a rock star, nor zooming perpetually 'round the world (though personally, I've spent a lifetime trying my darndest to do the latter!) But the truth is, each of us follows our "bliss" in amazingly different ways. And the important thing is – whatever your dream – just go after it with all your passion, to MAKE.IT.COME.TRUE.
That said, choosing my favorite pics for this month's theme was a tough decision indeed. And while I'm eventually hoping to somehow add a reader "vote" component (if/when I can figure out the technos of how to half-way easily do that), I figure as this clearly isn't some highfalutin National Geographic photo competition (with an African safari on the line), my own peculiar druthers as to which I like/feel fit the theme best will have to do.
All of which is to say, I've now pondered all the lovely entries and the WINNERS ARE…
(Uh, I think we need a bit of a drum roll here, yes?)


(Do mouseover each *flip foto to see the winner's personal message on the back)

Submitted by Linda, JourneyJottings.com

* Uh, sorry, but for those of you viewing in IE, it'll be not so much a "flip" as a fading change. If you want to see the flip/flop, try viewing in Chrome or Firefox.


Submitted by Laura, NoCureForCuriosity.net



Submitted by James FlyIcarusFly.com

And a BIG THANKS
to ALL the June "Follow Your Dreams" Foto Flip Friday entrants!
Note that each winning postcard (as well as each entry) is linked to the entrant's site. A reciprocal link back here to TravelnLass isn't required, but would be much appreciated.
<—– Oh, and do please share, share, share (via the fb, etc. share buttons there on the left) the new Foto Flip Friday contest with all your digital chums, yes? 😉
And as time goes by – ALL the winning Foto Flip Friday photos can be viewed HERE.
Be sure to tune in next Friday, when I'll again start a new round of Foto Flip Friday with a whole new theme. Indeed, if you have any good ideas for possible Foto Flip Friday themes, do please post them in the comments below.
Oh, and remember – this month's winners are eligible to display this pretty little Foto Flip Friday Winner's Badge on their site (linked back to their winning Flip Postcard here at TL).

Here's the link code for Follow Your Dreams winners:

<a href="http://www.travelnlass.com/2014/06/27/fff-dreams-winners">http://www.travelnlass.com/wp-content/uploads/2014/05/FFFBadge150x103.jpg</a>
Thanks again to ALL for making this first month's Foto Flip Friday contest a success.