Cuenca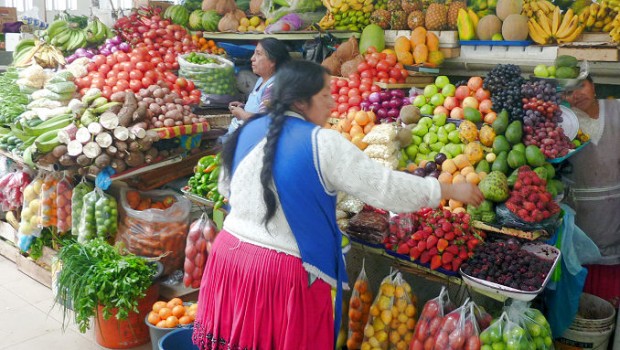 Published on May 21st, 2014
30
Uh Toto, We Ain't Shoppin' at Safeway Anymore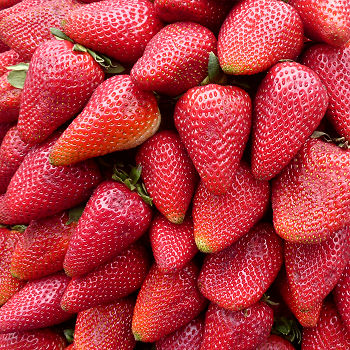 I've shopped at plenty of exotic food markets in Vietnam of course.  Indeed, open air street markets tucked into neighborhood alleyways in both Saigon and Dalat where the fish were still alive, swimming in pans of water, and the chickens were still happily cluck-clucking in pens at the feet of local lasses perched on wee plastic preschool stools.

And while there are likewise street vendors here selling a potpourri of stray treats (like HUGE strawberries, etc.), my main squeeze (nay neighborhood "Safeway") here in Cuenca, Ecuador is just a four cobbled block's stroll from my front door: Mercado 9 de Octubre (October 9 Market).
Curiously, the various markets here in Cuenca all seem to be named for the dates of famous historical events:– Mercado 27 de Febrero (independence day of Quito)

– Mercado 12 de Abril (foundation date of Cuenca)
– Mercado 10 de Agosto (independence day of Ecuador from Spain)
– Mercado 9 de Octubre (independence day of Guayaquil)
– Mercado 3 de Noviembre (independence date of Cuenca
As most everything I eat now is fresh, I tend to shop every few days, picking up fruits, vegetables, eggs, a "media libra" (half pound) of "queso fresca" (fresh cheese – much like feta and oh so delish!) plus a bit of fresh chicken, sausage, pork and/or beef (pollo, salchicha, cerdo y/o carne).
Unlike jumping in the car and driving to the nearest Safeway in Seattle, strolling to the market here, and bartering with the ladies for a trio of avocados ($1), 6 tomatoes (50¢), a whole pineapple or papaya ($1), etc. – is more like a pleasant social event than a chore.
I make a point of randomly spreading my business around a bit to keep all the vendors happy.  But I do have my special lady where I get most my veggies and fruit (and she always kindly tosses in an extra banana or other free treat).
The main level of the market is devoted strictly to produce – all manner of fresh fruits and vegetables.  While downstairs is all the beef, pork, chicken, fish, etc.  And upstairs is a gaggle of kiosks serving cooked dishes – savory "pulled" pork with heavenly pillows of deep fried mashed potatoes (the pork is hand-pulled right there from the innards of a FULL PIG – head and cloven feet greeting you while you wait), along with yummy fruit smoothies, and steaming mugs of hot chocolate (I often buy a slab of bitter chocolate to make my own cocoa at home).
And the prices?  Oh my – imagine all of THIS for 15 bucks!
Now there ARE a handful of "Safeway" wannabee grocery stores here in Cuenca. "SuperMaxi"s I'm told, that offer the more familiar dreary aisles of meats pre-packaged neatly in plastic, along with brand names like "Skippy" and "Heinz", as well as sharp cheddar and true feta cheese, etc. (at breathtakingly elevated imported prices). But I honestly wouldn't know, as I've never yet stepped foot in any of them.
Indeed, personally I didn't move abroad to seal myself off in an expat bubble, nor do I favor replicating everything in my native land here in Ecuador (Vietnam, Thailand). Rather, though I may occasionally pine over the elusiveness of peanut butter cups (I mean, after all – I'm only human) 😉 my whole point in moving to a foreign country – was/is to find things "different". To seek out and experience (as much as possible w/ my gringo blue eyes and startling white hair) the way the locals live.
YMMV of course, but for me, if I wanted plastic-wrapped meats and canned cream corn – why I would have jolly-well stayed put in Seattle.

(Click on any of the thumbnails to start the slide show…)
---
What about you – do you seek out the "differences" when you travel? Or rather, ever strive to stick to the familiar foods and comforts of your native land?