Ecuador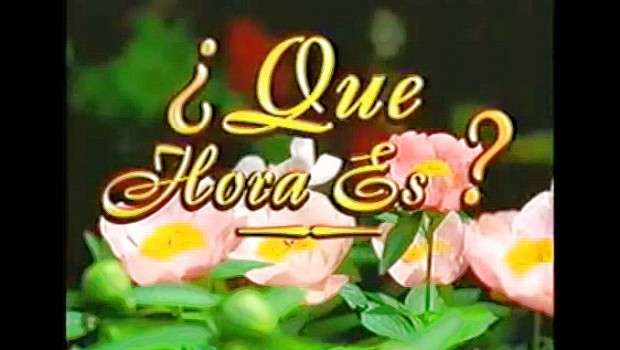 Published on April 27th, 2014
18
Wanna Learn Spanish? Speak Like an IDIOT!
If you've been following my tales here at TravelnLass for the past few years, then you already know that I ADORE Vietnam. Indeed, I lived there blissfully for more than 2 years, and would happily live out the rest of my days there (especially my beloved "L'Auberge Ami" up in the cool, green mountains of Dalat), were it not for…
The insufferable (no less than *SIX* nuanced tones!) Vietnamese language.
Now, I'm apparently not too bad at learning new languages – having lived in France and Italy for a spell and (amazingly) still – after more than 30 years! – can understand the French family of four jabbering away across the aisle from me on a flight to Myanmar.
Then there's my reliable (if rudimentary) base of Spanish – all but lost after but a semester of high school Spanish, but fortunately re-emboldened by 20+ years of skipping to 'n fro Costa Rica leading trips and doing research as a tour operator in Central America.
Indeed, though I'd not recently spoken a word of el español for many years now (struggling instead with learning a wretchedly pathetic amount of phrases in Vietnamese, plus a handful of words in Thai, Kazakh, Khmer, Laotian, Nepalese, Indonesian and Malay – not to mention a few colorful Oz expressions – as I skipped around Asia), I'm exceedingly thrilled with the (admittedly, stuttering but still…) progress I've made in expanding my Spanish here in Ecuador in the past few months.
A seriously looooooong way to go mind you, but yapping in Spanish with street vendors, cabbys, tienda folk, and those endearing lasses tending fruits and veggies at my local "9 de Octubre" mercado is proving EVER so much easier than the bewildering Thai squiggles on every signpost in Chiang Mai, and the elusive tones of Vietnamese.
And while I diligently practice each and every day with (the majorly fun and addictive) Duolingo, no book nor dictionary nor language CD nor online language program – no matter how nifty – will ever get you proficient, much less fluent in your chosen L2. At some point, you must put the books and CDs aside, toss the dictionary (not to mention turn off the Google Translate app on your phone) and…
Venture forth into the sea of gibberish on the street, in the grocery store, the cafe and the bus… Indeed, dive headlong into communicating in the local language AS.BEST.YOU.CAN. Be it with but a vocabulary in the single digits and a lot of exaggerated pointing and foolish clown-like mime.
IOW, I firmly believe that the single best way to learning ANY language – is to simply SPEAK it every blessed chance you get.
Yes, yes – you will no doubt sound like an IDIOT at first.
But think about it: If you were to encounter say… a Zulu lass struggling to sputter a simple "Where…go me…yokugezela?" on the street in Seattle – you'd not think her the least bit stupid or idiotic. Rather – much like the locals I've encountered in foreign countries all over the globe – you'd be delighted that she was trying her best to speak English, and hurry to help her find the bathroom.
In short, the very first obstacle in learning a second (or third, or…) language is to get over yourself. Your ego. Your nonsensical attachment to perfection. Of COURSE you'll make mistakes. A GAZILLION errors in both vocabulary (yup, those silly "feminine" and "masculine" endings – ack!) and grammar.
But here's the thing: NOBODY CARES. Certainly not the locals. They'll be thrilled that you're even TRYING to speak their native language.
It's really the ONLY way to – poco a poco – become more proficient in speaking a new foreign language. Each time you actually try to communicate with a local and/or get something done (buy a loaf a bread, ask the price of something, get yourself from Point A to Point B in a taxi, etc.) – you're much more likely to remember the vocabulary, the grammar, the pronunciation the next time. Your vocabulary will magically increase, and before you know it – you'll be speaking – if not like a pro, then at least less and less like an IDIOT! 😉
Speaking of putting all dignity aside and resigning yourself to sounding like a full-blown "idiot" – humor can help in learning a new language too. As evidenced in this exceedingly hysterical YouTube video I recently ran across – ENJOY!
xxxxxx
My favorite quip is at 5:50 – "poquito wordo" – what's yours?