Cuenca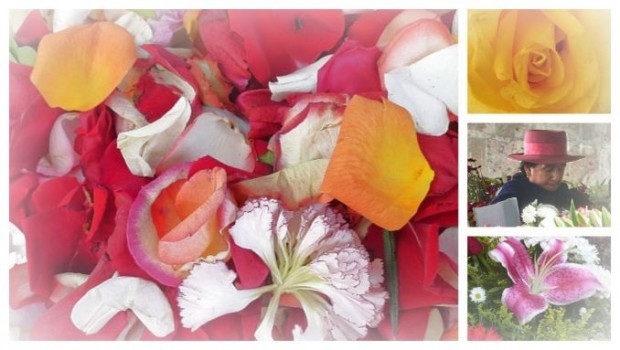 Published on March 22nd, 2014
19
El Centro Flower Market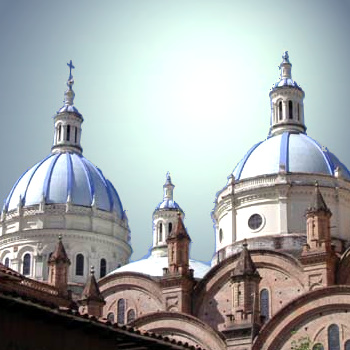 Whew! Fully six weeks here in my new Ecuadorian home, and (finally) I'm happily acclimatized to breathing 25% LESS oxygen at 8,000 ft. (good grief, no WONDER I was feeling like crap that first week!)
The weather here in Cuenca remains most idyllic – every blessed day blue skies, sunny and temps in the 60-70's.  As evening falls, a reliable gathering of ominous black clouds wafts over the mountains dropping a brief shower – just enough to add a bit of variety and drama to an otherwise dreamily perfect climate.
So very many facets to yet another resettlement in a new foreign land. Starting from scratch (knowing nary a soul, nor where to even BEGIN to build a new life) can be decidedly daunting to be sure. But the truth is, I THRIVE on it – a whole new culture to learn about, new foods (loving the "queso fresco" – fresh white cheese, much like feta – tucked into a slit banana and grilled at the curb), bartering with the lasses at the Mercado for all manner of freshly slaughtered "cerdo" (pork), "pollo" (chicken),  "carne" (beef) plus (freshly trucked from the coast) "pescado" (fish) and jumbo shrimp (a half kilo, 3 bucks).  Figuring out the local bus system (.25 and apparently we dodderin' old folk can ride for half that!), not knowing what's around the next corner, what might I find down THAT lane (then simply turning said corner and wandering aimlessly down one cobbled "calle" after another).
Which brings me to today's pictorial edition of my new home – just one of MANY lovely corners of Cuenca – the El Centro Flower Market – situated across from those spectacular blue domes of the "Catedral Nueva", but a block from Parque Calderon (and thus just 4 blocks from my front door).  I make a point of passing by there every few days to tote home a bouquet of roses, lilies, daisies and other fragrant eye-candy (2 bucks w/ a bit of genial barter – no extra charge for the Spanish practice!) to brighten my new apartment.
In short – THIS is an every day part of my world now here in Ecuador: