Chiang Mai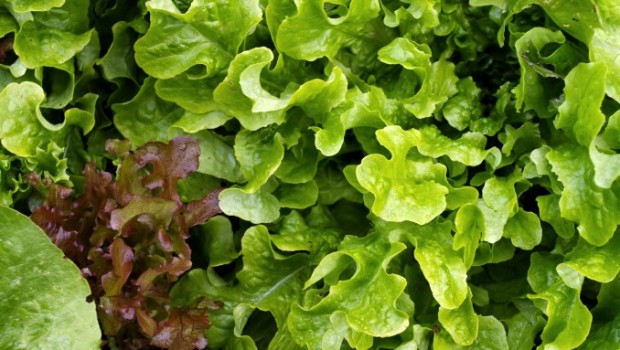 Published on October 19th, 2013
9
Chiang Mai: OMG It's a S.A.L.A.D. BAR!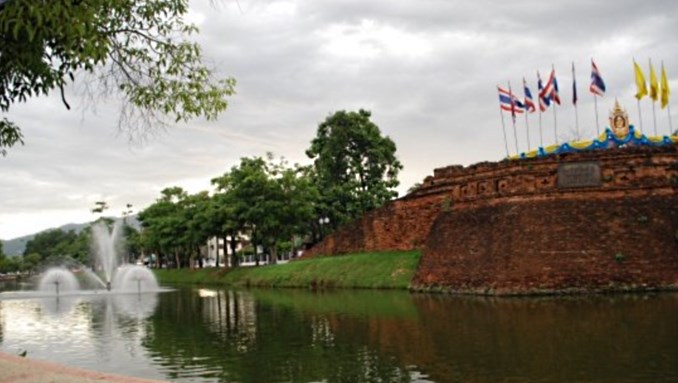 The truth is, it's been touch and go since I landed here in Chiang Mai with the intent of settling in and making it my new "home". Touch and go 'cuz – though it's a lovely place, and extraordinary in its own way – I can't help but compare most everything here to my blissful experience in Vietnam.
Don't get me wrong – Chiang Mai has much to offer (e.g. the crumbling ancient walls and a most charming moat dotted with water fountains surrounding the old city, not to mention the amazing Night Market just steps from my hotel serving HUNDREDS of delectable Asian dishes for little more than a buck, plus the Saturday Walking Market brimming with all manner of wondrously exotic trinkets). But after two years in Vietnam, I can't help but miss the dear friends I've made there and the distinctively endearing ways of the Vietnamese culture.
That plus – just the usual initial challenges (and there are many) of dropping into a wholly new foreign culture, with a new gibberish language (and Thai – unlike Vietnamese which at least uses the Roman alphabet – is even more baffling as even the signs are in a seriously curlicued foreign script that is utterly indecipherable). Getting a grip on the city's layout, finding a comfy place to live, figuring out a new transport system (xe oms are out, now it's songthaews and tuk-tuks, each with their own set of bartering rules), etc.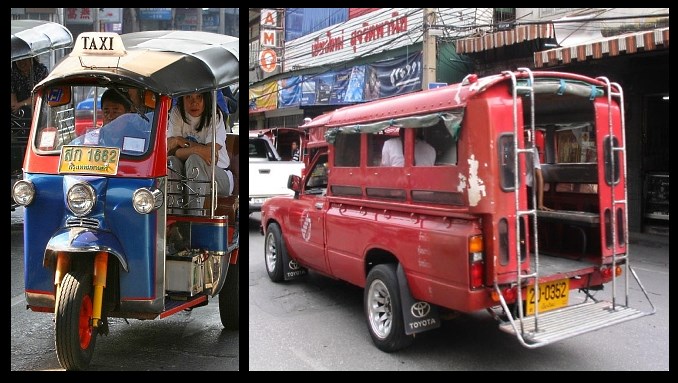 Then there's the challenge of a wholly new visa system here in Thailand. The sobering reality that obtaining a long-term (anything more than a month) visa here is fraught with ack. I came in on a free 30 day (non-extendable) tourist visa which means I MUST leave the country by the end of October. Worse, a simple overland visa run to (relatively) nearby Mae Sai at the Myanmar border takes you all day and only buys you another 15 days in Thailand. Repeat: a measly FIFTEEN DAYS! But apparently many folks here are making such runs every two weeks!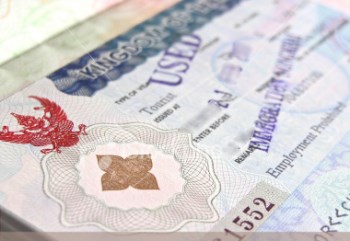 For now, fortunately, I have to head to Saigon to pick up my stored baggage anyway, so I can grab a 2 month (extendable an additional 30 days in Chiang Mai -whew!) at the Thai embassy while I'm in Ho Chi Minh. But after that…   Suffice apparently there ARE alternatives – a work visa of course should/when I get around to teaching EFL, else – interestingly enough, it seems many of the foreigners here opt for a 1 yr. "ED visa" (Educational visa) by way of simply taking a Thai language course. The course needs to be at least 180 hrs. though and isn't cheap (around $800 payable upfront), so that alternative too, is a bit daunting.
In short, clearly I have much to research and learn about the visa situation here, but suffice that compared to Vietnam (where I only had to leave the country every 9 months), living long-term in Thailand is looking rather grim.
Ah but all this downer talk is not why I'm here pecking today. Nosiree. Today I have come to share a most FABULOUSLY POSITIVE bit of news from the Chiang Mai front.
Indeed, I'm here to tell ya that – all of the aforementioned Thailand ugh swiftly paled when I recently stepped foot into a farang (the local term for any and all foreigners in Thailand) supermarket here in Chiang Mai and…
Lo and BEHOLD!
OMG – is that what I THINK it is???
Why it's a  S-s-s-s-SALAD BAR!
We're talkin' LETTUCE here, people! Tender, green LEAFY L.E.T.T.U.C.E.! No less than SEVEN different varieties – red leaf, green leaf, bibb, and romaine. Chicory even, and arugula and omg – is that, could it be? RADICCHIO?! Plus TOMATOES, and OLIVES (omg – BOTH black and green!) and great big ol' medallions of radish slices, both green and red pepper rings, shredded carrot, cucumbers, younameit.
Th-th-that's it folks. Yes, oh my YES.  Visa ack aside, Chiang Mai shall do just dandy as my new home here in Asia.