Asia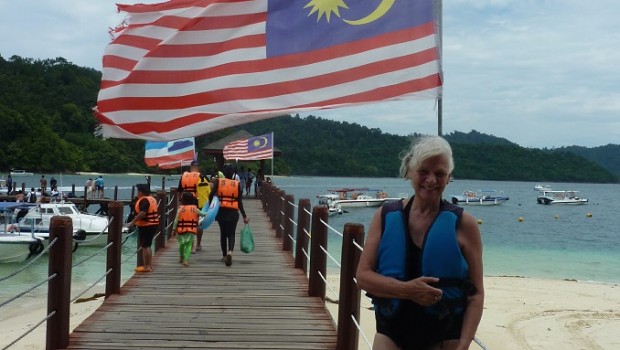 Published on October 6th, 2013
15
I'm BAAAAACK! (from Nepal, Borneo and Brunei)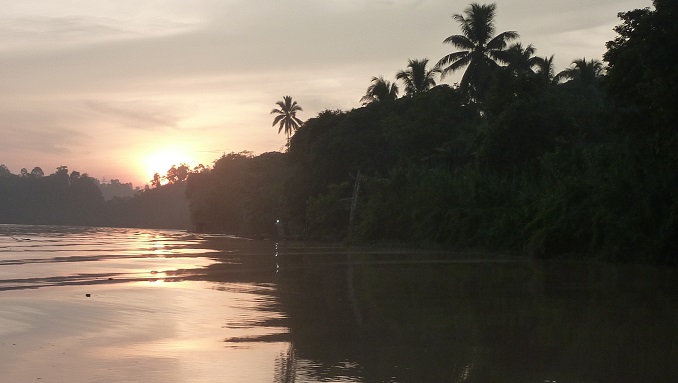 Yup, the TravelnLass is still alive. Nope, she hasn't slipped off the Planet into an abyss, nor been carried off by headhunters to some secret jungle lair in Borneo. After 6 weeks on the lam I've landed safe and sound here in (my new "home") Chiang Mai, Thailand.
But I have to say – I'm just so darn thrilled to be quietly stationary again – no need to rise at the crack of dawn to catch a flight, or cruise a crocodile infested river – I'm simply taking a little time to regroup and do… NOTH.ING.
Indeed, you might say I'm a tad burnt-out. I've often said that – as a traveler, I'm a sprinter, not a marathoner. And 6 weeks of dashing to 'n fro – though filled with amazing and profoundly exhilarating experiences – is pretty much my limit. I honestly don't understand how some folks manage to stay on the trail for months, sometimes years on end. It's not so much the physical effort of bouncing from place to place every few days and living out of a backpack that gets to me. But rather – I simply o.d. on all the new sights and experiences, and after awhile they all start to blur together. I mean, it's all well and good to lose track of the day of the week or even what month it is – but when I momentarily forget which COUNTRY I'm in, well… it's time to settle down again and get a grip.
And that's precisely what I'm doing here now in Chiang Mai. Taking some much needed quiet time to slow down, regroup, and savor the many memories I just gathered in three new and unique corners of the globe.
I have quite a long list of posts in mind to slowly unravel my many adventures over the past six weeks (like… over-nighting at a remote monastery, getting a tattoo, and pushing a rickshaw to the airport in Nepal, along with eating a raw oyster the size of a DINNER PLATE and tracking down Pigmy elephants in Borneo). But it will likely take me several weeks to wade through my 1,500+ images (including 36 video clips) and peck the many tales floating through my brain, so please be patient and do stay tuned.
Meanwhile, I've also much to ponder and do as I settle here in Thailand. Unfortunately, the visa situation here is a bit dicier than I'd grown use to in Vietnam. I'm presently on but a 30 day, non-extendable tourist visa, and still need to pick up my extra bags that I left in Saigon (including my nice BIG 17" laptop with my bff graphic software for editing photos), so will likely kill two-birds by flying to HCMC at month's end to grab both baggage and a bit more generous Thai visa from the embassy there. That plus, look into the EFL teach ops here (which I'm assured are plentiful with my credentials), along with … just begin to explore this lovely city of Chiang Mai and sample its legendary street food.
In short, plenty to keep me busy. So I shall begin to get to it now, and leave you with an even dozen of  stray images that I've gathered over the past weeks (bearing in mind that I have only my bitty netbook here to edit with and precious little in the way of photo editing software.)
Oh, and do feel free – in fact, consider yourself earnestly encouraged to drop a comment below so that… now that you know I'M BACK – I'd surely likewise love to know that YOU'RE BACK and out there somewhere reading my blather, yes?


(Click on any of the thumbnails to start the slide show…)