Thailand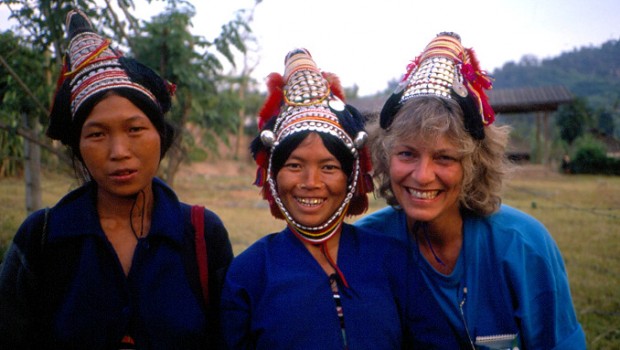 Published on August 28th, 2013
0
Reflections of Thailand
(a pre-scheduled TravelnLass post due to… well, 'cuz I'm busy TRAVELN, yes?)
As I'm no doubt on the trail in Nepal just now, enjoying yet another legendary Kathmandu electricity outage (and thus no internet access), I just thought I'd dredge up some of the drafts from way-back-when that I've never before published. This one inspired by unearthing a few diary snippets of my long ago first visit to Thailand, whilst I was packing up to move to Vietnam (goodness but I was a mighty young lass back then!)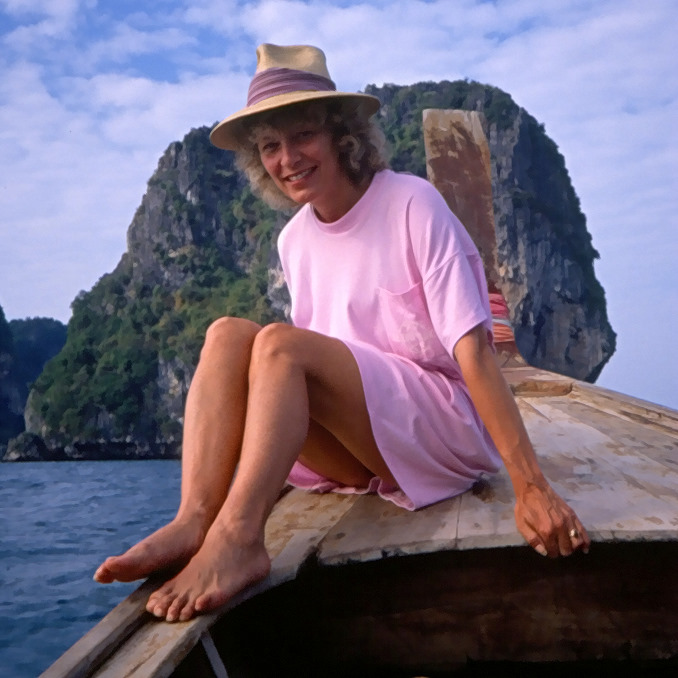 In prep for my exodus to live on the other side of the Planet I'm necessarily wading through and tossing most every blessed thing I own. That of course includes file cabinets stuffed with old letters, Mother's Day cards, and…I ran across across a scribbled summary of my trip to Thailand in the winter of '89:
(yikes!  We're talkin' 20+ years ago!)
"The most astounding array of foods, each and every one unknown and exotic to me. Fried beetles, bird's eggs (speckled, probably pigeon), bird's nest soup, just about anything you can imagine in the street and floating markets. Favorites: Collards with fried cashew nuts; Phad Thai; deep fried bananas; cashews with sesame. A "Kanok" (sp?) lunch at Mae Kok River lodge; the Kanok dinner for my final night in Bangkok (w/ Thai dancing), especially the fried noodles with a hint of sweetness.  Papaya, pineapple and watermelon for breakfast and dessert. And the papaya always carved so beautifully. The breakfast in Surat Thani (a Chinese breakfast, dim-sum style w/ birds eggs atop steamed buns); hot/sour soup; dinner at Bau Chiang especially chicken coconut soup, fried catfish w/ basil leaves; muesli at Treetops; iced coffee."
"The Hill Tribes: Kisu, Lahu, Karen, Akha and Meo – the most colorful and exotic people I have yet to meet."
"Khao Sok Lake, limestone karst mountains, Hornbill birds, snorkeling the Andaman Sea. The silk village at Phumriang and the family rubber processing. And perhaps the most intimate – little Hatairat and family and village."
Ah such fond memories of distant lands (though Thailand soon, not so very distant from my new home in Vietnam).  Indeed, that's the thing about traveling the globe.  Though one may grow dodderin' and gray – when I'm 80… 90… 100? I'll always have my precious travel memories to keep me company in that rocking chair!