Geocaching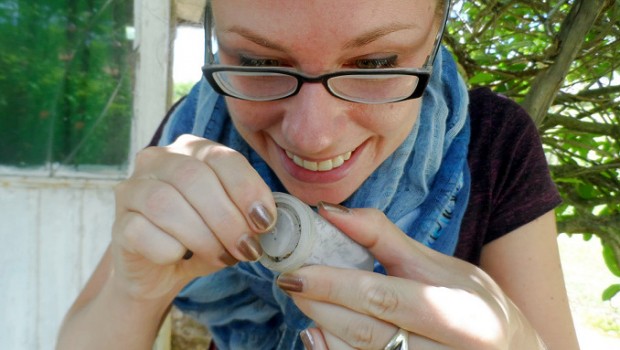 Published on June 12th, 2013
0
Random Photo Memory: Geocaching Ahhhh-HA!
I've been a bit busy here lately happily reciprocating a couchsurf with a fellow Teach from Da Nang. "RamblinGirl5" (her new geocaching.com moniker) kindly hosted me for a night (I literally slept on her COUCH) on my way back from Hoi An and I introduced her to geocaching (natch!) At dusk, we hopped on her motorbike and zoom, zoom, zoomed across Da Nang's glittering bridges up to the spectacular white "Goddess of Mercy" female buddha statue (more than 30 stories high!) on the beautiful Son Tra peninsula to search for THIS CACHE – only to come up empty-handed. ;(
And while that DNF (DidNotFind) proved a tad disappointing, the hilarious fun of clamoring over barricades, poking fingers into dubious spiderwebby cubbies, and outwitting curious stray local lasses suddenly popping up from the shadows asking "What are you looking for?" made for a most memorable adventure.  Nonetheless…
Upon RamblinGirl5's arrival here in Dalat, the first order of business was of course – to hand her my GPSr and send her off to seek my new "Coming Up for Air in Vietnam" geocache hide.
As ever, the pic tells the story. Just as when we were kids happily seeking colorful Easter eggs hidden in the yard – the "world-wide game of hide 'n seek" (geocaching) transports us back in time to the innocent glee of the "child" in all of us – that sudden little "Ah-HAH" thrill when we find it!