Only In Asia (OIA)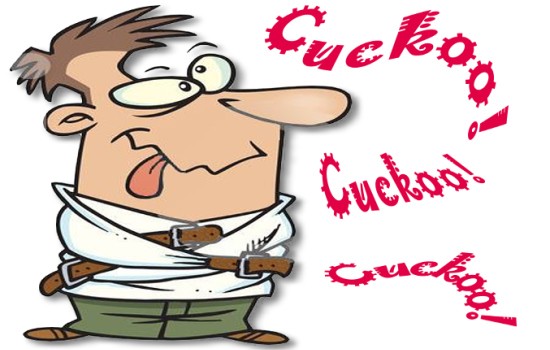 Published on May 18th, 2013
16
Sheer Lunacy: Vietnam Visa Fun
It's times like this when you truly have to have a HUGE leap of expat faith.
Nuts I tell ya. Sheer LUNACY!
It's time for my quarterly Vietnam visa renew and it's never a dull moment.  This will be my 6th go at it, and every blessed time it's a little bit different.
Indeed, pretty much ever a crapshoot as the gubberment rules change daily here and nobody, but NOBODY really knows just how it's suppose to be done.
The truth is, many folks are amazed that I've managed to muddle my way here for more than 18 months without a work permit – simply renewing my 3 month tourist visa repeatedly, combined with my several dashes out of the country to milk yaks in Mongolia, gawk at a Rock in Oz, and hang out with a few dozen pachyderms in Laos.  Oh yes, I could get a work permit via the school I teach at but… that would require that I sign a full year contract and… suffice this committment-phobic lass just ain't too keen on tying herself down for 12 full months.
So instead, I play the visa game.  I've halfway figured out that I generally can renew my 3 month tourist visa (either single or multi-entry – the latter costs a bit more) twice before I have to leave the country and return to start another 9 month cycle.  Though each renewal is a little bit different – at first I renewed it by personally going to the immigration office in HCMC, but more recently, via a travel agent there – and cost has ranged from $60 to $150 depending on if it's a single or double entry and how fast I want it done.
As I can't renew it here in Dalat, I've always renewed it in Ho Chi Minh City (either because I happened to be living there, else the last renew I had a Vietnamese friend here hand carry it to my trusty contact in Saigon).  But this time – because I last restarted the 9 month out-of-country cycle by flying into HANOI (as opposed to HCMC) apparently – according to my agent in Saigon – that's a "problem".  At first she said that I could only get a 2 month single entry and it would cost $145, but… then she checked and… turns out that if she sends my passport to Da Nang (a beach town about halfway up the coast of Vietnam), I can get a 3 month single for just $115.  Go figure.  Apparently the previous Hanoi connection means we have to send it to a more northern "province" or some such.  Whatever.
But that's not the LUNACY part.  The Cuckoo-cuckoo-cuckoo part is… this time I have to send my passport to Ho Chi Minh City by BUS.  Not by any sort of s.e.c.u.r.e. means like say… Fed Ex or even tracked priority postal for that matter.  Nope.  Here in Dalat, apparently everything – both people and freight – goes to 'n fro HCMC by overnight bus.
So I tucked my precious passport into an envelope, with my agent's name on the front along with her phone number.  Uh, but what about her ADDRESS you might ask?  Nope.  Apparently the bus depot folk in Saigon will simply call her when my passport arrives and she'll skip on over and pick it up.
This, in a city of but a mere six MILLION people.
In any case, off I trotted today, to the freight bus depot, and… handed over my (did I not mention P.R.E.C.I.O.U.S., my one-and-only, my sole I.D.E.N.T.I.T.Y here in a strange foreign COMMUNIST country?) passport – to be stashed with all the other various 'n sundry boxes 'n bundles on tonight's overnight bus to Saigon.  I was advised to say "passport, passport, PASSPORT" when I handed it over – which I repeatedly, duly did.  But for the princely sum of 15,000 dong (about 60 cents) the last I saw of it – it was sitting on the counter amid a decidedly untidy array of paper, receipts and packages.
Seriously.  g-help me.  Living in this g-forsaken (albeit beloved) rice paddy requires a HUGE leap-of-faith.
Nonetheless, I must say, in the year and half that I've lived here now, things DO seem to all work out somehow in the end.  I've found the Vietnamese people to be meticulously honest and conscientious.  It all seems like utter chaos to we Westerners, but by some miracle, it all seems to somehow work out.
Leastwise fingers-crossed here.