China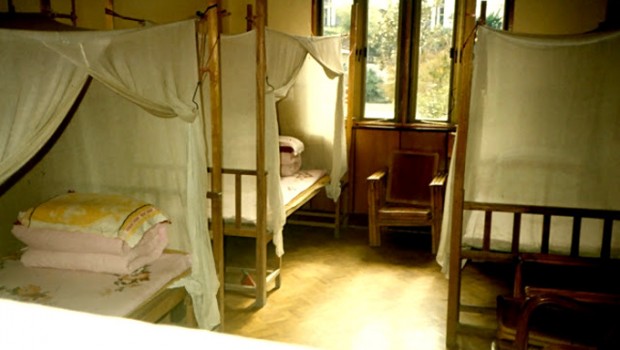 Published on April 10th, 2013
8
Random Photo Memory: Remembering China of Old…
I've been thinking about China lately both because I have a chum that I'm cookin' up a new adventure with, who happens to be presently traveling there, as well as nostalgically, as the tales she's telling of present-day China (even in the countryside) seem so far removed (read: bigger/much more modern) from the uniformly quaint China that I visited back in the early 90's.
At the time, I was lucky that – as an international tour operator, I was among the first few travel agents admitted to China following the crack down after the Tiananmen tragedy.   Reopening its borders to foreigners, China was anxious to demonstrate how very (ahem) modern it was in its technology, and (triple ahem) how kindly it was with regard to civil rights.
Our small group was tightly controlled most every minute, and the entire itinerary played pretty much like a propaganda movie.  Still, they took us behind the scenes to see things a normal tourist would otherwise never be allowed to see (even today).
We toured a "typical" commune (though clearly the residents were hand-picked with the most prim abodes), a hospital (with scenes like the room below, along with a pharmacy brimming with all manner of lizards and other natural potions, and we were even allowed to crowd – utterly unsterile – into a tiny operating room lit by but a single bare light bulb – with a patient in mid-operation!)
Perhaps even more astounding – a PRISON was on the itinerary, where we toured the cells, the courtyard (filled wall-to-wall with cabbages), the prison kitchen, and even the "visiting" area where inmates were "happily" chatting with their families.
In short, the Chinese were determined to show us how very "modern" China was, but in reality, they proved the complete opposite.  This was 20+ years ago of course.  And from all indication it seems China is indeed "modernizing" by leaps and bounds these days.
Still…  I'm hesitant to revisit 21st century China, but rather – simply remember it as it was in the days of old…