Alaska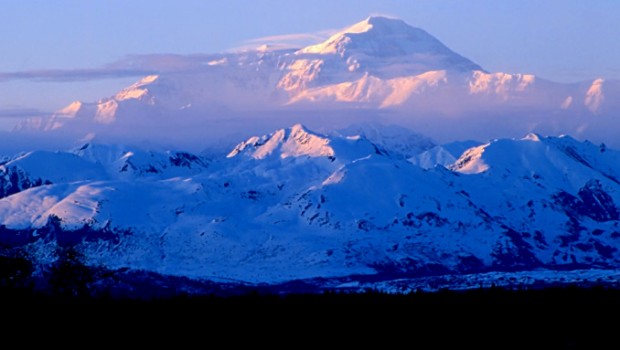 Published on March 27th, 2013
6
Random Photo Memory: Denali – Changes in Latitude
A glimpse of one of the most spectacular states in the U.S. of A. union: Alaska.
On my first visit to Alaska (I've since made many more, geocaching with the "Cache 'n Dash" team, as well as visiting my oldest daughter who used to live there) I was knee-deep in nature photog.  So naturally I dragged my beloved Benbo tripod north from Anchorage to Talkeetna – snap, snap, snapping pics along the away.  I was truly blessed with a clear view of Danali's majesty that day, and the hours verily flew by.  Happily clicking away amid the late afternoon sunshine, it wasn't until I paused my shutter-frenzy long enough to realize I was utterly exhausted, that I looked at my watch and discovered…
It was MIDNIGHT in this land of endless days (and nights the other half of the year) – no WONDER I was tired!
Disclosure: Nope, the Benbo folks didn't give me a freebie for extolling/linking to the Paterson site – I just happen to seriously believe it's one of the BEST tripods on the Planet.  But hey – if you Benbo folks happen to see this, and want to ship me a new Trekker (alas I had to sell mine when I moved to this g-forsaken rice paddy), why – that'd be just fine with me!