EFL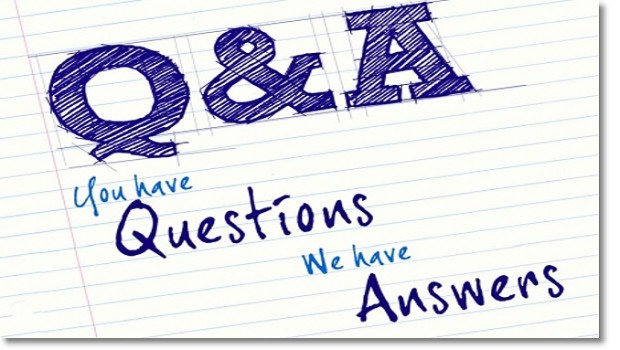 Published on October 12th, 2012
14
Documents to Bring for Teaching Overseas
First of all let me just say that I am absolutely THRILLED when I can, in some small way, inspire and/or help someone who likewise has similar dreams of jumping off the same ol'-same ol' cliff to follow their travel dreams of teaching English in Asia.  g-knows I've been there not so very long ago – back when my brain was verily FRIED with a gazillion stray questions, and I'd wake in the night TERRIFIED that my plan to sell everything and move halfway 'round the world to live and teach English was sheer LUNACY!
Turns out…
IT WASN'T.
Indeed, it's now proven to be the very BEST decision I ever made.
So naturally I'm eager to share what I learned (often by stumbled accident) along the way.  And I especially love to respond to thoughtful questions that folks take the time to peck in the comments of my posts here at TL.  By sharing such questions (and my answers) openly here, others with perhaps similar questions can benefit.
But sometimes the answers to some of the more practical (and very pertinent) questions prove a tad unruly.  A good bit detailed and lengthy, and I fear they'll get buried deep in the comments of some stray post on an unrelated subject (like… stray "Powder Rooms" for example).
Such is the case today.  A set of thoughtful and pragmatic questions posed by a lass who's presently precisely where I was little more than one year ago: about to blow her comfy U.S. popsicle-stand and come take the CELTA at ILA (the school where I too did the CELTA and taught for 6 months) here in Vietnam.
Now I tried my best to concisely (yeah, like the TravelnLass is world-renowned for short, pithy posts, uh-huh, right) in a comment reply, but… well suffice I thought it best to repost the exchange verbatim here in its own post, so that folks searching for similar advice might more easily find it via my "Search by Label" box in the lower right column of TL:
Q:  A question (one of a 1,000 jumping through what's left of my brain). I don't know what to do about the "clean police record". I know to start it early & I know it's supposed to be sent to ILA. I emailed ILA and they said that they don't want it but it's only for getting a job but that it wasn't "good" for more than 2 months. I'll probably not have a job for the first 2 months. So..what do I do? If I recall correctly you got extra prints made. Did you take them with you? What exactly did you ask for?
Same goes for "proof" of graduating from College. What do you send to them vs. what do you take with you? Hope this makes sense!
A:  Yes, you only need the criminal record check to get a job, (i.e. to get a work permit) not to simply take the CELTA course. But YES, you need to get one NOW while you're in the States. And YES, it's only good for… I'm pretty sure it's good for 6 months. IOW, once you've been in VN for 6 months or more, you'll instead need a criminal background check from VIETNAM authorities in order to get a work permit.
But my advice to you is to do what I did – send for a criminal background check from the FBI TODAY. I had to get fingerprinted locally at the Seattle police station, then sent them to the FBI in SEPTEMBER '11. It still hadn't returned when I left the U.S. in late October. But luckily I'd put a friend's return snail mail address on the application 'cuz I figured (rightly) that it might not return before I left. It finally showed up at my friend's place… I think it was January '12 (i.e. it took the FBI *4 months*!) and she forwarded it to me in Vietnam. As it's only good for 6 months, at that point there was little more than 2 months "validity" left on it. Nonetheless, I submitted it to ILA when I started teaching in February, and it sufficed to get my work permit (which… ironically, I never really used 'cuz I quit teaching there right about the time my work permit came through!)
ANYWAY, I recommend you start the process NOW, and try to get the physical report before you leave, then take it with you to Vietnam. Even if you don't start teaching right away, it will be good for 6 months, so likely will come in handy.
As for degree "proof" – see my post on "Apostille, Ashmostille…" – you need to get ORIGINAL copies of your degrees APOSTILLATED by the state where you got your degree – and take these with you to Vietnam. Some say they don't need to be apostillated, but suffice some recommended it, and I wanted to have all bases covered.
In short, if you wait until you're already over here (or any place else like Thailand, etc. for that matter) – securing such documentation will prove a very expensive and time-consuming NIGHTMARE.
HTH, but don't rely solely on my advice – do your own diligent research as well (i.e. Google for FBI criminal record check procedures – they have a website w/ a form you can print out, call the university where you got your degrees, etc.)