Eatn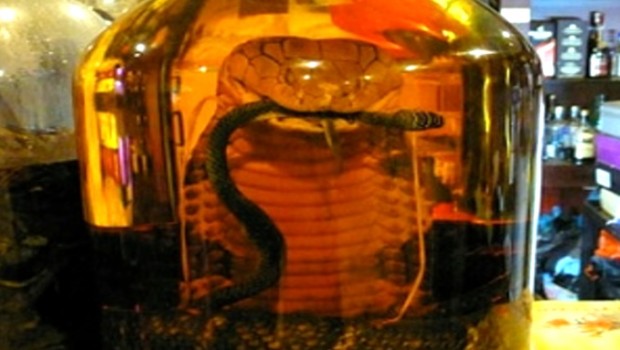 Published on October 13th, 2011
6
Eating Live Cobra: What I WON'T be doing in Hanoi soon…
Holy Freekin' Furballs!   Little more than two weeks to go!
And here I sit, surfing all manner of Vietnam trivia to calm my nerves after…
Woo-HOO (and YIKES!) I sold the car last night!
(Interestingly, to a dear Belizean gentleman who's up here visiting his brother on a 6 month visa – who plans to drive it from Seattle down, down, down to the tropical jungles of Belize.  Rather ironic, given that I spent most of my professional life running/guiding trips to the funky land of Belize.  Kinda nice to think that… while I'm skipping around Vietnam on the other side of the Planet – my sweet little Toyota Corolla DX Wagon will be bouncing over dirt roads down in Belize.)
So yup, I'm now wheel-less, and my apartment looks like a bomb shelter. Verily the bare basics of a bed, my desk and this laptop.
Ah but a chum is lending me a car for the next 2 weeks, and tomorrow night my friends are throwing me a "Going-Away" party (my first, – and no doubt last – ever "Facebook-orchestrated" party).
So I'm chugging along here – albeit in a bit of a surreal stupor – as I dismantle my entire life in favor of jumping off a virtual cliff into the Southeast Asia unknown.
And thus, I'm inspired to devise a new blog post "label" here, dubbed "WTFHIGMI" (WTF-Have-I-Gotten-Myself-Into)!
Ladies and Gentlemen, I present you with a peek into what I may well have to look forward to when I land in Hanoi:
Eating Cobra in Hanoi: A step-by-step guide
(and be sure to watch the "beating cobra heart" video)
Note to self:  Pack plenty of Cliff bars should you perchance find yourself in sudden need of a quick snack.