My Great Leap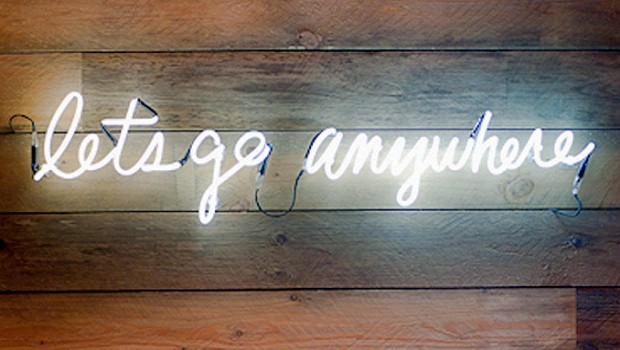 Published on July 3rd, 2011
4
Inspiring Other Lasses of "A Certain Age"…
Q: I'm delighted to have discovered your site. A friend and I (61 & 71) would love to adopt you as our mentor. I have a BS & MS in Education, but haven't used it in 25 years and she has a BS in English. We'd both like to teach and be able to live from our salaries. Are we too old to be hired? How does one begin to determine where age is not an issue?
Recently a pair of lasses kindly commented on my "Narrowing Down the Expat Options" post about the delicate subject of  we lasses "of a certain age".  And when I tried to respond, it swiftly became obvious that a short comment reply just wouldn't do.  So instead, I thought I'd post their query along with my (usual, loquacious) reply here as a separate, full post.  To wit:
A:  I'm most happy to inspire you and your friend, Mary. And while we of "a certain age" (thanks "Anonymous" for that lovely phraseology!) might find getting hired a tad more challenging than a 19 year old, suffice I've done tons of research on just that particular dilemma and..
I'm convinced that it won't pose a significant problem. For example, I'm presently in contact w/ a lass who just finished the CELTA course in Saigon (precisely what I plan to do) and she confirmed that one of her fellow students for the course is 70 yrs. old. I've also been encouraged by many expats presently teaching in Vietnam. And I believe that with both a BS and an MS plus a CELTA (the gold-standard credential of EFL world-wide) I'll easily find a job in VN.  If nothing else, I can always do private tutoring.
That said, I strongly recommend you have a bit of a financial "safety-net" before rushing off to the other side of the Planet. It needn't be a fortune, but enough to get you a ticket home along with some resettling funds, should you find that the life of an expat in a developing country isn't for you.
It's a HUGE subject, that clearly I can't cover in a mere comment. But in short: I honestly believe both of you CAN do it if you want to bad enough. Like any dream, it likely will take sacrifices and/or certainly trade-offs. I don't know what standard of living you're used to, but suffice you/anybody CAN live a most satisfying (indeed, exciting/fascinating/comfortable) life as an expat in Vietnam (and many other parts of the globe) if that's what tickles your dodderin' toes! 😉
Seriously. It's just a matter of making it happen!
Do keep in touch. I'd love to hear how it goes for you and your friend.