Israel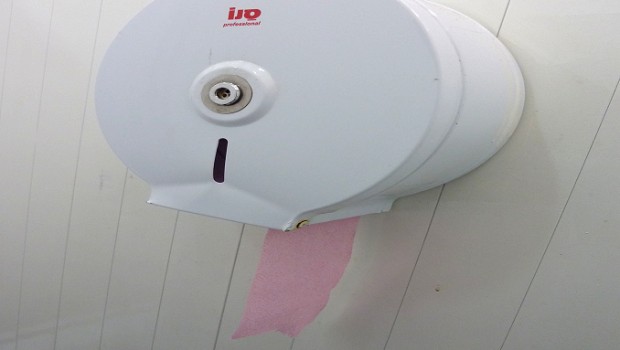 Published on April 5th, 2011
2
Random Photo Memory: Pretty in Pink (Israeli -style)
What can I say?  Today's RPM clearly ain't your typical travel photo.  No swaying palm trees set along sugar-white beaches lapped by an aquamarine sea so blue it hurts your eyes.  No World Heritage site here.  No stunning vista to make you drool, nor exotic market scene.  No astonishing architecture, nor towering temples filled with ancient treasures to gape at (unless you count "t.p." as an exotic artifact.)
Nope.  I admit it, today's spectacular Random Photo Memory entry is but a truly dumb-ass close-up of a… TOILET PAPER DISPENSER for goodness sake!
Now I've peed in all manner of "loos" and "squats" 'n such whilst exploring distant lands, and I thought I'd seen most everything.  But when I demurely stepped inside a ladies restroom at Jaffa Gate in the Old City of Jerusalem – I couldn't help but marvel at… the PINK toilet paper!
Hmmm… I wonder if the gents' room t.p. was BLUE!