Bali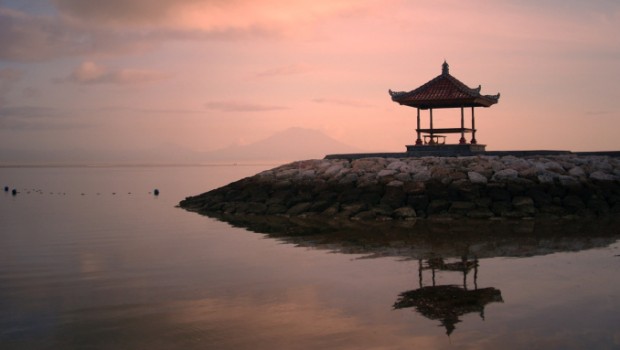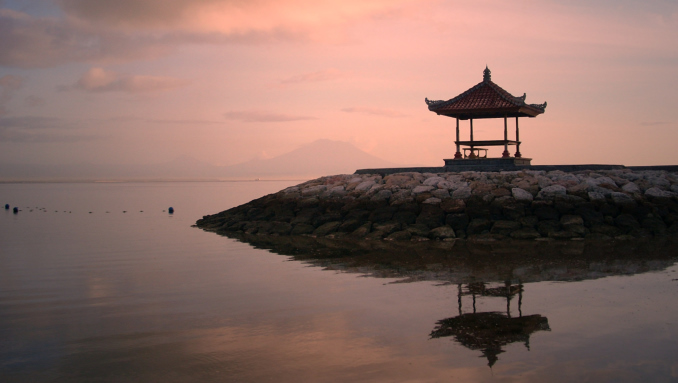 Published on January 30th, 2011
2
Random Photo Memory: Bali Bliss
This photo memory might better be dubbed "Briefly Bali" as my visit to Bali was one of my shortest escapes ever. Indeed, but barely a week in this enchanting corner of the globe (seemingly hardly worth the 19 hr. flight to get there).
In addition to patiently (if bewilderingly) driving me hither and yon the island (from the fabled rice fields at Jatiluwih, to the isle's northern shores along the Bali Sea) to find geocaches, my dear driver Kadek kindly invited me to his home village of "Bengkel" for a celebration of Sugian Jawa – the second of three ceremonies leading up to the annual great Hindu festival known as "Galungan", a most auspicious day set aside to worship all the positive powers and rid the cosmos of negativity.
As an honored guest (and the first "foreigner" to ever visit Kadek's village), I was most welcome to take part in all the rituals – the sprinkling of holy water, the pressing of a few grains of rice to forehead, the blessing of the ancestors, etc.  And of course dining on the delectable "baba guiling" (suckling pig), a rare village treat reserved only for special ceremonies.
To see more of my little Bali escape, check out my video: