My Great Leap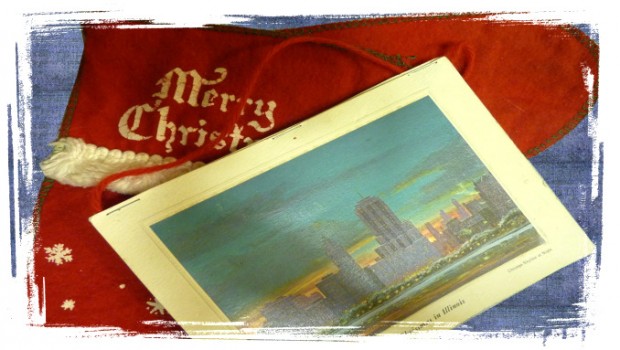 Published on January 4th, 2011
4
Bit by Bit, the Packing Begins…
We're not talking about tossing a handful of things into a backpack for a few weeks on the lam here.   No siree, we're talking about packing up EVERY BLESSED THING to move out of the country and become a perpetual nomad/expat.
Needless to say the task looms a good bit daunting – what to dump, what to store, and what to toss in the backpack. And though my target date for this great "Leap of Faith" is still at least 6 months off, nonetheless begin I must – and the sooner, the better. The truth is, I'd really just as soon cart it all to Goodwill without a second glance.   But honing all my worldly possessions down to what I can carry on my back plus a few gotta-keeps to store will surely take some thought.
So best I bite-bullet and begin the tedious process of winnowing the wheat from the chaff so to speak. Separating the few precious things I'll store for an indeterminate duration (in the smallest of storage lockers: 5 x 6 at $30/month) from the remaining S-T-U-F-F:
Stuff to sell on Craig's list (like the car, a few stray electronics, and most all the furniture save a couple of antiques I just can't bear to part with.)
 Stuff to sell on Ebay (like the geocoin collection, etc.)
A couple dozen art quilts – each handmade, many w/ scraps of antique kimono silks – these I plan to sell on consignment at a quilt shop on the east coast.
Likewise the best of the clothes – on consignment at my favorite "Funky Jane's" (netting me 40% each).
A gazillion stray whatnots, kitchen stuff, etc. to sell at a garage sale(s?) – hey, those quarters and dollars add up, no?
And finally, whatever's left – to charity/Goodwill else the dump.
Why start so early? Well it was time to take down the Christmas decorations anyway. And clearly I won't be spending Christmas here next year, so – may as well start with those.   A small, but symbolic (not to mention, nostalgic) start on dismantling my life as I've long known it.
So rather than tuck the tangled strings of twinkly Christmas lights, candles, wreaths and ornaments back into the storage box, I instead set them aside for a garage sale come spring – saving only 3 small items to keep.   Already the heart-wrenching decisions to keep or to go have begun.   I simply couldn't part forever with my beloved creche from Mozambique – hand carved by an earnest artist along a dusty road near Vilankulos on the Indian Ocean. So that small bundle will be the first set aside to be stored.
And of the remaining shimmering baubles and glittery garlands, I saved but TWO precious items that will always remind me of my childhood and dear Christmases past:   My tattered Christmas stocking that I've had since… forever. Plus a single 40 yr. old Christmas card depicting a Chicago winter's skyline at sunset, with Lake Michigan aglow in the reflection of holiday lights. Inside the card, my Mother hand wrote "See you and baby Angela real soon!" – for we would be flying back to Illinois from California that Christmas, and my oldest daughter turned 1 yr. old on December 22nd of that year. Needless to say, the card is now yellowed and dog-eyed, but it's hung on my tree every Christmas since then. Only these two small treasures shall go with me to Asia, to remind me of Christmases past.
---
Did you enjoy this post?
Then you might want to subscribe to my email list so you're sure to catch my next one.
(trust that I'll not clog your precious inbox – I generally only post but once a week.)